Amazon is unarguably the world's largest e-commerce platform. The platform has experienced major growth, with a 37.6% increase in sales from 2019 – 2020.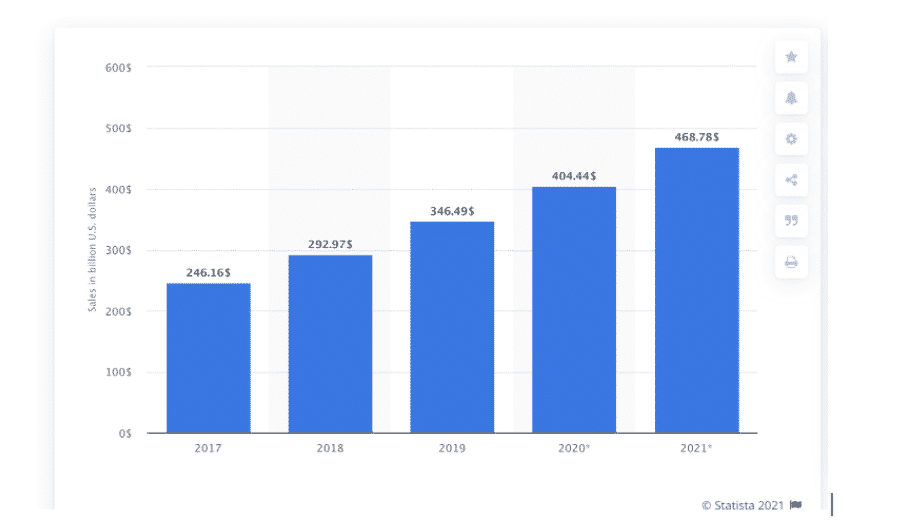 Over 140,000 third-party sellers exceeded $100,000 in their annual sales.

There are approximately 25,000 Amazon sellers making over $1 million worth of sales and 200,000 Amazon sellers making over $100,000 worth of sales.
Source : https://www.statista.com/statistics/379046/worldwide-retail-e-commerce-sales/
The majority of Amazon sellers scale their businesses and make more sales by using the best Amazon software to carry out their business processes. Running an Amazon business is no small feat. Major tasks like market research, product research, sales estimation, listing optimization, and product creation can be time-consuming. 
A variety of Amazon software programs and seller tools make it easy to automate your business processes, so you don't have to do all that inner work. The best Amazon software allows you to find the hottest products and keywords in no time.
A new Amazon software is released almost every week promising insane results and high rankings. Amazon sellers often try this software as soon as they are out, only to be disappointed. 
Selecting the best Amazon software to help you with your Amazon FBA journey can be challenging, as there are often loopholes that you will only discover when you try them out.
Do I need a New Amazon software?
Your current Amazon software will typically have some issues, and there will ALWAYS be a temptation to switch to another. 
Almost every Amazon seller has an unspoken fear of being stuck with expensive, yet ineffective software that leaves you stranded and unable to achieve your business goals. Does this sound like your experience with your current Amazon software?  
If you are on the lookout for better software, we have painstakingly curated this list to assist you in making the right decision. If you presently use any of the tools on our list or your current Amazon software works perfectly, then you may want to stick to it. 
Let's help you find the perfect software. Here's our list of the best Amazon software for 2021:
Top 25 Best Amazon software for 2022
Amazon sellers have different needs, depending on what area you need help with, you might experience a little difficulty finding an Amazon software that can fit in perfectly. 
There are product research tools, keyword research tools, Amazon FBA management tools, and listing optimization tools, although a couple of software have all these tools in them. 
It's not every time you find a guide like this one that shows you which software is best suited for specific needs and which ones are one-stop platforms for all your Amazon business processes. 
ZonBase is an all-inclusive Amazon seller software that offers a comprehensive platform of Amazon FBA tools for all Amazon sellers in one place. It is the one-stop platform for Amazon sellers that remains popular around the world thanks to its simplicity of use. 
ZonBase is the best Amazon software, with a comprehensive toolkit of over 13 Amazon seller tools designed to solve your product research, keyword research, and listing optimization needs in one place. 
Compared to 24 other tools, ZonBase stands out as an all-encompassing tool that is sure to give you results in every area, unlike other tools which have their strengths in only one or two areas.
Here is information about some of the latest and most successful‌ ‌Amazon‌ ‌software‌ ‌recommended‌ ‌by thousands of‌ ‌Amazon‌ ‌sellers. 
Our guide includes a thorough comparison of 25 of the best Amazon software, pricing, and plans, so that you can make an informed choice for your Amazon software.
A Quick Comparison
Tool
Top Pricing Plans
Free trial
ZonBase



Legendary –

$97/month

$47 month today with a special discount code at the end!

7 – Days + 30 Days Money Back Guarantee +




Free Training by Amazon Experts

Helium 10

Elite Plan – $397/month

30 days

Jungle scout

Professional – $129/month

No free trial/14 days refund policy

Viral Launch

Pro Plus Ads – $166/month

14 days

KeyworX

Standard – $97/month

20 days

IO Scout

Pro 12 month=$299 (Total)

Limited

Seller Tools

Professional – $127/month

14 days

Zon Guru

Seller – $49/month

7 days

AMZ Scout

Full – $29/month

Free account + 10 money-back guarantee

Amachete

Full plan – $99/month

14-day free trial + 100% money-back guarantee.

AMZ Tracker

Legend – $400/month

7 days

Unicorn Smasher

Suite – $159 (One-time purchase)

–

AMZ Shark

Professional – $99/month

30 days

Keyword Inspector

Standard – $59.95/month

3 days

Asinspector

Pro – $187 (One-time payment)

7 days

AMZ Space

Free

1 month

Cash Cow Pro

Pro – $49.97/month

10 days

Seller labs

Pro – $49/month

30 days

AmazeOwl

Established – $19.99/month

5 days

AMZ Base

Free

Free

Keepa

Free

Free

Merchant Words

Gold – $79/month

14 days money-back guarantee

Camel Camel Camel

Free account

Free account

Amasuite

One-off – $197 

30 days money-back guarantee

AMZ Scope

Free

Free
ZonBase is an Amazon Seller Software that fulfills all Amazon seller needs in one place, including the latest FBA tools. It is the one-stop platform for Amazon sellers, making it incredibly popular around the world for its simple use. 
There are several combinations of Amazon seller tools at your disposal to help you find the best results. Product Validator, Hot Products, and Reverse ASIN indicate which products are the best sellers for your Amazon store. With its Photo Enhancer tool, you can transform dull product images into attractive ones.
Keywords, Reverse ASIN and  Zon Tracker are designed to spy on your competitors' keywords and help you come up with a list of relevant keywords for your Amazon store.
Page One and PPC Autopilot help you create a successful PPC campaign, while Listify and Listing Optimizer help you create and optimize your product listings.
[sc name="zonbase" ][/sc]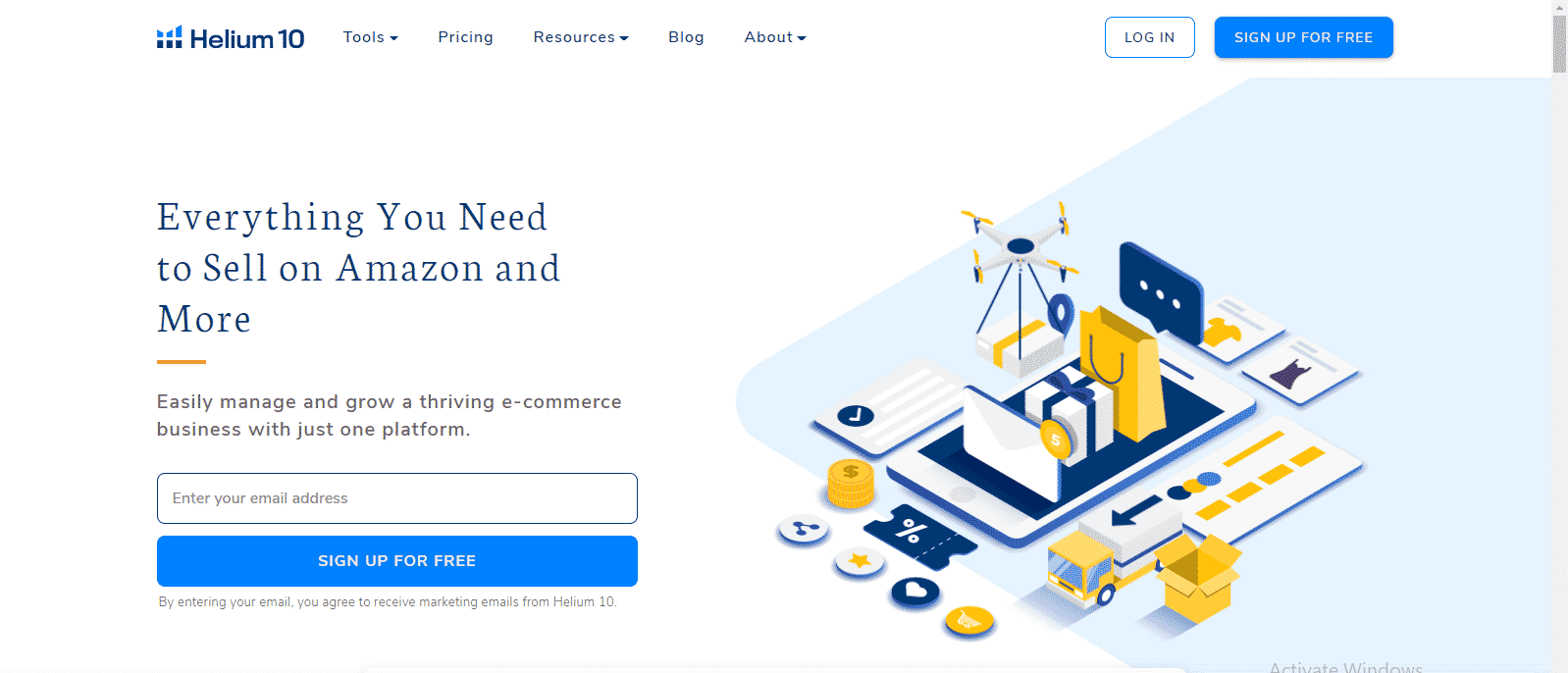 This software contains a complete toolkit to help Amazon sellers find high-ranking keywords, identify trends, spy on competitors, and optimize product listings. 
Helium 10 boasts 17 tools for product research, keyword research, listing optimization, and anything else that you can think of. Using its Product Research tool, you can discover and analyze‌ ‌products. Its Profitability Calculator helps you to fix the price. 
With the Index Checker, Amazon will ensure your keywords are indexed. Utilize Fraud Protection to receive alerts about fraud, and Inventory Alerts to receive stock alerts. 
Its Chrome extension also houses the review downloader and X-ray tools. In this way, you can go through a wide range of data with a single click. Cerebro allows you to enter any product ASIN and receive several keyword suggestions in a few seconds.
Misspellinator turns visitors' mistakes into sales for you, by finding top misspellings for your keywords and helping you rank on them, so your products show up when any of these keywords are misspelled.
Jungle Scout is an Amazon software that has solutions for big data analysis, competitor tracking, sales estimates, and more. Jungle scout offers the best Amazon seller tools under one roof, guaranteed to help you discover not just the most profitable products, but also the most relevant keywords for your niche and Amazon store.
The combination of the Product Finder, Product Database, Supplier Database, and Chrome Extension, is sure to bring you the best products on Amazon. 
You can use the extension to validate your product ideas, get sales data and filter your product options. The supplier database provides you with a list of trusted suppliers for your products.
The Opportunity finder tool helps you research profitable niches by searching for relevant keywords with high demand. Keyword scout discovers relevant keywords that will convert when included in your product listings. The rank tracker tracks keyword performance and provides rank history for several keywords simultaneously.
With Jungle scout's listing builder, you can create and optimize your product listings in only a few clicks. At first, this tool is a little confusing because it isn't like other tools. However, when you try it out, you'll find this package to be a great match for you.
Viral Launch delivers a variety of tools to help Amazon sellers increase their FBA business, including keyword research tools that help you choose the most competitive keywords for your listing. Viral Launch's listing optimization and product launch services enable you to grow your FBA business among its range of tools. 
With Viral Launch's product research tools,  Market Intelligence, Amazon product finder, you can find untapped markets and products to sell on Amazon. 
Its automated keyword research tools – Amazon Keyword research tool, Keyword Manager, Competitor Intelligence/ Reverse ASIN,  make it easier to select the best keywords to optimize your listing. 
Your PPC campaigns are not left out, Viral Launch's Kinetic tool allows you to automate your PPC campaigns or manage them manually using its product-targeting suggestions.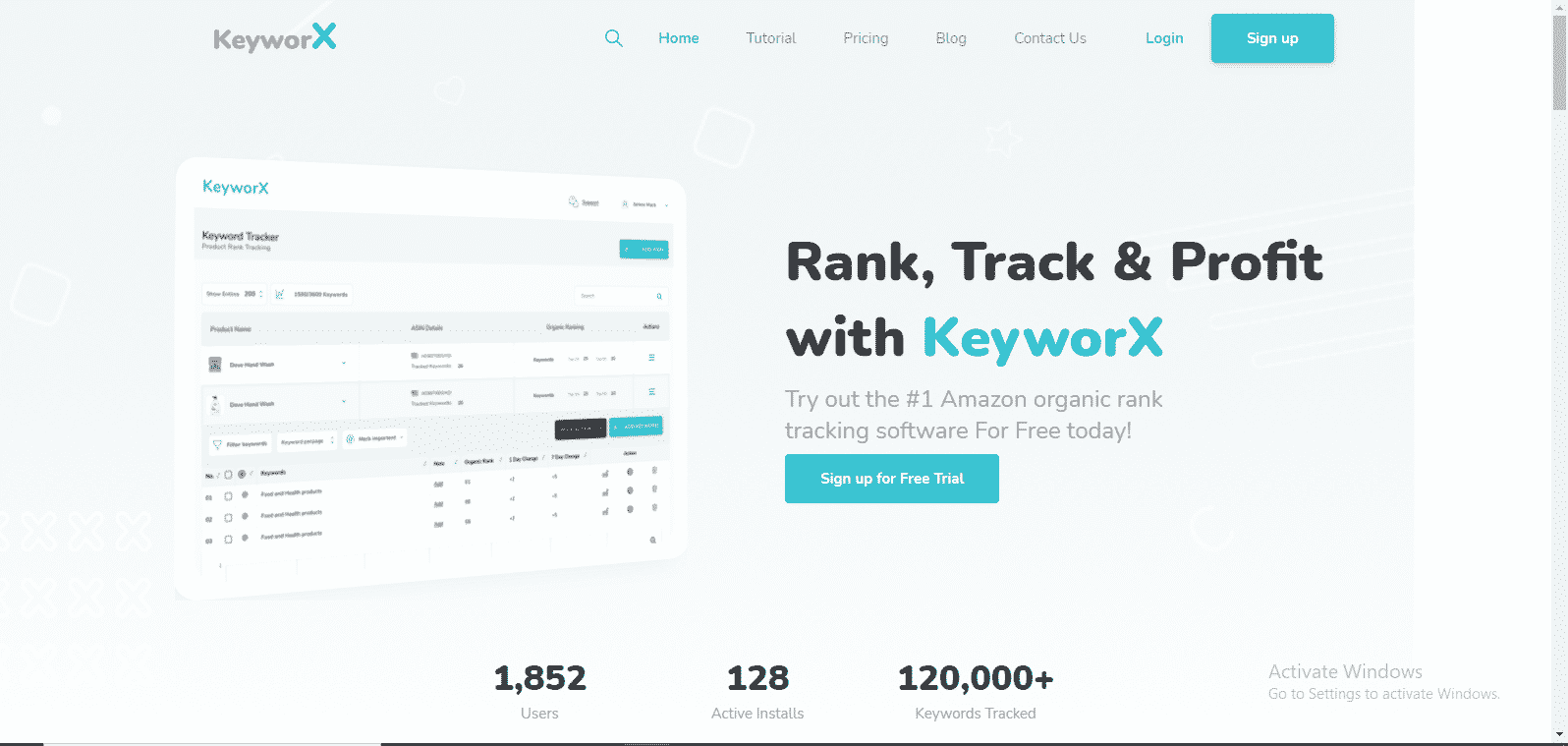 Keyword tracking and management are hassle-free with KeyworX. It is a valuable tool in the market that has helped people make the right choice. The software reports and tracks the most popular organic keywords and brings you the best product options quickly. 
By offering vault case studies, KeyworX provides information about Amazon SEO, marketing, and how to build a profitable Amazon business like keyword placement, PPC, etc.
KeyworX analyzes the rankings of products and automates your Amazon business. Making the right Amazon markeitng strategies and keywords using this software will boost your business' marketing efforts. 
IO Scout claims to be the most affordable one-stop Amazon software for Amazon sellers. It contains an extensive toolkit of over 10 Amazon seller tools to help you find winning products, get the best keywords, create detailed product listings and get all the necessary data to grow your Amazon FBA business. 
With this combination of Amazon seller tools, you can source products for your Amazon store, validate your product ideas, track these products to get accurate data and analyze product and niche results using Amazon's data.
Track any product ASIN and discover your competitors' keywords in a matter of seconds with the Amazon Keyword tool and Reverse ASIN. Multiple keyword options to help you compile a list of keywords that convert. There are a host of other tools in this software for Listing optimization, sales estimation, and profit calculation.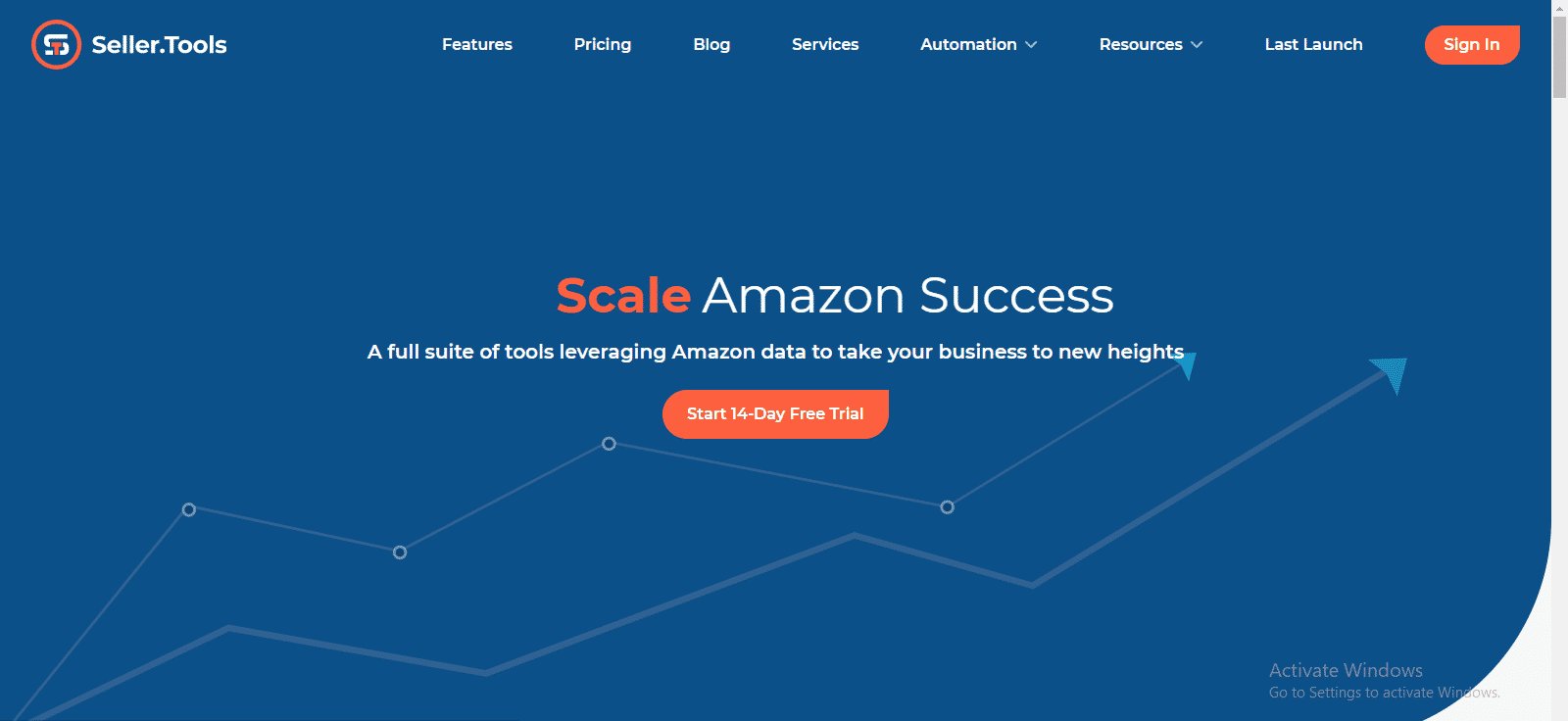 This Amazon software is more of a sales tracker and keyword research software than a product research software. 
Its keyword research tool helps you to constantly stay on top of your SEO game, while its social media marketing kit, trends, and analytics tool keep you updated on price changes and trending products.
You can also access monthly or annual reports with suggestions on how to improve your Amazon store.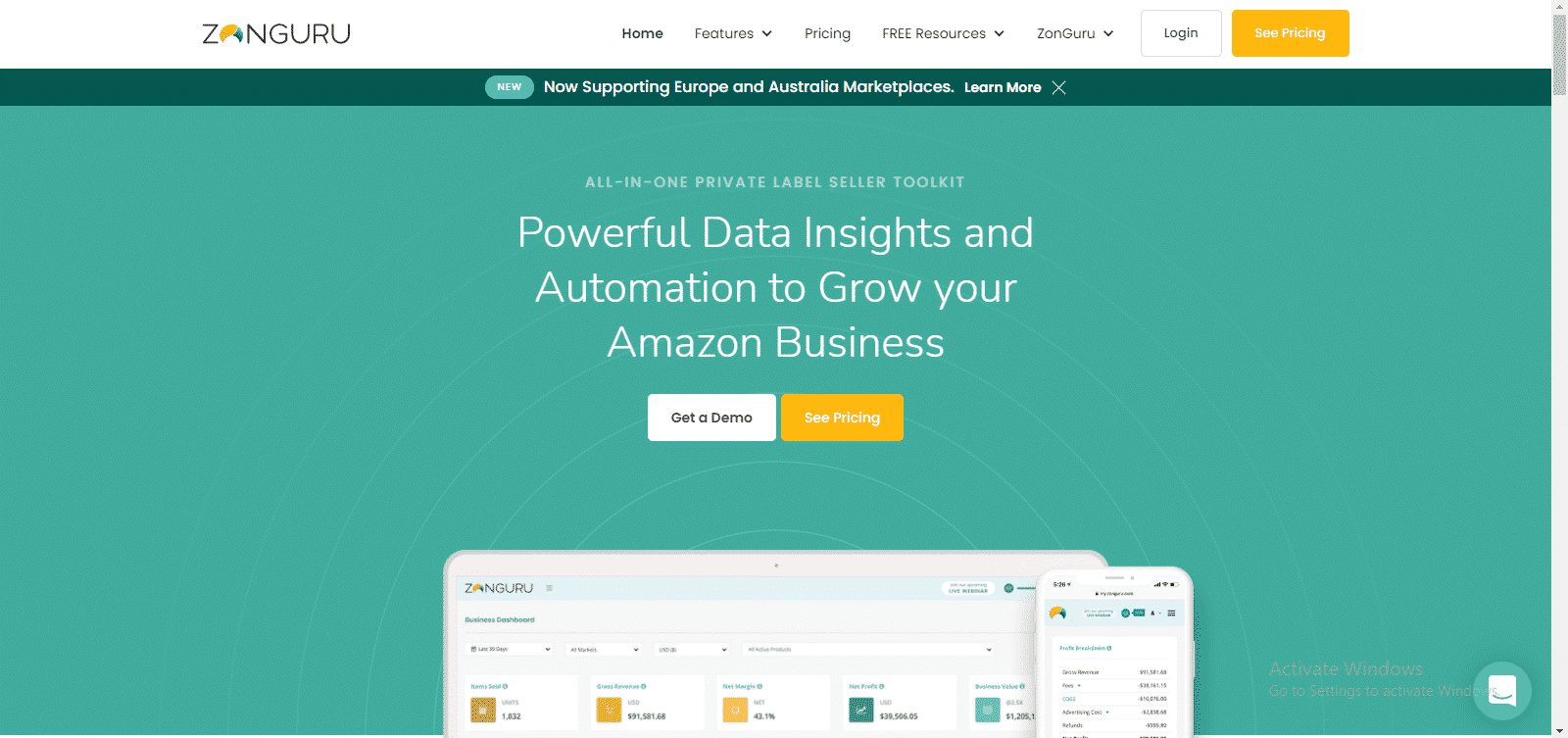 This Amazon software doubles as a product search tool. Zon guru can help you identify best-selling products quickly and maximize your sales, the software does this by researching high-performing keywords and captivating product images for your products.
By leveraging this platform, you can scale your Amazon business and monitor your performance. This software offers the best and effective ways to generate product ideas. Another function that it can perform is optimizing the product listings, generating accurate data in the blink of an eye.
Its chrome extension generates accurate product information about any product in only a matter of seconds. It's simply a matter of typing in any product name.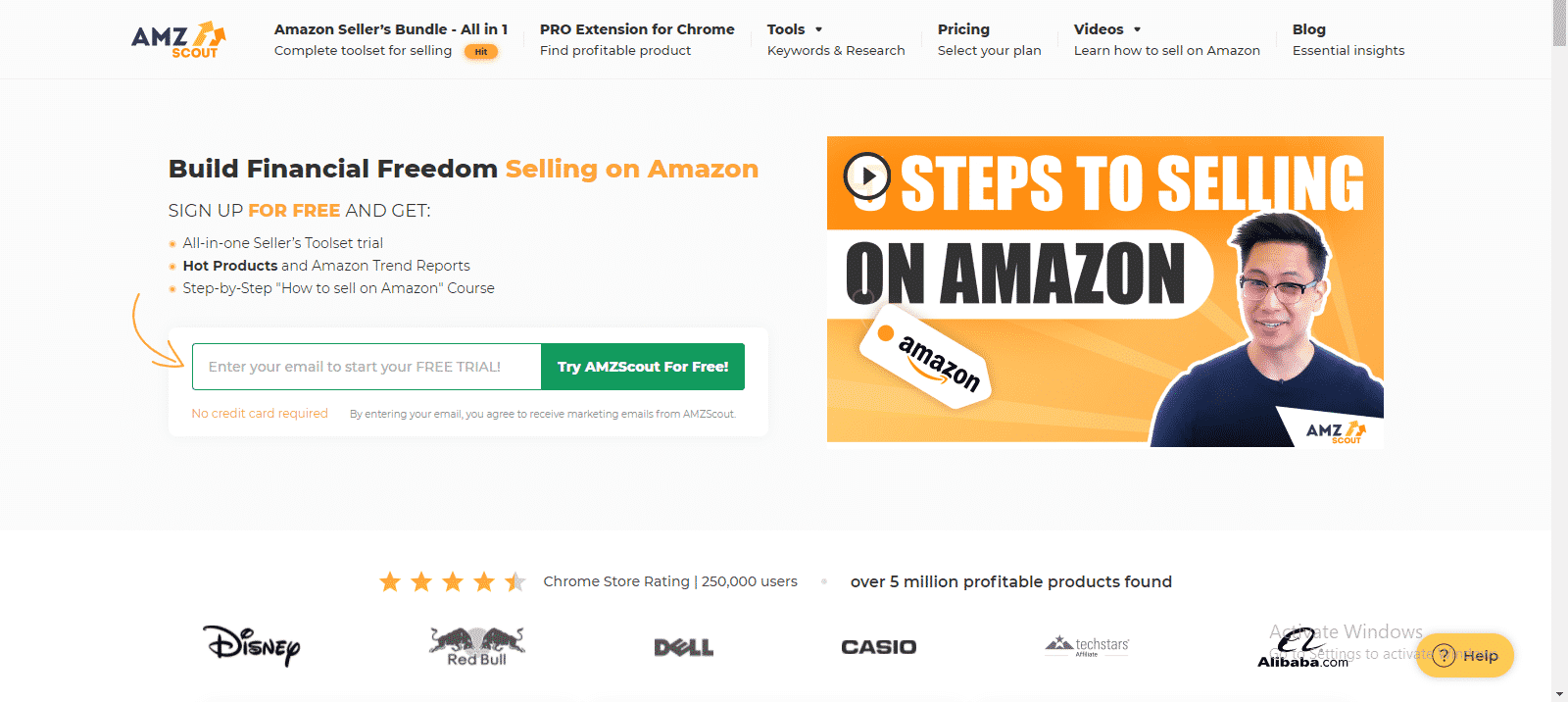 AMZ Scout is an Amazon software that offers a complete set of Amazon seller tools. Its Pro extension for chrome is sure to help you find profitable products. 
This software also has over a dozen tools for accurate product and keyword research. Its versatility extends to housing a sales estimator and FBA fees calculator. It also has a smart URL feature to help you create smart links and improve your Amazon search rankings.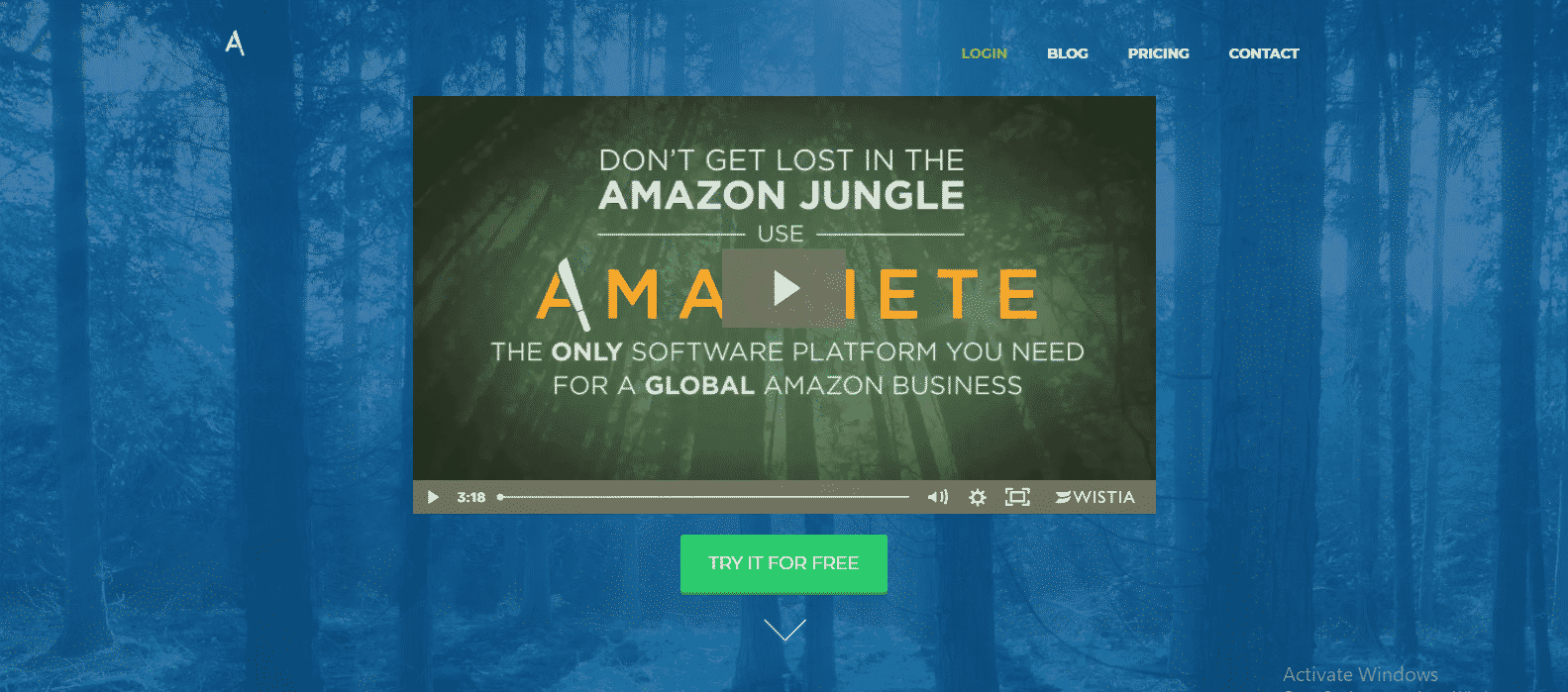 This Amazon software has a couple of Amazon FBA tools to its credit, but it is more recognized as a PPC Optimization tool. 
One of the major features that stand it out, is its ability to identify the optimum sales period for your store and allow you to pause your PPC campaigns temporarily when your traffic is not buying.
PPC automation is available only to members of ththatComparede 'active seller' level, but that membership level opens up many other tools. The full toolkit comprises a chrome extension, rank and inventory tracking tools, feedback, and email tools among others.
However, access to this software for new users is only open at certain times.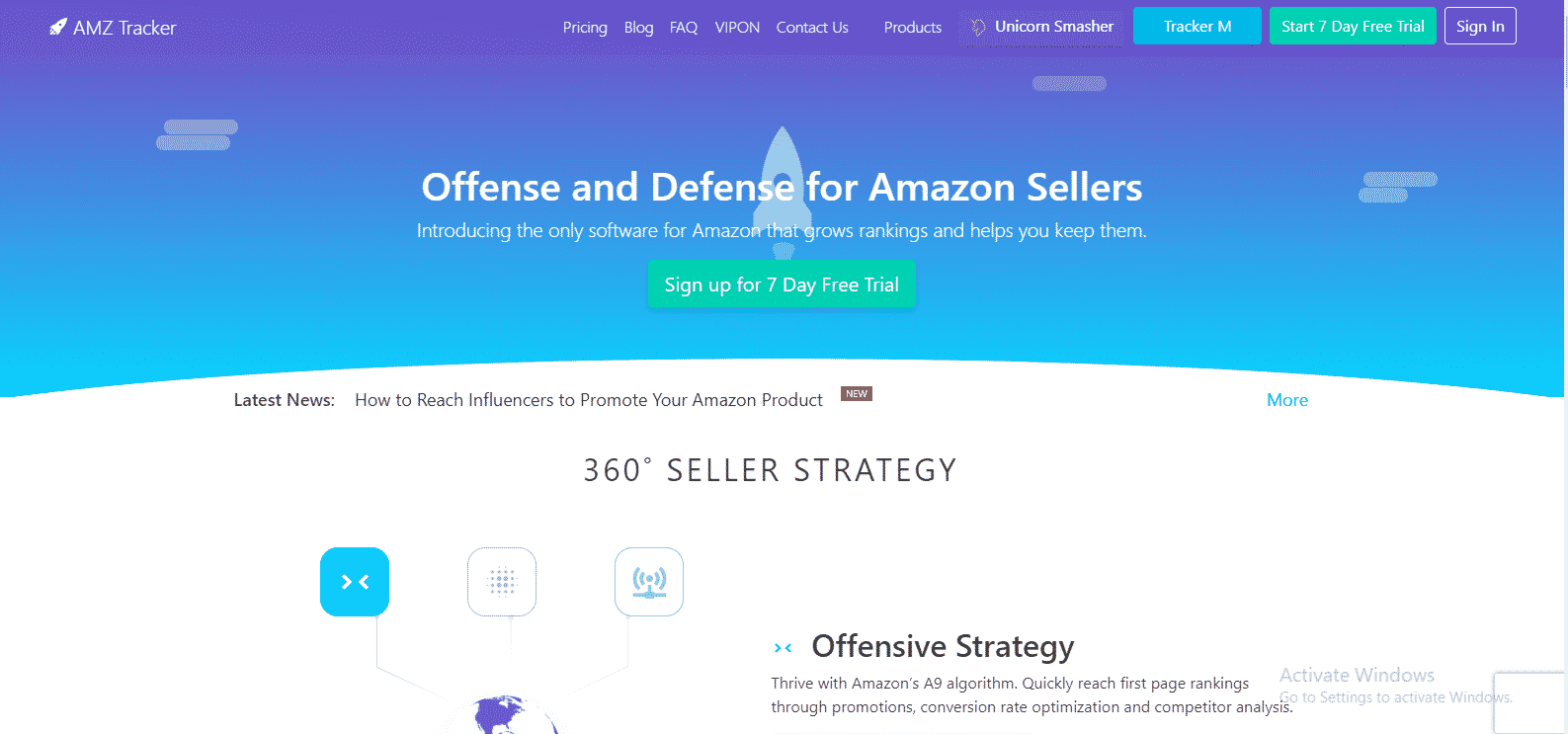 AMZ Tracker is an Amazon seller software that focuses mainly on helping you rank on page one of Amazon and maintain your rankings. 
This tool uses conversion rate optimization, keyword tracking, promotions, competitor analysis, and its super URL tool to boost your search rankings. 
Promotions are a great way to gain more visibility. AMZ Tracker is the perfect tool if you aim to gain more visibility, improve your ranking and drive more sales.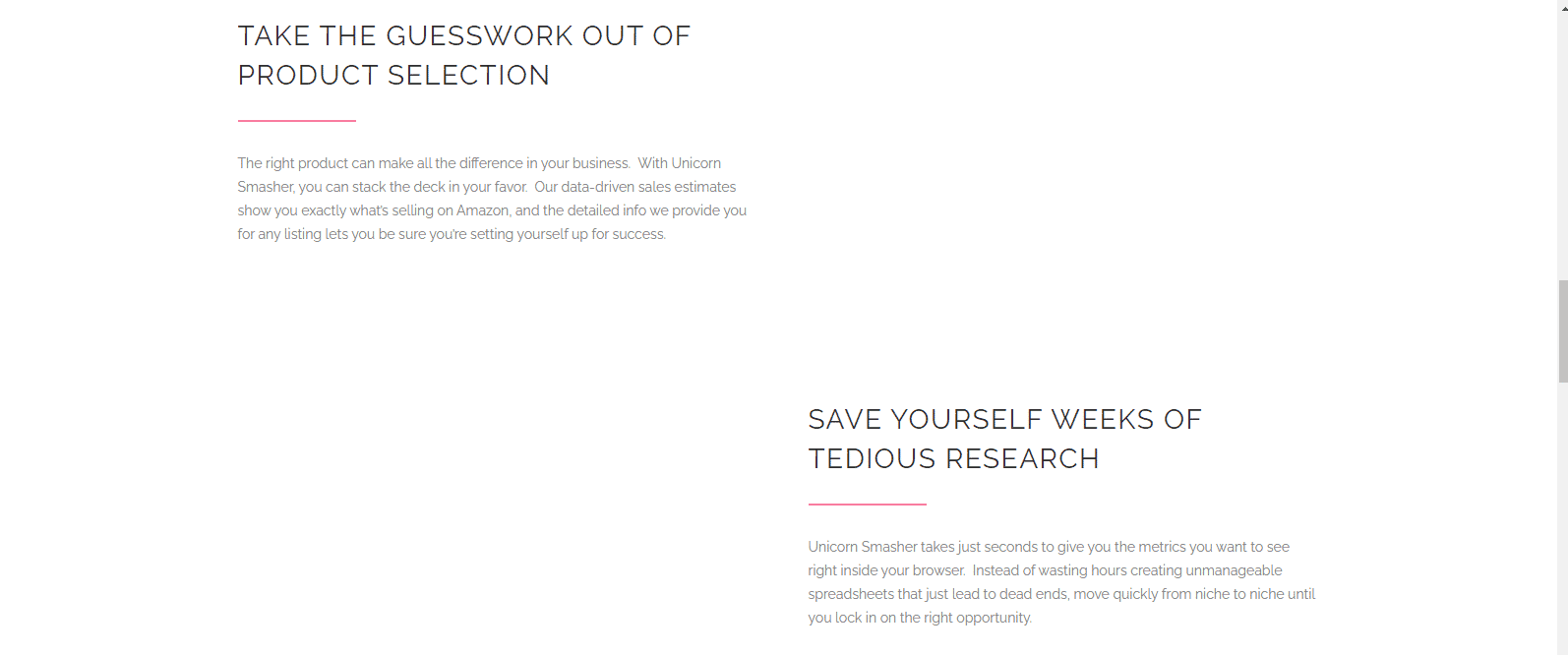 Unicorn smasher is an effective product research tool for Amazon sellers. The chrome extension can easily be added to speed up your product research process. 
This tool displays sales data and estimates revenue, tells you the average price, reviews, and the number of sellers, among other things. 
Unicorn smasher offers a detailed overview of products and their prices. By using this software, you will find accurate, relevant data in a short amount of time.
It is easy to use and takes only a few clicks to add the chrome extension. You can then find anything simply by storing thousands of products.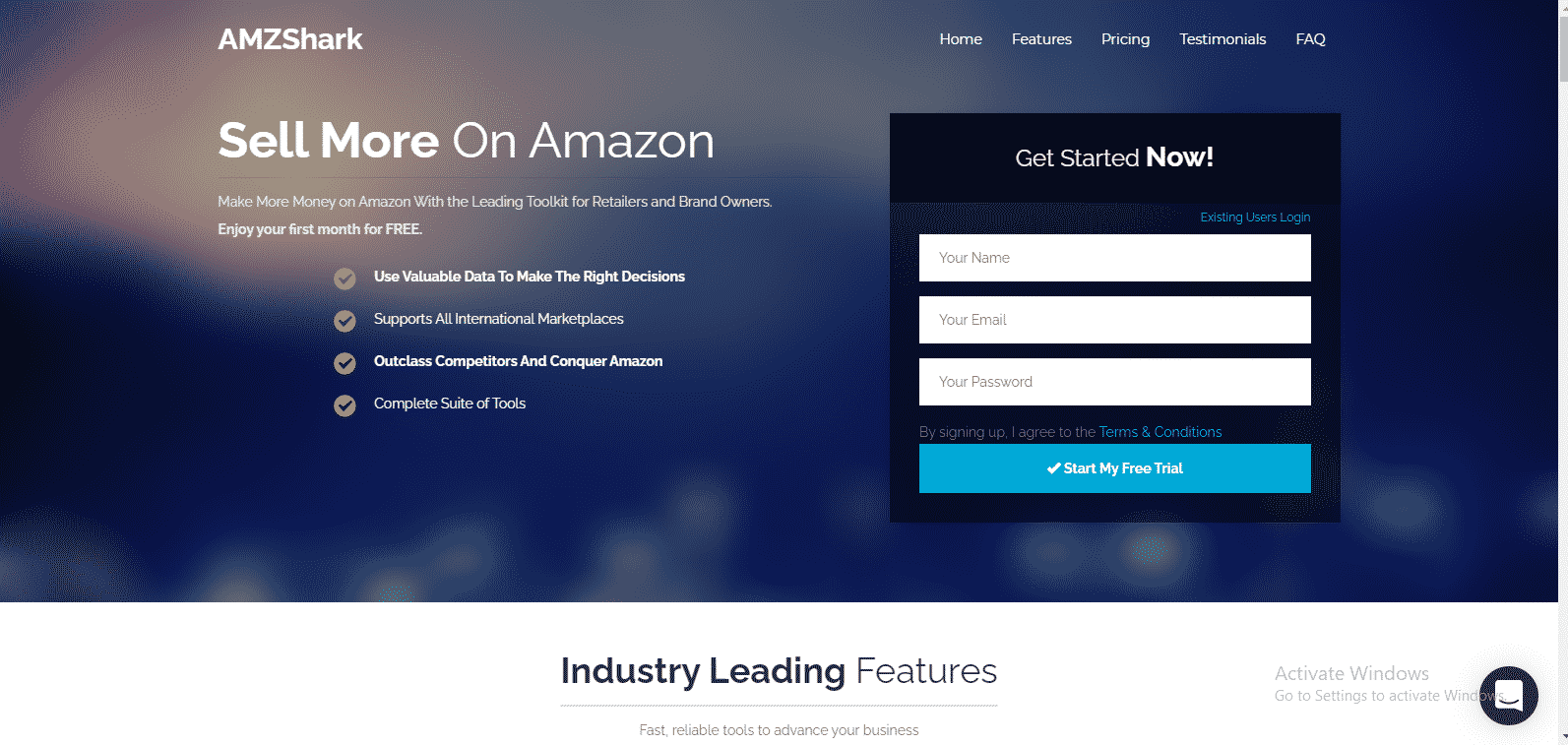 This is a powerful Amazon software that offers a complete suite of Amazon seller tools. 
A sales tracker tool to track sales and give you updated sales data, a niche research tool that will help you source for all the data you need in any given niche, listings scout tool to help you find the hidden details of any product's listing so you can come up with yours.
AMZ Shark also offers a keyword explorer and comparison tool to help you find keywords that are relevant to your niche and compare them. You also gain access to search ranking trackers, a super URL tool, and several alert tools to keep you updated.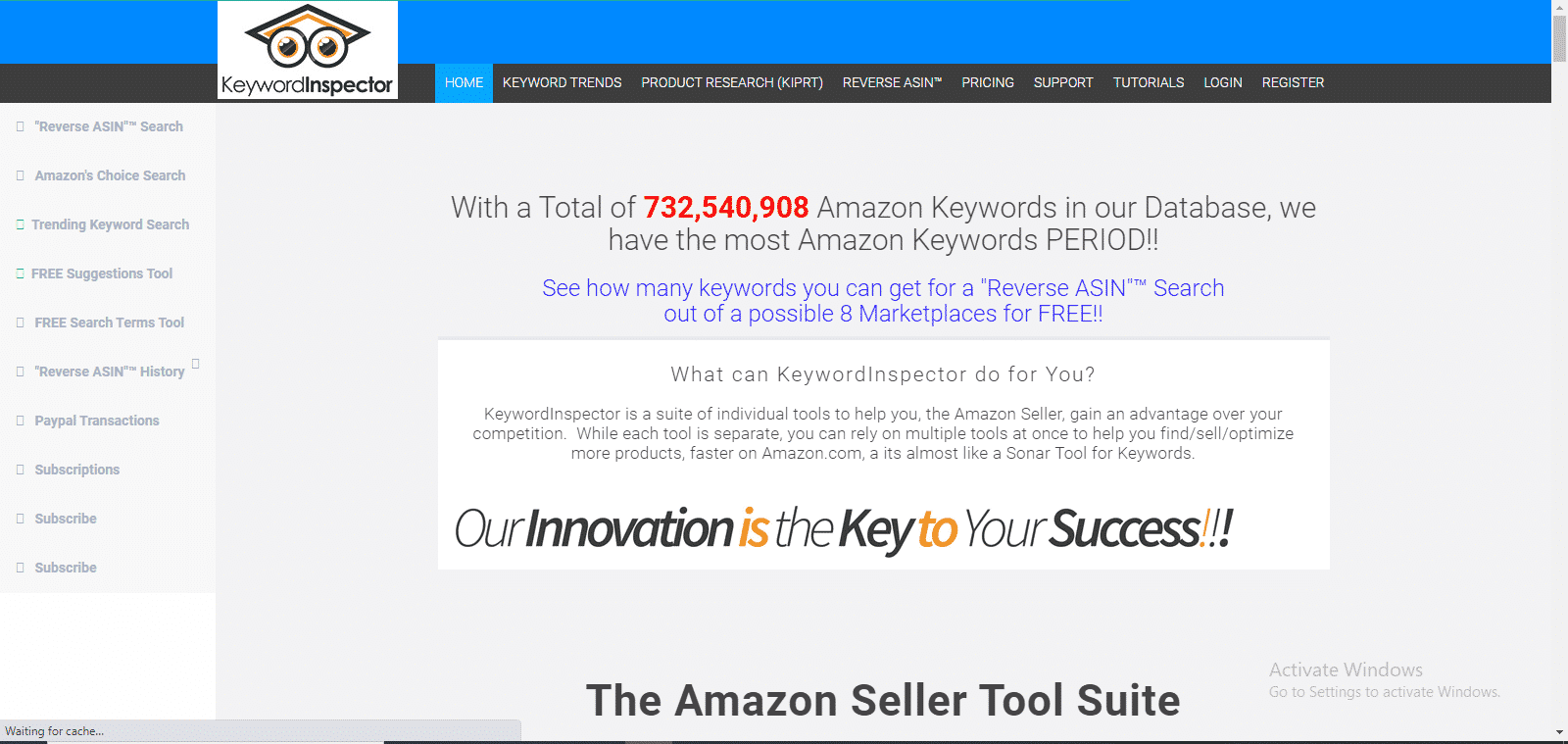 This a powerful keyword research tool equipped with several tools for effective keyword research. The Reverse ASIN, Keyword trends, and Indexation tools will help to shorten your keyword research process substantially.
You also gain access to the keywords inspectors product research tool which allows you to search products by numbers, using filters like keywords, reviews, category, and others.
It is designed primarily for Amazon sellers who are looking for an affordable keyword tool.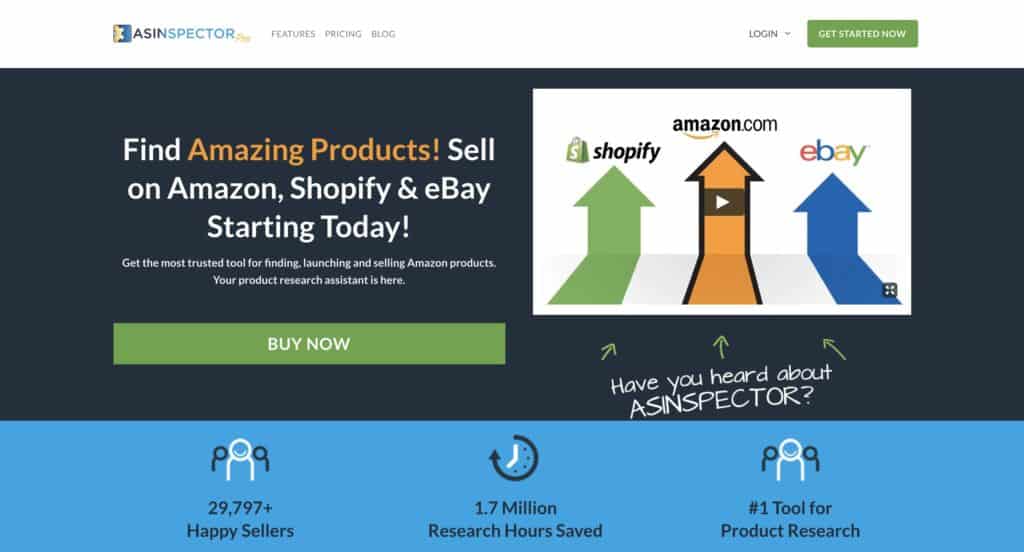 ASINspector is primarily a product research tool for Amazon sellers. It generates comprehensive product data like sales price, demand, and seller information about any tool.
It has a supplier database to provide genuine supplier options for your product sourcing. This tool is a chrome extension and is compatible with any device. Its niche finder and keyword analyzer tools help you research profitable niches to focus on and gain better insights into relevant keywords for your Amazon store.
AMZ Space is an all-in-one Amazon software that houses all Amazon FBA tools in one place. It has a product and keyword research tool to bring you the best product ideas and relevant keywords to help you sell out quickly.
Autoresponder, its email automaton tool takes care of your email sequence, its profitability calculator gives an overview of your sales data, order reports tool provides easy-to-understand order reports.
Its price tracker helps you develop a pricing strategy using your competitors' statistics and your PPC management will also take care of by the Advertising Genie. This tool is free to use for one month.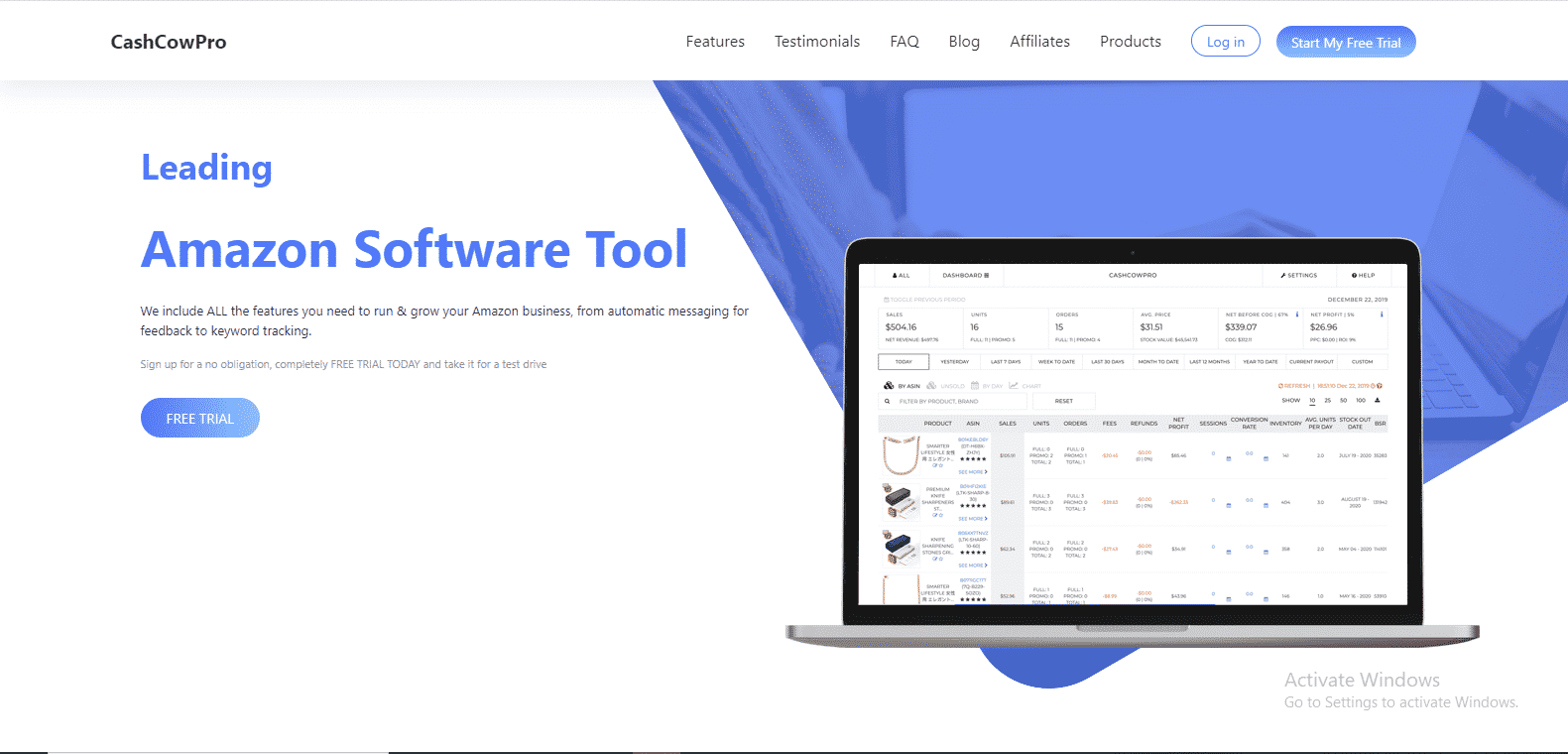 Cash Cow Pro is an Amazon software that caters to all your Amazon seller needs and is sure to bring you the best results. With Cash Cow Pro, you can gain a new audience with fresh and relevant keyword suggestions, you can track your keywords, and monitor your performance.
You also gain access to accurate data on best-selling products, to help you make informed product choices and avoid saturated markets. 
Cash Cow Pro's listing optimization services are sure to take your product listings from 0-100. It is a great tool if you need to get a detailed overview of your business.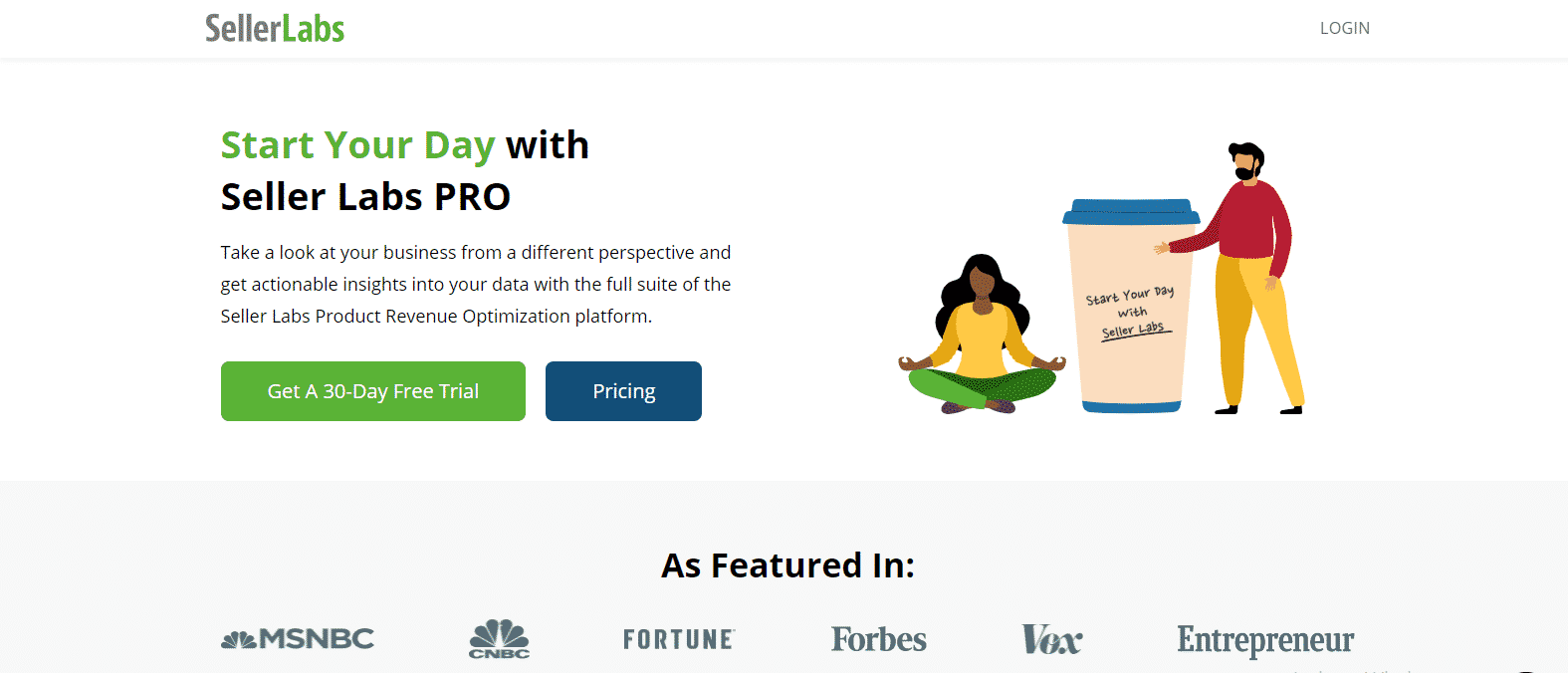 This Amazon seller software is designed to scale your Amazon business and maximize your profits. You can automate reports and gain instant insight into your business finances, with its Amazon inventory and financials feature. 
The Ignite tool will redefine your PPC Advertising strategy and help you generate more revenue. The software also offers a keyword feature to help you create an updated list of relevant keywords and uncover winning products. 
Seller labs help you decide what parts of your business need more attention, its dashboard shows important data and pop-up alerts to help you monitor your business progress.
AmazeOwl is a product research tool that helps Amazon sellers find winning products in a few clicks. You can find and validate and launch your product ideas with this software. 
You also gain access to an extensive database and reliable data to help you understand the market and make the best product choices. 
The tool also allows you to discover what type of images to use, how to get more reviews, and the right pricing strategy for your product. If you intend to seek out the best products for your Amazon store, you will find this tool handy.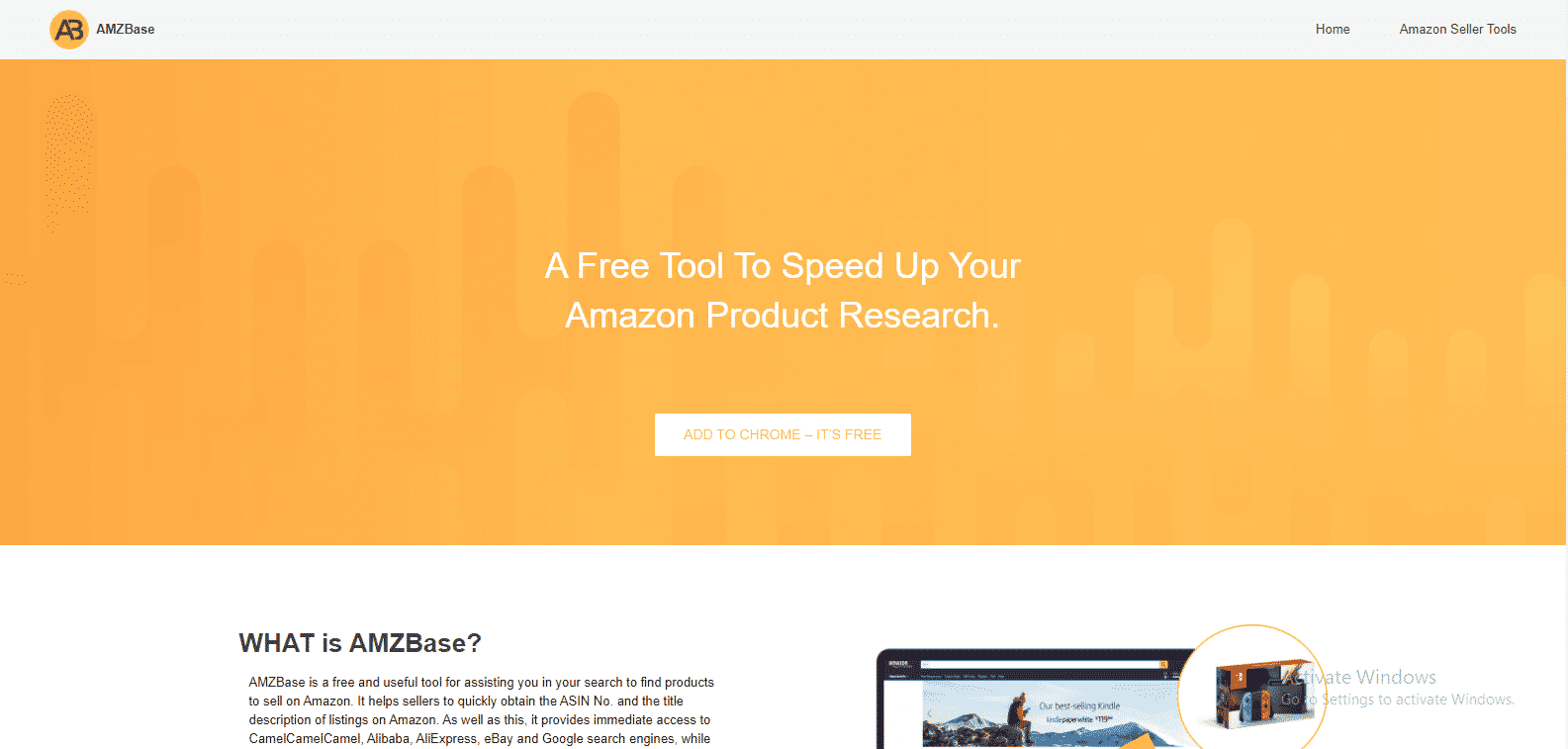 The Amazon seller tool, AMZBase, is free to use making it one of the most popular Amazon FBA tools. You will find this software particularly helpful if you need guidelines about how to sell a product on Amazon.
This tool provides you with accurate price history and detailed information about any product, it also provides relevant data for related products. With AMZ Base, you can find title descriptions for your listings quickly and calculate your profit in a matter of seconds. 
AMZBase is free to download and register. Download it from the play store, add it to Chrome, and you're ready to go. The chrome extension allows you to access all the features of AMZBase with just one click. 

Keepa is an Amazon software that accurate and reliable information about products. Get detailed product information for every Amazon product with Keepa's Chrome extension.
The Keepa app provides access to several tools: it tells you whether prices are rising or falling, provides price graphs, provides a summary of recent falls of various products, and keeps you updated on each product's price. 
The software is completely free. Upgrades do not require unnecessary payments. You will find a large collection of featured Amazon listings on Keepa's deal page.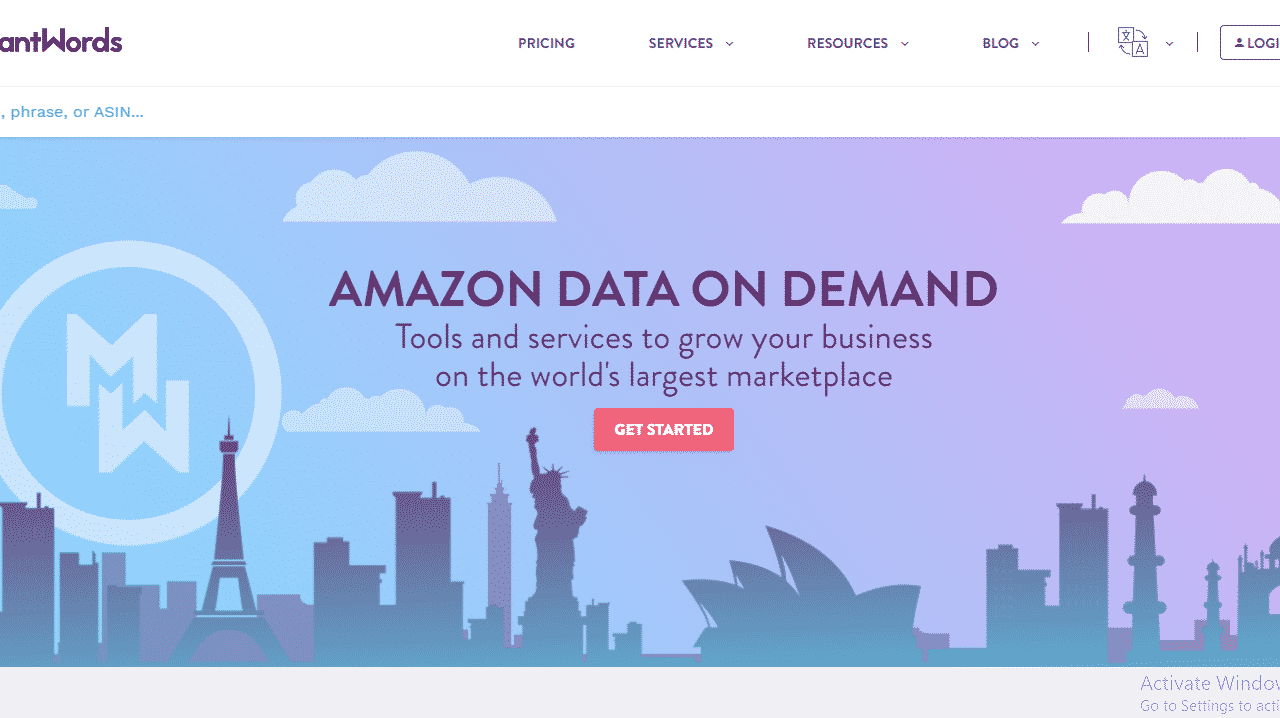 MerchantWords is an Amazon software designed to help you research keywords and discover what products your target audience searches for frequently. This will help you choose and sell the right products for maximum profit.
Merchant Words uses keywords and search terms to create product descriptions, optimize product listings and PPC campaigns. This Amazon FBA tool is more effective in helping you find the perfect niche for your Amazon business.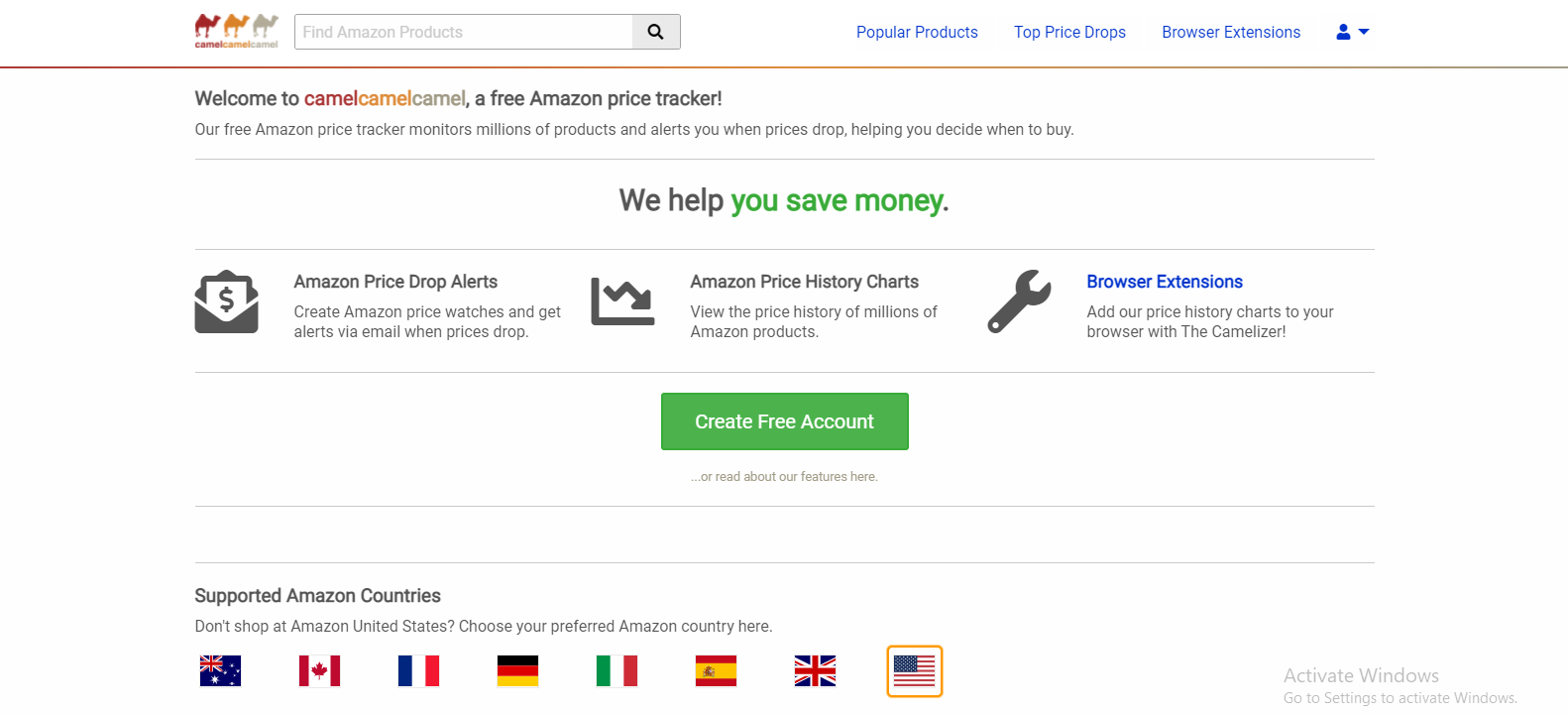 Amazon's software is primarily used as a price tracker, as it helps you to keep up to date with changes to product prices so that you know where to get the best deals and what to stock up on.
The Amazon Price History app shows you charts of Amazon's past prices for millions of products, and you can create watches that will inform you when a product you've followed drops in price. 
Alternately, you can add the extension to your browser and keep track of prices that way.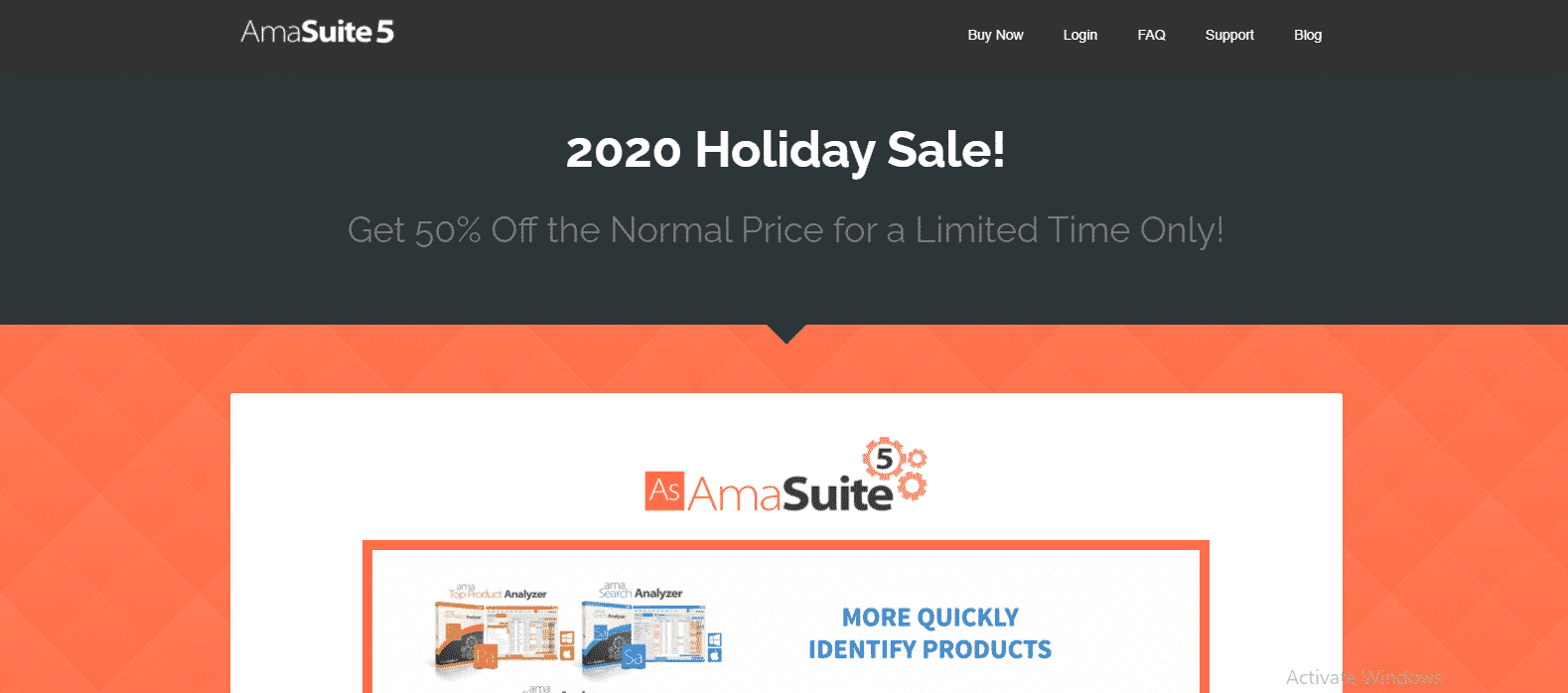 Amasuite is majorly a listing optimization tool. This Amazon FBA tool optimizes your listing by going through previous feedback and reviews about your products, it then makes use of recurring terms for any product ASIN to generate your product listings and reports.
Although the software is more of an optimization tool, it also offers product research tools, keyword generation tools, and product analysis tools.  It is a great way to stay updated and beat your competitors to the punch.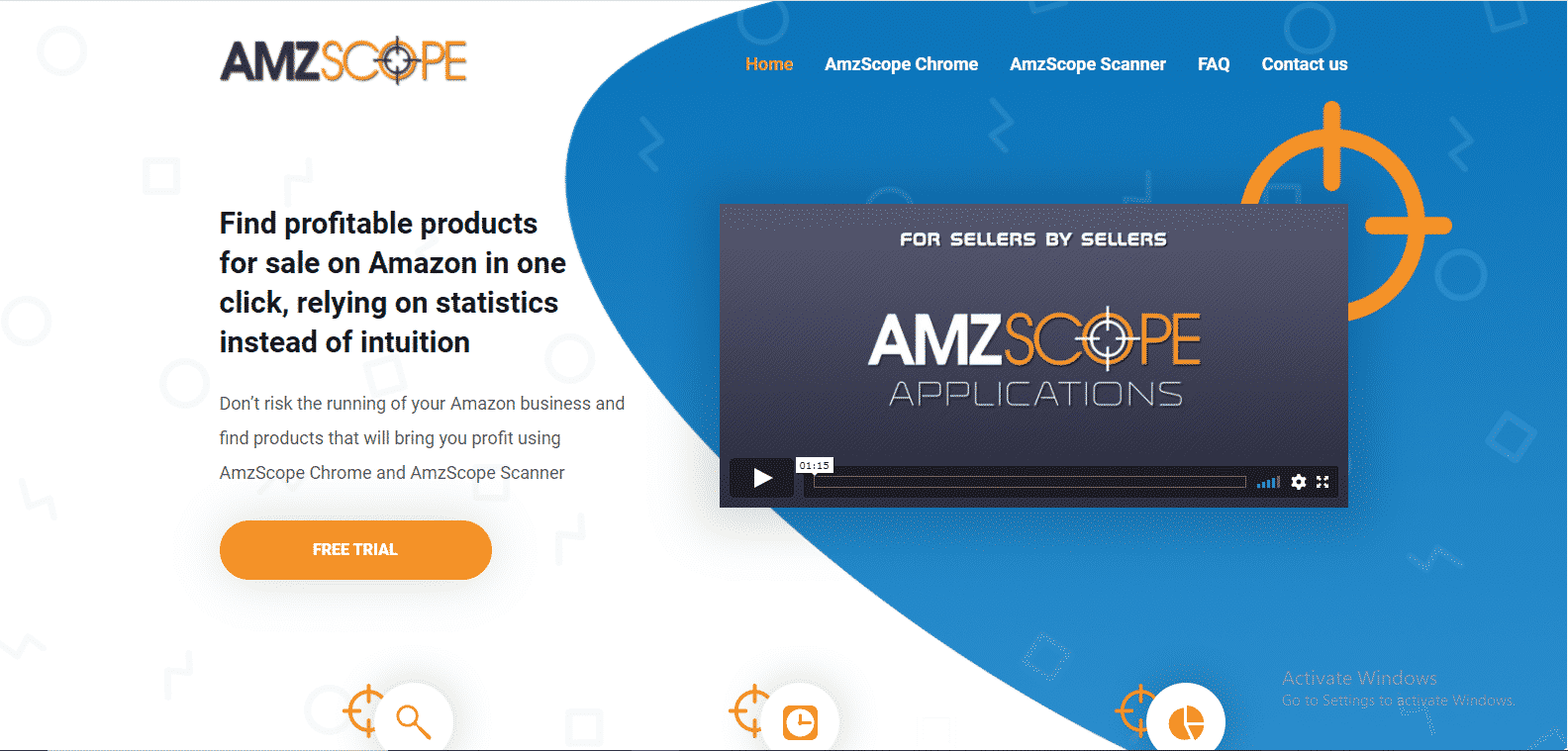 AMZ Scope is an Amazon software that is mostly used as a product research tool. With this software, you can find the hottest products on Amazon in a matter of seconds. 
The software uses its comprehensive database and statistics to generate best-selling product ideas for your Amazon store. The Amazon scanner feature helps you narrow down your results using filters.
Its chrome browser extension displays all the information you need about every product. You can also calculate potential profits from goods easily using the built-in profitability calculator. 
[sc name="amazon-fba-course" ][/sc]
Our Opinion: What is the best Amazon software?
If all you need is Amazon software to solve specific problems, you may want to consider any software tailored to meet that need. 
However, if you have different needs and need software to fix all your product research, keyword research, and listing optimization issues, an all-inclusive software – ZonBase is the best choice. 
You can save more money when you have all your Amazon seller tools in one place, compared to when you have to pay a monthly subscription for different tools.
There are several all-in-one software options, but we'll make it easier for you to make the best pick. Check out the table below for our comparison of the top 5 all-inclusive software.
| | | | | | |
| --- | --- | --- | --- | --- | --- |
| | ZonBase | Helium 10 | Jungle Scout | AMZ Scout | Viral Launch |
| Pricing Plans | $47/month | $397/month | $129/month | $29/month | $166/month |
| Product Research tools | 5 | 4 | 4 | 3 | 2 |
| Keyword Research tools | 3 | 3 | 2 | 3 | 1 |
| Listing Optimization tools | 2 | 2 | 1 | 1 | 0 |
| PPC Management tools | 2 | 2 | 1 | 1 | 0 |
Why is ZonBase the best Amazon software?
ZonBase is rated one of the top Amazon software because of the versatility of the Amazon tools within it. You can carry out all your background processes using this software and be sure of generating more revenue. ZonBase will help you:
Discover best-selling products

Track your keywords

Find reliable suppliers

Discover the right keywords to optimize listings

Get instant sales trend data

Free Training call – Learn how to use each of the Amazon seller tools to scale your business.

30-days money-back guarantee.
Zonbase's platform features 13 tools in total. Here is a list of the tools and what each of them does:
| | |
| --- | --- |
| Tools | Uses |
| ZonResearch | Find top-selling products as per your niche in the Amazon database, which has more than 20 million products.  |
| Chrome Extension | Use this tool as an extension on Chrome to locate the hottest products on Amazon. |
| Sales estimator | Observe what your competitors sell on Amazon; find out how much each ASIN is selling. |
| ZonTracker | You can monitor the Amazon search ranking for any product. |
| Keyword | Discover the best keywords for your products to rank well and show up on page one of Amazon search results. |
| Reverse ASIN | Spy on your competitors' keywords, outrank them, and dominate the market. |
| Hot Products | Check out which products are best-selling on Amazon. |
| Listify | Optimize your product listing by including target keywords |
| Listing Optimizer | Create a great listing and optimize it for both the Amazon A9 algorithm and the customer. |
| PageOne | A step-by-step guide to ranking on page one. |
| PPC AutoPilot | Automate Amazon PPC campaigns and optimize them |
| Product Validator | Get your products evaluated by experts after selection. |
| Photo Enhancer | Turn boring product images into captivating photos that convert visitors to buyers. |
| Mentorship | Expert guidance and Accountability to walk you through your Amazon business journey. |
Conclusion
Compared to the 24 other tools and top 5 all-inclusive Amazon software, ZonBase stands out as an all-encompassing tool that is sure to give you results in every area, unlike other tools that have their strengths in only one or two areas. 
You can test the tool for 7 days for free, and it provides a 30-day money-back guarantee. You can learn from Amazon experts for free, and you can access mentorship programs to succeed on Amazon as a third-party seller.
ZonBase is undoubtedly the best Amazon software to scale your Amazon business. In one place, you will find all the tools you need to succeed as an Amazon seller. ZonBase offers a wide range of Amazon tools at an extremely affordable price. It caters to Amazon sellers on a budget.