Finding the right product to sell on Amazon FBA (Fulfilled By Amazon) is the key to success. To begin the product research, we need to reframe our thought process. The thought process to get the niche product or amazon best sellers list to sell on Amazon can be quite tricky. Sometimes, it can even work all wrong in the sense; you can make a considerable loss utmost of all you would have lost time.
So is there a way to avoid all these hassles? Yes, that is what we shall discuss today.
I shall help with the step by step guide how you can do the product research and produce excellent results by selling on Amazon.
There is no definite guide to do product research, but I am sure this article can shed some light and guide you perceive the correct understanding of how to do product research on Amazon? That can help you have a successful amazon business.
I use a simple three-step process, first selecting of products, secondly how you can research about these products using research tool and finally use the iTrack method to check the actual sale data of the selected products.
To begin the product research, we need to reframe the thought process to get the niche product to sell on Amazon. It would be best if you kept an open mind. You can find most of the product idea from your daily life scenario.
For example, I was over at my friend's house, and he loved Cuban cigars. He has a collection of Cubans cigars and all the different type of cigars, and it was in a cigar holder. While he had been showing the cigars, I was wondering like that is a friendly cigar holder, I bet that could be a new product sell on Amazon.
Similarly, when I had been at a restaurant, I saw these covers used for menus. It looked amazing, so just made a note of it to further research. After we find these, we need to start with our research how much these products cost on Amazon, are there any similar products. We have to consider customer reviews.
You need to invest in an excellent product research tool to achieve the best results. There are many tools available. Some of the products research tools are Jungle Scout, AmzScout, Unicorn Smasher!
I have been using Jungle scout, and it has always worked wonders for me. They are quite user-friendly and have been entirely accurate with product selection. Jungle Scout has both a web app and a chrome extension. It is the best amazon product research tool.
I have been using both, you can use either of them, but I recommend if you can subscribe to both as they have free trials and super generous refund policy so take the dive to do it now.
All these research tools give you the estimate data, based on daily BSR. Amazon never shares the sales data, but we always have an alternative. I will teach you how to generate the actual sale data of any number of sellers further in the article.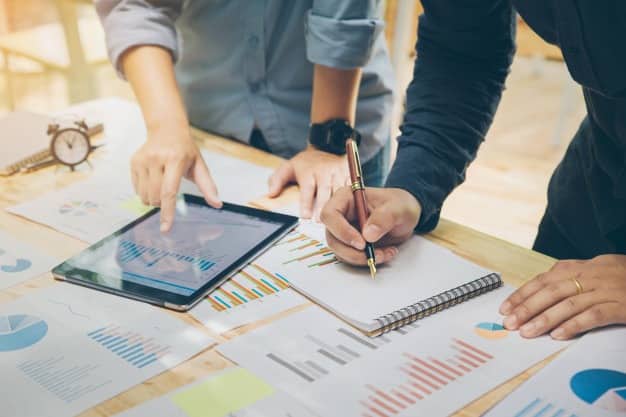 Jungle scout dashboard comes with lots of option to filter the potential products. These filters are:-
Marketplace lets you choose which country you want to do the product listing search for
Categories list all the main types that are available on the Amazon website.
Product tier helps you select a different type of levels (standard or Oversize)
Seller option is for you to filter out the products based on the kind of seller.
Apart from these significant filters, you do have sub-filters to get more specific results. See the image below for all the filter options.
So, let's begin our product research if you already have an idea about which category you want to sell your products then please go ahead. However, if you are not sure then here is the list of categories that I work with, these are:-
Baby
Health and Personal care
Home and Garden
Home and Kitchen
Kitchen and Dining
Office Products
Patio, Lawn & Garden
Pet Supplies
Sports & Outdoors
Toys & Games
Don't restrict yourself to the above list, but keep warned with the particular selection of products like if you wish to sell beauty products, then those are gated which means you have to provide Amazon with three invoices to that you have already been selling these products outside of Amazon. It is a way to help the vet sellers to sell the product.
Many gurus suggest it is best to look for products above 20$ price range. The reason it is said is that you need to consider lot variables before you can decide on the selling, like FBA fees, storage fee, shipping fees and also the cost of goods from the manufactures.
Review Filter
Next important filter reviews. It is tough to get reviews on Amazon as they have a stringent policy. If you mess up there, it can cost you a lot. Please be careful about that part. One final tip before we move ahead you consider looking into gifts items because of the return rates.
After that, it is all about selecting the products that you are either interested in or familiar. Let's move to the next step, i.e., to check the selected live sales performance.
The third step in the process is the iTrack method, which is similar to product tracker or sales estimates. This method has somewhat been around for a while, but I created my practice with a little twist. I've been able to achieve great success with this method. This system helps you with actual sales data of all the possible products, competitor analysis about the Amazon sellers.
So to being with, let's create an excel sheet to understand how well the selected products are selling on Amazon. Like the image below
Once you have listed all the products on the excel, let's do some magic.
This trick helps you with sales analysis. We are going to the add products to the cart while we are doing that in the quantity box let's choose ten plus and manually enter the random quantity when we do that it shows us exactly how many products are available in stock.
Let's make a note of the available quantity against each product name.
We might have to repeat this process every day for the following seven days. Through this repeated process, we are going to analyze how well are these products sold on Amazon.
You would also have to consider other metrics, does the product fall under high competition, what's the profit margin?, What's the conversion rate? Also, don't ever forget to check the number of reviews for all the selected products and also check top 5 and bottom five reviews.
Join Over 2,000 Marketers and Entrepreneurs Who Are Benefited From This Amazing Selling Machine Today.