What is an Amazon FBA Fee calculator?
Amazon Fee Calculator, Amazon Profit Calculator, and FBA Revenue Calculator are all different names of the same service offered by Amazon.
Amazon FBA charges a fee for fulfilling orders based on product weight and size. In order to calculate the Amazon FBA fees, you have to go to the website and enter the details as asked. The fees vary according to the item's weight, size and also by country.
However, there is one important thing to keep in mind while using these calculators. It shows results based on the potential size and weight of the product, so even a slight change can give you the wrong calculation.
Why should an Amazon seller use an FBA fee calculator?
In other words "Why do you need to calculate Amazon FBA profits and costs?" Whether you are already an Amazon FBA seller or will start selling, doing the right research is vital to know if you are on the right track or not.
Amazon sellers have to continuously stay on top of Amazon's constantly updating fulfillment fees. You should regularly track order revenue, seller fees, production and fulfillment costs and more.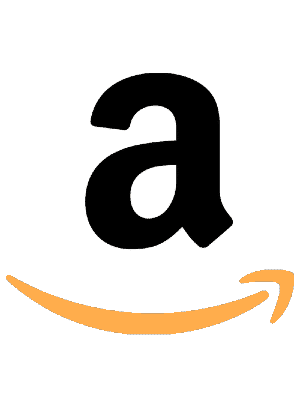 ZonBase Makes Selling on Amazon Fun & Easy!
Voted #1 Amazon Software for Beginners to Advanced Sellers Award Winning Software Used by Over 100,000 Sellers
What do the FBA calculators take into account?
Amazon FBA sellers are charged for order handling, picking, and packing, outbound shipping, weight handling, 30-day storage, inbound shipping, and prep service.
Considering all those fees, you might think fulfillment by Merchant or (FBA) might be a good option for you. But, even if through FBM you are not paying fees like storage fee, handling fees but you might end up paying more.
What are the FBA fees?
Amazon FBA fees are divided into three parts:
Referral Fee- Every Amazon seller has to pay the referral fee for using the marketplace, the standard referral fee is 15% (depending on the product category you are selling). Some categories have higher fees and some have lower referral fees. For example, Jewellery and Automotive only have a 20% referral fee.
Closing Fee- It is a fixed fee charged to each seller based on the item price on per unit basis. It ranges from $0.45 to $1.35 depending on the product. Following are the basic closing fee for some products:
Books- $1.35
DVDs- $1.35
Music- $1.35
Software & Computer/Video Games- $1.35
Video- $1.35
Video Game Consoles- $1.35
Fulfillment Fee- Amazon fulfillment fee as described above depends on the weight and size of the product and also the shipping distance. Measure the dimension and weight of the product accurately to decide which category from below it falls under. There are four categories: Small, Standard, Oversize, and Oversize (Heavy & Bulky). Following are different parts of FBA fulfillment fees:
Receiving Fees
Order handling fees
Pick & pack fees
Outbound shipping fees
Monthly storage fees
Total Fee = Referral Fee + Closing Fee + Fulfillment Fee + Tax
These fees can change based on various factors like seasonality, long term storage fees, etc.
Advantages of FBA calculator
Following are some main advantages of the Amazon FBA calculator:
It will give you the most accurate data on commission and fee to help you choose the best product to sell on Amazon FBA.
You can also use the data to decide which option is good for you: FBM or FBA.
You can calculate your FBA fees, profit percentage for different products.
How to use the free Amazon FBA calculator?
Go to the website by clicking here, or you can search on google for your country. Enter your product's name or Product ASIN or product's URL from Amazon. In case you don't know what is product ASIN, it is a 10-digit unique identification number associated with each Amazon's product.
Enter all the fields that are asked correctly. It will give you an estimate of the product's profit and Amazon FBA fees. Amazon FBA calculator is an additional free tool that will give you accurate fees and profits, which will help you to plan your future steps.
When to use the Amazon FBA fee calculator?
The best time to use the Amazon FBA fee calculator is when you are still searching for your profitable product. Whenever you find a good product you can use the calculator to estimate net profit and net margin. This tool will give you a very accurate estimate if you fill the details correctly.
Even if you are already an Amazon seller, you should still use the tool regularly as Amazon constantly changes Amazon FBA fees. Another situation when you can use the tool is when you are lowering and raising the product's price. It will help you understand the margin impacts.
The tool will help you to determine what you should fix the cost of your product, to remain profitable. Lastly, you can use this tool to decide which is the best path for your Amazon business FBA or FBM.
What are the hidden fees to sell on Amazon?
Amazon FBA calculator will tell you the fees only that are associated with Amazon. But there are some costs that FBA fee calculator fail to show which are:
Shipping Costs
Long term storage fees
Tax
Getting UPSC codes
Cost of an advertisement on Amazon
Warehouse cost
There can be more or less hidden costs that you will not see on the calculator, it depends on how you choose to do the process.
Tips to reduce FBA fees
Here are some ways through which you can reduce Amazon fees and increase profitability:
Reducing Amazon Shipping Fees
You can control shipping methods and also control the cost. Here are some ways you can reduce Amazon shipping fees:
You can ship your products using the US post office Priority Mail option if you have lightweight products.
Always look out for free packing materials wherever you can get them. You can talk to local lenders to get used packing boxes vendors to pack products for products.
If you are shipping items regularly, you can contact shipping companies like FedEx and ask them at what volume they can provide discounts.
Shipping companies like FedEx and UPS charge based on volume instead of weight. So, by sending two smaller boxes instead of one large, you can save more.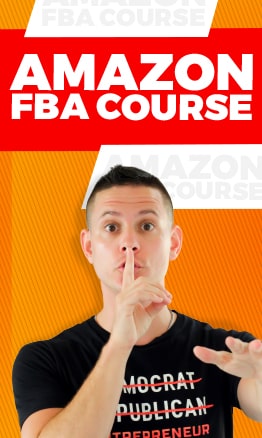 Best Amazon FBA Course
A Proven System to Start and Grow Your Amazon Business
6 In-depth Modules + 3 Bonuses Covering The Complete Proven System For Selling On Amazon In M
Reducing Amazon Referral Fees
You can reduce Amazon referral fees only by choosing the perfect items. Some products have higher while some have lower referral fees. You can check here for some products:
Backpacks- 3%
Books- 13%
Jewelry- 20%
Beauty Products- 6%
Baby Products- 6%
Reducing Variable Closing Fees
Again for reducing closing fees, you have to choose products carefully. You should fix the product's cost considering the closing fee for that item.