You've done a lot of research, checked the online courses, watched YouTube videos, read articles, and watched FREE training on a "How to Start Amazon FBA Business" topic. Now is the time to actually start selling on Amazon and put all that information in practice. Selling online has become more popular, as people are becoming more interested in earning passively. What better way to do that than to sell on Amazon. But, there's one question every Amazon seller wants an answer to – "How To Become A Successful Amazon seller".
Besides learning how to start an Amazon FBA business, you actually need information on How to Become a Successful Amazon FBA Seller.  The beauty of being an internet entrepreneur at this time and age is that you are not alone, you don't need to start from scratch. You can follow the steps of successful entrepreneurs and use proven systems they already tested to become successful Amazon sellers.
Amazon is one of the biggest platforms that you can leverage to start your business without building your own eCommerce store. Another advantage of using the Amazon platform to build your online business is Fulfillment By Amazon (FBA). You do not have to worry about packing, shipping, and returns. Everything is taken care of by Amazon.
With the right tools and strategy in hand, you will master and succeed in building a highly profitable Amazon business.
Let's start with looking at the advantages of being an Amazon seller:
Advantages of being an Amazon seller
Amazon is the leading eCommerce retailer, there are hundreds of millions of people visiting amazon per month in the United States. If you have the right product you can leverage the traffic.

Amazon's product listings automatically give retailers credibility and trust. The reason is that some people are more likely to buy a product from Amazon than from an unfamiliar shop. Shopping on Amazon is enticing due to Amazon's promise of quality and great service. Customers are likely to have purchased on Amazon before, so your shop is automatically benefited. 

The Amazon marketplace can help you grow your customer base. Amazon shoppers tend to focus on finding items rather than looking for a specific store. Nevertheless, you may be able to take advantage of it. 

You do not have to worry about building an online eCommerce store for your business. You can use Amazon to sell your products that will be visible to every Amazon customer.

Amazon already has millions of unique visitors on its site each day. You can access those customers. With the right niche and market saturation, you can start selling the very next day without spending a fortune on marketing. The Amazon website is a search engine in itself, so shoppers searching for your products can find you easily.

Your efforts to leverage Amazon's huge client database will be bolstered by a curated presence. The effort you put into optimizing your listings has the potential to reap great rewards.

With FBA, Amazon will handle your product packing, shipping, and returns. So, you can earn from your Amazon business without having to do all the work yourself. The most successful Amazon sellers are the ones who delegate other tasks for the smooth running of their business. Amz Automation is a great way to do this. If you use the Amz Automation service, you will have an expert team to take care of your product research, keyword research, and listing optimization processes.
How to become a successful Amazon seller and create a profitable Amazon business
Do the research and select your niche carefully
Your chances of becoming a successful Amazon seller and creating a profitable business are hinged on your ability to research the most profitable products on Amazon. The first step to doing this is to research a profitable niche, then find the best-selling products in that niche for your Amazon store.
If you are still searching for your niche, find products that have high demand but low competition. Finding the right product that will make your business profitable doesn't happen overnight. It takes many trials and errors, a lot of time, and patience. But, in the end, when you have found your winning product it is all worth it.
Do your online research and make use of available resources to find products that have high demand. Why I am telling you to hunt for products that have high demand and low competition. Because when people come searching for your product on Amazon your brand will be easily visible without much competition. 
If you are just starting on Amazon, the process of finding the most profitable products may seem daunting at first, but it's nothing to worry about, all you need is the right set of Amazon product research tools. ZonBase is the best software with the best product research tools, these tools will help you research the hottest products in your niche based on sales volume and market demand.
The first step towards building a successful Amazon FBA business is to market, market, and market your products. You can't just list your products on Amazon and sit back waiting for the sale to come on its own. Create a great product listing and optimize it. A great product picture, title, description, etc will ensure you convert more and more views into sales.
Include the right keywords in your product description and title. It will make sure your products appear on the search results. There are several online tools available to find popular short and long keywords.
The photos of your product on Amazon play an important part in selling. Hire a professional photographer to do the job. If you are running on a low budget, you can also DIY it and edit the photos using editing software. There are several videos available on YouTube that can help you.
Again, you do not have to do all the work yourself, the perfect Amazon software – ZonBase, contains a set of listing optimization tools that will help you optimize your listings for conversions using keywords that are relevant to your niche. ZonBase also contains a Photo enhancer tool to help improve the quality of your images, to capture the attention of visitors and make them buyers,
If you are really serious about becoming a successful Amazon seller, then you will need to focus on marketing your business on social media, on your blog, sending emails to your list, create PPC campaigns, etc. 
Offer Holiday Discounts and Promotions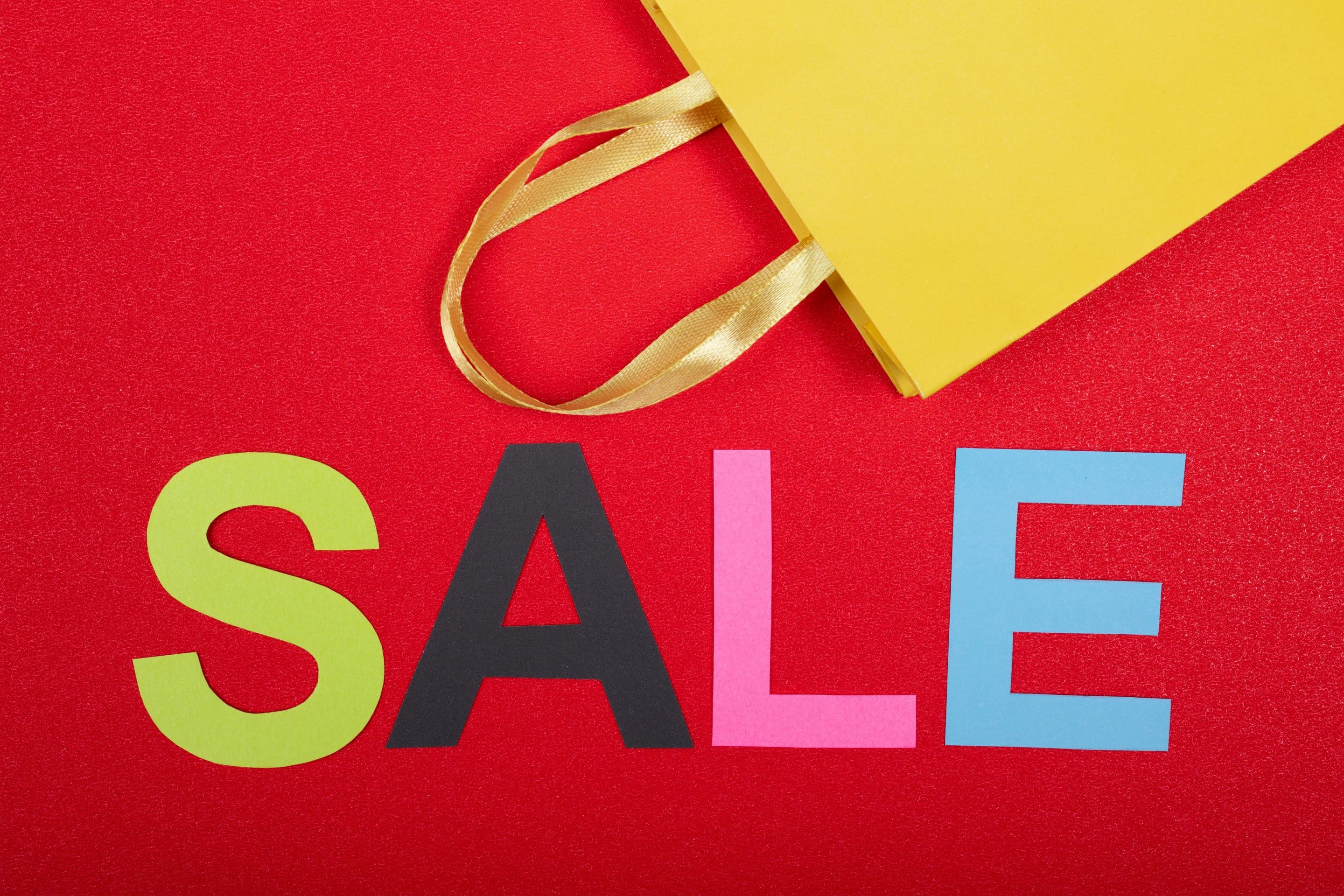 Offer sales or discounts on special days and holidays, everyone likes a good deal and there's no better way to catch buyers' attention than to offer mouth-watering discounts. Many customers wait for these occasions to get special discounts and get the products they want at low prices. Research shows Amazon sellers get five times more sales during the holiday season. If you want to be in the game and join the league of successful Amazon sellers, you have to offer what people want.
It is almost impossible to run a successful Amazon business without carrying out effective market research, observing your competitors' strengths and weaknesses. Regularly study what others are doing in your niche, leverage on their weaknesses, take note of their strengths and use them to your advantage.
Check how they are marketing their product, how they are pricing. What discounts they are offering. Don't take your sales for granted, always evolve with time and as the market changes. Fix competitive prices, try not to underprice or overprice your products.
The best way to find out how your competition is doing is to check their product reviews. Learn what people are loving and hating in their product and use it to make your product that meets those needs. ZonBase Amazon software has the Reverse ASIN tool to help you with competitive analysis, this way, you do not have to check out your competitors individually, ZonBase Reverse ASIN tool will get the work done bringing you closer to becoming a successful Amazon seller.
One way of increasing your profits is by marketing your products right. To maximize your profit include a whole range of products. Always have a lookout for what is selling good in the market. The secret of every successful Amazon seller is the ability to market products in a convincing way.
Nothing great comes easy. It takes a lot of time, patience, effort, and dedication to become a successful Amazon seller. If you are ready to grind and hustle you can build a profitable business selling on Amazon. Amazon is a platform that keeps changing and you have to evolve and create strategies with it. Keep learning and gaining experience and you will know how to be a successful Amazon seller.
Conclusion
The journey to becoming a successful Amazon seller may not be as smooth and seamless as it looks on paper, but with the right mindset, tools, effort and a little patience you will definitely see results.
All the best for your journey!