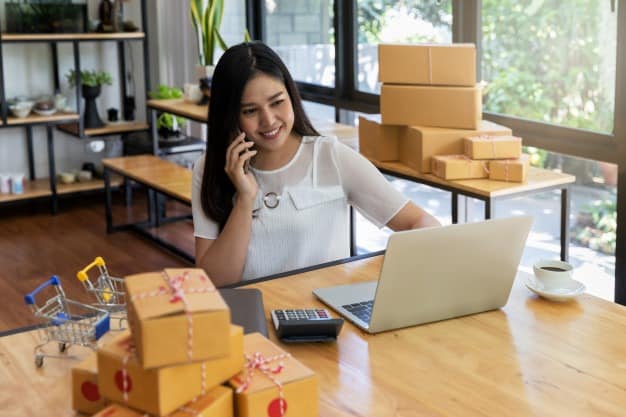 From Part-2
Tips For Creating Private Label Amazon Products
Is Amazon Private Label Profitable In 2020?
The answer is yes, definitely yes! The amazon private label will be profitable in 2020 and is going to in the coming years. If you want to start a private label business, now is a good time.
But, the profits may vary from person to person. Why? Because every person has a different approach to running the business and different strategies.
Profits can also vary according to products. So, be smart while choosing your product, study the market and the customer's needs and requirements.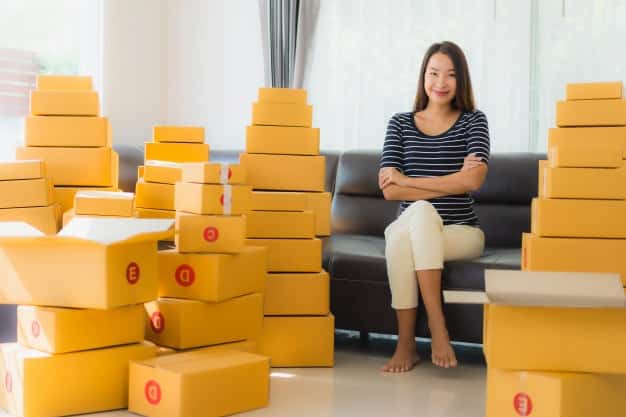 What Are Tips And Tricks For Boosting Amazon's Private Label Sales?
Here are some tips to boost sales for your private label products to sell on Amazon:
Always Research And Brainstorm Ideas
You should never stop researching and brainstorming ideas. Even when you are getting profits and a good amount of sales. Always keep your eyes open whether it's for improving your marketing strategy or checking new market trends and what's selling hot on Amazon.
Focus on High-Profit Margin Yes, you need to spend a considerable amount of time on product research as your whole Amazon FBA business depends on it.
Products that are easy to handle, fulfill and at the same time are highly profitable are what you need. To find a product you can use software like ZonBase, JungleScout to conduct product research and give results based on sales history and other factors.
Characteristics of high-profit margin products:
Minimum Profit margin should be 30% to 40%.
The product should fit in a box of dimension not more than 12"x6'x2"
The product should be lightweight.
Product's cost should range between $10-50 to guarantee the best profit and sales.
Select products that would sell all year round.
Products that qualify for Amazon PPC advertising.
Choose the cheapest shipping option to source products from the supplier.
Address A Pain Point
The success of your e-commerce business depends on if you are addressing a pain point of your customers or not. Like any other business, you need a business plan that defines your path to success.
Start with products that are already in demand and are solving an issue of customers. If you get your right product then you have done 50% of work to make your business profitable.
Beware Of Hijackers
Yes, there are hijackers who are ready to hack your Amazon account and transfer your funds to their bank accounts.
You will lose your money. Amazon on suspecting such activity or after you report to it will suspend your account.
But, don't be afraid as Amazon does its best to help you in this situation and get your funds back.
You have to be careful and follow some steps to avoid getting your account hacked.
You should follow a two-step verification process to protect your Amazon account. Strictly avoid using public Wifi or network to log in to your seller account. Public networks are very easy to hack.
Do Market Research
You get your right product, start getting good sales by selling on Amazon FBA but do not stop here. Doing regular market research to check if your product will remain in demand.
Find out what your competitors are doing. What they are doing to improve their product and sales. Use ZonBase software to monitor your competitors.
Never ignore the feedback and reviews that you get for your product. Plan your next action based on that. Maintaining a profitable business is more difficult and hard than creating one.
Keep An Eye On Market Trends
Always keep an eye on what is trending and what is not trending in the Market. Social media is the best platform for this. If you are planning to sell more products or just be ready for whatever comes in the future, you should know what is going on in the market and what your competitors are doing.
Leverage Amazon FBA
Amazon FBA is the best option for you if you are starting new and do not have a big team to handle everything. Let Amazon take care of the product's storage, packaging, and shipping. You just work on how to make your business more profitable day by day. Amazon FBA sellers do not have to worry about providing customer service and returns of orders as well.
Be A Proactive Marketer
With Amazon taking care of your fulfillment and logistics with the FBA option, you get all the time to think and strategize your marketing plans.
If you do not make marketing efforts, just putting your Amazon listing will not bring you sales.
There are two types of Marketing you need to focus on: Paid and Organic. New private label sellers should start paid advertising to push up sales. Amazon offers pay per click advertising, where you have to pay money only when someone clicks the sponsored product ad.
To improve the Amazon ranking of your product, follow the best Amazon SEO techniques. You will get sales when your product starts reaching more and more people.
Optimize Your Product Listing
Optimizing your product listing for Amazon SEO can make a huge difference and will increase your chances of organic sales.
Here are some tips to optimize the product listing on Amazon:
Use a compelling, simple and short title with your target keyword. You should use the most relevant and effective keyword in your title that your target customer will search for. Think like a customer, what will you type on Amazon search to find for a similar product.
Speak the language that your target audience understands. You will only get a few seconds to make an impact. So, keep in mind while writing product description, it should be short, simple, compelling and to the point.
If you have to keep the product description long, use short paragraphs and bullet points. This will improve Readability and will help your product to rank high on search results. Use your target keywords and long-tail keywords to help Amazon's algorithm understand your product better.
Product image is the most important part of the product listing. Use as many images as you can to fully display your product. The images should be sharp and clear. You can edit the images yourself or can hire someone to do it for you.
You can include the benefits of using the product in the description. It will help to strengthen the SEO and product listing value. Use the benefits as keywords that most customers will search to find similar products. Include the benefits as product features in bullet points as it will be good for readability.
Use High Quality And Multiple Images
Many Amazon sellers overlook this step and do not take it seriously. If you are sourcing your product from China or any other country, do not just blindly put the pictures that you get from your suppliers.
Poor image quality can directly affect your Amazon sales. It is best to spend some money before getting its benefits after.
Check these images and if they are not of high quality you need to shoot high-quality images for your product. Find a good professional photographer who would do your job.
You might have a good professional camera. But, it's best to save your time and effort and hire a professional.
Keep Tracking Your Competitors
This point has been said multiple times yet repeating it herein as it cannot be ignored. Always keep an eye on your competitors, what they are doing, how many sales they are getting, their feedback and reviews, keywords they are ranking for. These things will help you plan for your next steps to implement in your business.
Contingency Suppliers
Do not completely depend on your supplier to source products. Be prepared for all the possibilities. What if for any reason your supplier stops manufacturing or sending your products. Always have contingency suppliers for the rescue.
Create Amazon Bundles
Creating a unique Amazon bundles is another great way to boost your private label Amazon sales. Take help from the frequently bought together section to know what products can be bundled together.