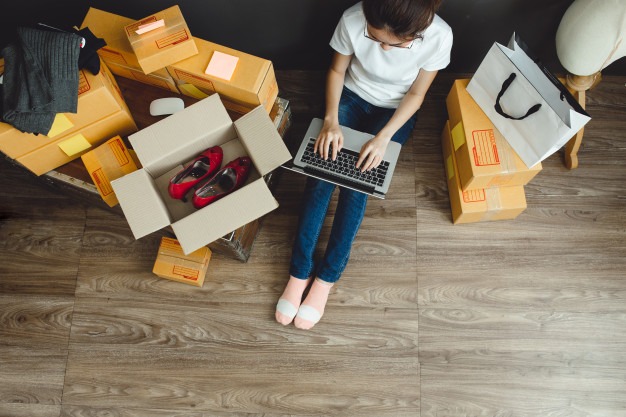 From Part-1
From Part-2
How To Sell Private Label Products On Amazon
As more and more people are getting aware of online business and what it can do to your life and finance. There is an increasing number of aspiring Entrepreneurs who want to start their journey online.
There are people who enjoy their corporate life, working 9 to 5 but at the same time, there are people who want to build something for their own. It totally depends on your choice and preference.
We are here to help those people build their own business, start working online and create financial freedom.
Selling private label products on Amazon FBA is becoming a popular and profitable business. With millions of Amazon products being sold and thousands of sellers joining each month there is a lot of competition.
To beat the competition, like any other business you need some Amazon SEO guidance, mentorship, and a business strategy.
This post will get you started with knowing more about selling private label products on Amazon. So, let's get started.
What Is An Amazon FBA Private Label?
What Does The Private Label Mean?
Private label means manufactured by one company but sold by another with its own name and brand on it. The manufacturer doesn't have any rights over it once the products are private-labeled.
You can purchase the generic products and remarket them under your own brand and logo. It will distinguish you from your competitors.
If you want to overrank your competition, you can find out what problems customers are facing with the products, what they want. Then ask your manufacturer to make a variation of the product solving those issues.
Yes, doing the private label can take a considerable amount of time, efforts and research. But in the end, when you will be able to get your customers happy and keep getting the sales, isn't it will be worth it.
Like any other business, do not expect to be successful overnight. You need a strategy, planning, and patience to grow your Amazon business. Keep reading to know how you can create your strategy to sell private label products on Amazon.
What Is The Difference Between OEM And Private Labeling?
OEM
OEM refers to Original Equipment Manufacturer. It means only a part and equipment is produced by another manufacturer which will be used and marketed by the original manufacturer.
Suitable For: Brands or Companies that have already established distribution channels.
Key Points:
Not suitable for startups or smaller businesses.
Unique or tailored products.
Full ownership over the product.
Better scalability
Private Labeling
Private labeling as described before is choosing from existing generic products and putting your label on it.
Suitable For: Start-ups, small businesses
Key Points:
Lower start-up costs
Shorter turn-around times
MOQs are shorter
Sometimes not easily customizable
What Is The Difference Between Branded And Private Label?
Here are some difference between branded and private label products:
Branded products are produced or manufactured by a prominent and established business while private label products are generic products that are manufactured by one company and sold by another.
Branded products are from well-known brands and have their customer's trust whereas private label products are new for customers.
The quality of branded products is high and costs more while the quality of private label products is comparatively low and also costs low.
Brands invest more money in the promotion of their products compared to private labels.
What Are The Pros And Cons Of Private Label Products?
Pros Of Private Label Products
You can get a higher profit margin as white label products are generally cheaper.
Private labeling can help you outrank from your competition by making your product distinguishable.
You can customize your product according to your customers' demands and needs.
There is no restriction from the manufacturer.
You can gain customer loyalty if your customers love your product.
Cons Of Private Label Products
Mostly you have to depend on the manufacturer for the quality and production of the items.
Creating your own branding, logos, packaging can be expensive at the start.
Sometimes it takes time for brand awareness and to see the result of private labeling.
Sometimes it is difficult for customers to trust private label products.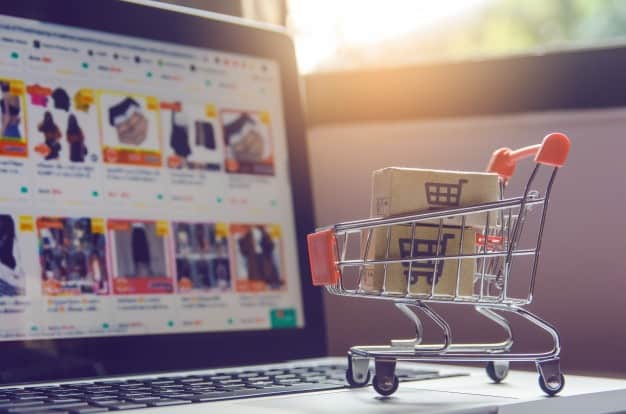 How To Create A Private Label Products And Start Selling On Amazon?
First, you should understand that like any other business Amazon FBA also takes time, patience, a lot of effort, and strategies.
It is not a quick money-making scheme, that will make you rich in no time. This is a real business we are talking about. So get ready to put in real effort to get success.
Step 1: Research And Select Your Private Label Products
Finding your profitable private label product to sell on Amazon is the most important and time-consuming step. You have to start studying the market.
Amazon is the best platform for you to get an idea about what is popular selling products and what products are most in-demand.
The platform keeps a list of its popular selling products to help its customers find the best products. You can use this list as a starting point to select which product categories you want to private label and sell on Amazon.
The next step is to use a product research tool that will give you accurate data to help you choose your profitable private label product. One such tool is Zonbase which has data of more than 20 million Amazon's products, another tool is Jungle Scout.
Characteristics of private label products:
Generic products and products that are purchased with best selling products.
Products that are lightweight.
Products that are easy to handle and are low cost.
Products that rank high and are the best selling on Amazon
Consider products that qualify to advertise using Amazon Pay Per Click.
Choose a durable and non-perishable product.
Common AMAZON Private Label & FBA Product Ideas
Want to know the list of product ideas for Amazon private label, check below:
Apparel and Accessories
Water Bottles
Essential Oils
Party Games
Phone Accessories
Tracking Devices
Reusable Bags
Terrariums
Smart Backpacks
LED Lights
Yoga and Sports Accessories
Rain Ponchos
Keto Snacks
Shaving Equipment
Food Supplements
Detox Products
Vegan Products
Hair Products
Beauty Products
Step 2: Analyze The Competition
You have done your research and shortlisted some products which you are interested in selling. Now is the time to analyze the competition for the shortlisted products to sell on Amazon. Check all the product's performance on Amazon. Here is how you do that:
Note keywords for each selected product.
Analyze the sales and income of your competitors from each keyword, take help from a tool or software.
Check all the reviews and feedback from the customers for all the products.
Use social media to be updated about the current trend going on.
Rank the shortlisted products based on these characteristics: Price, Total number of reviews, Amazon's bestseller ranking, and quality of the product listing.
When you rank the products, you will get your product, and it's time to decide whether you want to sell the product or not. If yes, then it's time for the next step.
Step 3: Find The Right Supplier
Once you have found your perfect product that fits right to all the criteria, you are ready to find the supplier.
But, before that you should know the criteria based on what you can compare and select your supplier:
Cost of the product
Minimum order quantity
Order lead time
Experience and reviews
Variety of product options and Styles
Allow private labeling
These are the criteria that you have to keep in mind. Sometimes suppliers are ready to negotiate over price and minimum order quantity. Develop good communication with them.
Now the question is where to find them? You can find the suppliers in your country going through wholesale shops. But, if you want to find the best cost-effective suppliers, check websites like Alibaba or Aliexpress.
Step 4: Design And Brand Your Products
This step can be done at the start of starting your Amazon business but you can wait up to selecting your supplier.
Start with deciding a name for the business. You have to come up with an idea that is unique. Then the next step is to design your logo and packaging. You can learn yourself or hire freelancers from Upwork to do the job.
Here are some suggestions for you that will help you with designing your brand logo:
Come up with unique designs instead of searching online and following the trend.
Get professional help if you feel stuck.
Use words that can be remembered easily but avoid using too many words.
Make the logo easily readable.
Keep the logo minimalistic, don't overdo it.
Step 5: Create And Optimize Your Product Listing
You got your products and ready to send to Amazon, you need to create a product listing on Amazon. This is where you need to optimize it for Amazon's A9 algorithm so that your products show on Amazon search results.
Write down a list of target keywords for your products and use them wisely on the product's title, images, descriptions.
Keep the title short but descriptive. For better optimization use long-tail keywords in the description.
Step 6: Utilize FBA For Your Benefit
As an Amazon FBA seller, you need not worry about the product's packaging, shipping, and even customer service. Products are fulfilled by Amazon.
You can focus completely on your business and not spending time and resources on the packaging and shipping of the products.
Want to know more about the benefits of Amazon FBA, check below:
Amazon FBA gives you painless logistics and shipping. With more sales, you are going to need more time and human resources. And you do not want to spend all your energy to ship your orders, let Amazon do the job.
Amazon provides world-class 24/7 customer service and with an FBA option, it will do for your customers as well.
With FBA, you can send your products to Amazon's warehouse for storage. There is no minimum to the number of products you can store there.
Amazon offers same-day or two-day shipping of products to customers. With its hundreds of Amazon fulfillment centers all over the world, it provides quick delivery. Amazon also provides free shipping plans for its customers.
Step 7: Start Selling On Amazon
Now that you have set up your business, it's time to start selling on Amazon. To push up the sales make use of Amazon's sponsored ads and giveaways. With sponsored products, customers will see your products and with every sale, it is going to boost your search ranking as well.
All the best for your journey!