Starting an Amazon business has proven to be one of the best ways to earn passively. This is not to say that the business model is only suitable for people who are in need of a side hustle to boost their finances. In fact, a good number of sellers on Amazon take their businesses as full-time jobs. There are several business models available for aspiring Amazon business owners and all of them have the potential to help anyone earn substantially. However, the private label model is one of the most lucrative models. If you have considered selling on Amazon, then you may have considered selling private label products.
If you have, you're not alone. Like you, many aspiring entrepreneurs have toyed with the idea of selling private label products on Amazon but only a few go through with it. This is because the business model is quite complex and may be difficult to understand. Not to worry, in this post, you'll learn all there is to know about selling private label products on Amazon.
What Does Private Label Mean?
Most online business owners sell already branded products. But with the fierce competition on Amazon, it's important to step out of the crowd if you want to make sales. Selling private label products is one way to do this.
Selling private label products on Amazon involves reaching out to manufacturers and selling the products under your brand name. In other words, the products are manufactured by one company and sold by another. Alternatively, you can purchase generic products and remarket them under your own brand and logo. This approach will help you stand out from your competitors.
The best way to succeed and make sales from selling private label products on Amazon is to check out your competitors' products and reviews. See what customers are complaining about, then come up with ways to solve these problems. Next, contact a manufacturer to produce a variation of the item that implements these solutions.
The private label business model can take a considerable amount of time, effort, and research. But in the end, you'll be able to outrank your competitors and make more sales.
Like any other business, do not expect to be successful overnight. You need a strategy, planning, and patience to grow your private label business. Keep reading to know how you can create a strategy to sell private label products on Amazon.
What Is The Difference Between OEM And Private Labeling?
OEM
OEM refers to Original Equipment Manufacturer. It means only a part and equipment is produced by another manufacturer, this will be used and marketed by the original manufacturer.
Suitable For: Brands or Companies that have already established distribution channels.
Key Points:
Not suitable for startups or smaller businesses.
Unique or tailored products.
Full ownership over the product.
Better scalability
Private Labeling
Private labeling as described before is choosing from existing product ideas, then outsourcing the manufacturing process of the entire product and putting your label on them.
Suitable For: Start-ups, small businesses
Key Points:
Lower start-up costs
Shorter turn-around times
MOQs are shorter
Sometimes not easily customizable
What is the Difference Between Branded Products and Private Labels?
Branded products are manufactured and sold by a prominent or well-known brand. Private label products, on the other hand, are generic products that are manufactured by one company and sold by another.
Branded products are sold by well-known brands. As a result, they have their customer's trust whereas private label products are new to the market.
The quality of branded products is high and the overall business cost is high. In contrast, the quality and overall business cost of private label products is relatively low.
Brands invest more money in the promotion of their products compared to private labels.
Pros And Cons Of Selling Private Label Products on Amazon
Pros
You can get a higher profit margin as white label products are generally cheaper.
Private labeling can help you outrank your competitors by making your products unique
You can customize your product according to your customer's demands and needs.
The manufacturer has no rights over the products.
Cons
Sellers often have to depend on the manufacturer for the quality and production of the items.
Creating your own branding, logos, packaging may be expensive.
Sometimes, brand awareness takes time and it may be difficult to see the results of private labeling at first.
Private label brands may struggle to gain customer trust and loyalty.
How To Create Private Label Products And Start Selling On Amazon
First, you should understand that like any other business model, private label business also takes patience, a lot of effort, and strategies. It is not a quick money-making scheme, that will make you rich in no time. This is a real business we are talking about. So get ready to put in real effort if you want to succeed from using this business model.
Step 1: Research And Select Your Private Label Products
Finding a product that has the potential to make you profit is the most important and time-consuming step. First, you'll have to study the market, choose a niche, and do thorough research. Amazon is in the best position to help you uncover the most profitable products. The best sellers list is a guaranteed resource that should guide your choice of product. The platform keeps a list of its hottest products to help new and existing sellers to find the bestselling items. You can use this list as a starting point to select which product categories you want to private label and sell on Amazon.
Next, use a product research tool that will give you access to accurate data. This way, you can choose your narrow down your options and settle for the most profitable one. One of these tools is Zonbase which has data of more than 20 million Amazon's products, another tool is Jungle Scout.
Characteristics of private label products:
Generic products and products that are purchased with best-selling products.
Products that are small and lightweight.
Easy to handle, low-cost items.
High ranking bestsellers
Consider products that qualify for PPC advertising
Choose a durable and non-perishable product.
Common Private Label & FBA Product Ideas
There are so many product categories on Amazon and it may be tough to pick out one. However, here's a list of the most profitable product categories for you to choose from. To narrow your options from this list, consider using ZonBase: the best Amazon software for product research.
Apparel and Accessories
Water Bottles
Essential Oils
Party Games
Phone Accessories
Tracking Devices
Reusable Bags
Terrariums
Smart Backpacks
LED Lights
Yoga and Sports Accessories
Rain Ponchos
Keto Snacks
Shaving Equipment
Food Supplements
Detox Products
Vegan Products
Hair Products
Beauty Products
Step 2: Analyze The Competition
Once you have done your research and shortlisted some products, the next step is to analyze the competition for these items. To do this, check the performance of each item on Amazon. Here's how to go about it:
Note keywords for each selected product.
Analyze the sales and income of your competitors from each keyword, take help from a tool or software.
Check all the reviews and feedback from the customers for all the products.
Use social media to stay updated on the current trend going on.
Next, rank the shortlisted products based on these characteristics: Price, Total number of reviews, Amazon's bestseller ranking, and quality of the product listing.
After ranking, you will be able to choose one and decide whether you want to sell it or not.
Step 3: Find The Right Supplier
Once you have found a perfect product that ticks all the boxes, the next thing is to find a genuine supplier. But, before that, you should establish criteria to help you compare and choose a supplier. The following are a few things to take note of:
Cost of the product
Minimum order quantity
Order lead time
Experience and reviews
Variety of product options and Styles
Allow private labeling
Sometimes suppliers are ready to negotiate over price and minimum order quantity, so you should develop a good relationship with them.
Now the question is where to find them? You can find the suppliers in your country going through wholesale shops. But, if you want to find the best cost-effective suppliers, check websites like Alibaba or Aliexpress.
Step 4: Design And Brand Your Products
You can execute this step at the beginning of your business. But if you want, you can also wait till you have contacted a supplier.
First, start with deciding a name for the business. You have to come up with an idea that is unique. Next, design your logo and packaging. You can learn yourself or hire freelancers from Upwork to do the job.
Here are some suggestions for you that will help you with designing your brand logo:
Come up with unique designs instead of searching online and following the trend.
Get professional help if you feel stuck.
Use words that can be remembered easily but avoid using too many words.
Make the logo easily readable.
Keep the logo minimalistic, don't overdo it.
Step 5: Create And Optimize Your Product Listing
After choosing a product and getting your packaging done, the next step is to create your product listings. Creating product listings is not so complicated, but it can also not be executed based on guesswork. To optimize your listings for visibility, you will have to include keywords and several other elements. Without well-optimized listings, it is almost impossible to show up on page one of search results. If you do not show up on page one, it may be tough to expand your reach and gain customer trust.
To create and optimize your listings, first, write down a list of target keywords for your products and use them wisely in your titles and descriptions. Also, keep the title short but descriptive. For better optimization use long-tail keywords in the description.
Step 6: Utilize FBA For Your Benefit
As an Amazon FBA seller, you need not worry about the product's packaging, shipping, and even customer service. Amazon will handle fulfillment, customer service, returns, and refunds on your behalf. With FBA, you can focus on other aspects of your business instead of wasting time and resources on shipping and packaging. Amazon FBA provides a number of benefits, a few of which are listed below:
Seamless logistics and order fulfillment. With more sales, you are going to need more time and human resources. If you do not want to spend all your energy to ship your orders, let Amazon do the job.
World-class 24/7 customer service.
Easy way to save cost on storage. There is no minimum to the number of products you can store there.
Amazon offers same-day or two-day shipping of products to customers. With its hundreds of Amazon fulfillment centers all over the world, it provides quick delivery.
Now that you understand how selling private label products on Amazon works, you can go ahead and set up your business. To boost your sales, make use of Amazon's sponsored ads and giveaways. With sponsored products, customers will see your products and with every sale, it is going to boost your search ranking as well.
The information contained in this post is not all there is to this business model. There is a lot more you should know if you want to scale an Amazon business, however, all this cannot be covered in a single post. As a result, we have split this post into two parts. To learn more about selling private label products on Amazon, check out the second part here.
All the best for your journey!
[/et_pb_text][/et_pb_column][/et_pb_row]
[/et_pb_section]
Are You Ready
to Unlock the
Door to Lifelong
Financial Confidence?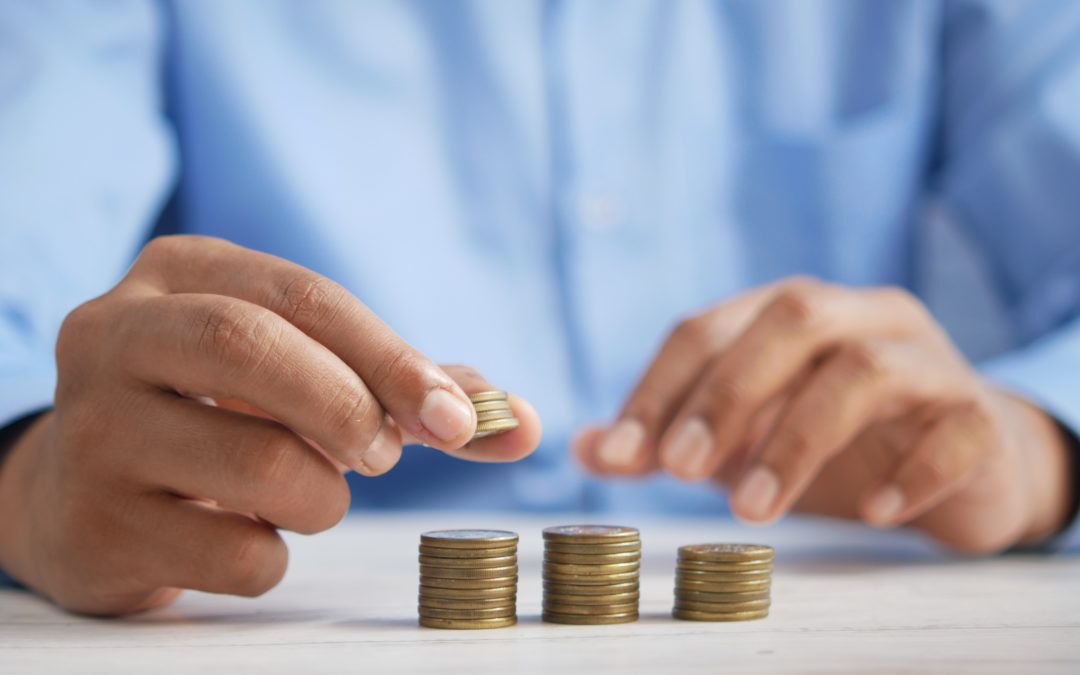 Financing a growing business is not an easy task, especially because as the business grows, the financial investment tends to...
read more