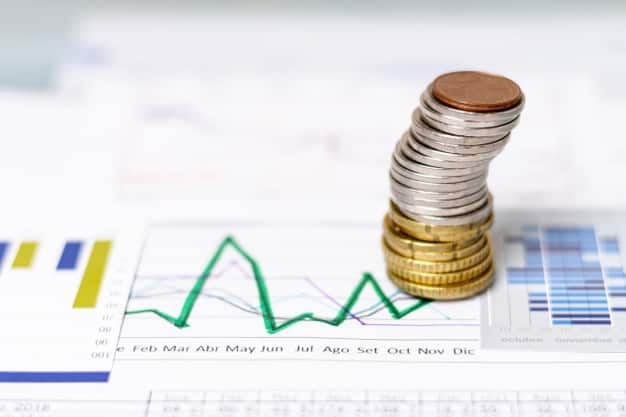 Yes, it's that time of the year again. Another new year and another set of questions. How to start a successful online business? How to earn additional income. What is the best online opportunity?
We hear a lot about starting an Amazon business. Is it too late to start Amazon FBA? Is Amazon FBA gonna be profitable in 2020, is it too saturated, is it still worth it?
Let's start with some facts. By 2021, Amazon is going to rule 50% of the world's eCommerce market. With this, more and more Amazon sellers are going to join the journey.
Another question that might pop up in your head – Why Amazon? Well, Amazon is a company that focuses more on customer service. With same-day or two-day product shipping. They have built trust with their customers for more than two decades.
Amazon has become the world's largest online retailer and is presenting new ways to make a living for anyone who wants to sell on Amazon FBA.
So, yes Amazon FBA is and will be profitable in 2020 and coming years. But, the only difference will be a different strategy we, Amazon sellers, will have to use in order to be profitable in the amazon market and beat the competition. Strategies that worked in the past helping Amazon sellers to share in profits don't necessarily work today.
The best sellers today sell products in high demand but less competition and combine it with real marketing outside of Amazon.
The stronger you will enter Amazon with your product and strategy, the better you will do there. Amazon has a great customer base which is increasing each year, so all you have to do is present them with a product that they actually want and need.
Selling On Amazon FBA 2020
Some of you might want to know what is Amazon FBA? FBA is short for Fulfillment by Amazon. Amazon enables third-party sellers to sell their products on Amazon by simply using the Amazon platform as a marketplace. Product's packaging, shipping, returns, customer service all are taken care of by Amazon.
With Amazon FBA you have to pay for Amazon inventory, and orders that are fulfilled by Amazon. For a small fee paid for each unit sold, you can spend time watching Netflix on the bed or traveling with your friends rather than spending time on packing and shipping people's orders.
Selling on Amazon FBA is scalable. You can start small and with time you can go big.
How Does Fulfillment By Amazon Work?
You start by sending your products that you are selling, to Amazon.
The products will be stored in Amazon warehouses.
Every time a purchase is done, the Amazon team will pick, pack and ship the products for you.
Amazon will also handle returns, refunds and provide customer support on behalf of you.
Basics Of Selling On Amazon
Product Research– You have to start by finding a product that has high demand and low competition on Amazon.
Find a Source- a manufacturing company that can source your product.
Product Listing- You list your products on Amazon. Optimize the product's title and description with the right keywords.
Launch and Promote- The final step is to launch and market your product.
Don't Get Stuck
We all start with learning. You can do research and learn by watching YouTube videos on how to start selling on Amazon FBA. Or, you can shorten the learning curve, and enroll in mentorship programs by successful Amazon sellers.
When you feel like you have done enough learning, it's time to gain some experience and actually start doing it.
Finding the right product is a game. You win the game if you have the products that are gonna give you profits. But, you can't go on forever product hunting.
Consider Timing
Allocate time for every step. On learning, doing research, finding the right product, searching for a manufacturer, etc. By sticking to the time frame, you will not waste time and you will not get stuck on just one step.
Sign Up As An Amazon Seller
Creating a seller account on Amazon is simple. You can complete the whole process in just 20 minutes. If you need help you can just google it, there are plenty of articles to guide you.
Find A Supplier
After finding the right product, the next important step is to find a manufacturer. To be frank, finding a supplier is easier than you think. Choose a supplier that has experience in manufacturing your product. Once you find your supplier and have an agreement with them, order a sample product. You can test yourself the quality of the product before finalizing everything.
Making Sure Your Products Are Seen 
With the right marketing in hand, your products will reach its potential customers. Do the branding of your product right to make it stand unique. Create a great product listing and optimize it with keywords.
Market your business on social media, on your blog, sending emails to your list, create PPC campaigns, etc.
You are here and that proves you are ready to start your entrepreneur journey online, build a successful business and change your life.
There are so many reasons why you should jump on board with Amazon FBA right now.
Amazon is the most visited eCommerce store in the U.S. Selling on Amazon FBA you are getting a large number of potential customers. The number of active customers in Amazon is 310 million, so you have 310 million reasons to get started on Amazon.
When you are starting a new business you need to have some budget upfront. Some businesses take hundreds of thousands of dollars to start with. But, with Amazon FBA business you can start with very little cash.
Amazon has built two decades of trust among its users and people love to shop from it. It has gained more reputation compared to other online stores like eBay.
The best advantage that you get is that you have to work less with Amazon FBA. The Fulfilment by Amazon program will do the product's packing and shipping on behalf of you.
If you have new products to sell, then Amazon is a great place to test the market. You do not have to spend a huge budget and your product will reach a wide audience.
As you can see there are so many good reasons for you to start selling on Amazon now. The best way to find out if Amazon is for you or not is by starting selling a few products.