Amazon is a renowned platform for both shoppers and sellers. When you decide to start selling on Amazon, you become a part of the home to all kinds of sellers, from artisan vendors who are famous for their handcrafted goods to big eCommerce businesses. They all sell on this platform for a reason: to get in touch with hundreds of millions of customers who shop on Amazon every day.
Here are some interesting facts about this amazing marketplace:
Third-party sellers were allowed to join Amazon back in 1999. Since then, they have grown to account for approximately 58% of Amazon sales.
Third-party sales are growing at a faster pace on Amazon, accounting for a 52% rise a year (compared to first-party sales of Amazon, which is 25%).
Around 74% of sellers on Amazon earn more than $1,000 per month, and 39% earn more than $10,000 a month.
To cope with the continuously rising demands of sellers, Amazon has rolled out its FBA services. Sellers can leverage the customer base and the robust distribution network of the platform to realize their business dreams. Amazon's FBA program is the most popular choice of retailers.
Let's have a more in-depth insight into Amazon's FBA program before getting started with the journey of selling products on Amazon.
What is the Amazon FBA Program?
FBA refers to "Fulfillment by Amazon", which means that Amazon will handle your products – from storing the products in the Amazon inventory and fulfilling the orders to offering customer service. You have to create a seller account on Amazon to use the Amazon FBA service. It's crucial to understand that you set your business up by complying with the guidelines provided on the website.
After that, you should create the product listings and integrate the data of inventory into Amazon's platform. Arrange the products that need to be delivered, and send them into Amazon's warehouse. Thus, when the customers place orders, those will be fulfilled by Amazon FBA. All the necessary information about shipping and tracking will be sent to the customers. Additionally, both sellers and customers can reap the benefits of 24/7 customer service.
You don't have to stress your brain about the processes attached to inventory, get the products packed, and timely ship the orders to the customers.
[sc name="amazon-fba-course" ][/sc]
Can starting an online business be more hassle-free?
The robust model of Amazon support allows the sellers to scale their businesses globally. Apart from this, if you are an Amazon FBA seller, you can avail the option of having free shipping on orders that accounts for more than $25 for books and $49 for all other products.
Besides these, you can also qualify for Amazon's Prime Program that offers unlimited free one-day shipping or two-day shipping service. The fees of Amazon FBA fulfillment centers are cost-effective compared to the other programs offered by the same platform.
Do you want to know what more Amazon FBA has for you? You can sell on other e-commerce platforms as well with the Amazon FBA program.
How Much Money Should You Have In-hand to Start Selling On Amazon?
The amount of money someone needs to start selling items on Amazon depends on many factors, like from where you are sourcing your products and under which program you have decided to sell. You can purchase the inventory from different sources to run your business.
Retail Stores: You can buy items from online/local retail stores and resell them to customers on Amazon. It is also known as online arbitrage.
Wholesale Suppliers: You can directly buy items from wholesalers and offer lower prices to the customers to close more deals in bulk amounts.
Private Label Manufacturers: Sellers who want to sell products under their brand names can modify and customize the products with the logo to sell on any platform (including Amazon).
If you have a small amount of money to invest (less than $500), you should go for retail arbitrage. Start with an individual account and upgrade it to a Pro account. Devise ways to increase your sales and find profitable products to elevate your overall earnings.
Step-by-step Guide to Start An Amazon FBA Business
We have curated a thorough guide that contains all vital steps to start selling on Amazon as a beginner. Let's get started!
Create a Business Plan
You have to have a full-fledged plan to start an Amazon FBA business to ensure that everything is on the right track. An effective business plan should clearly state the business mission, products, services, market analysis, marketing and sales, financial strategy, etc.
Before stepping into an Amazon business, there are a lot of things that you need to know. Start by researching the market, checking the market trends, learn about your competitors, figure out the product niche, and decide on your budget to spend on product sourcing, promotion, and marketing. Try to build a rough plan for all your business activities.
Find Your Niche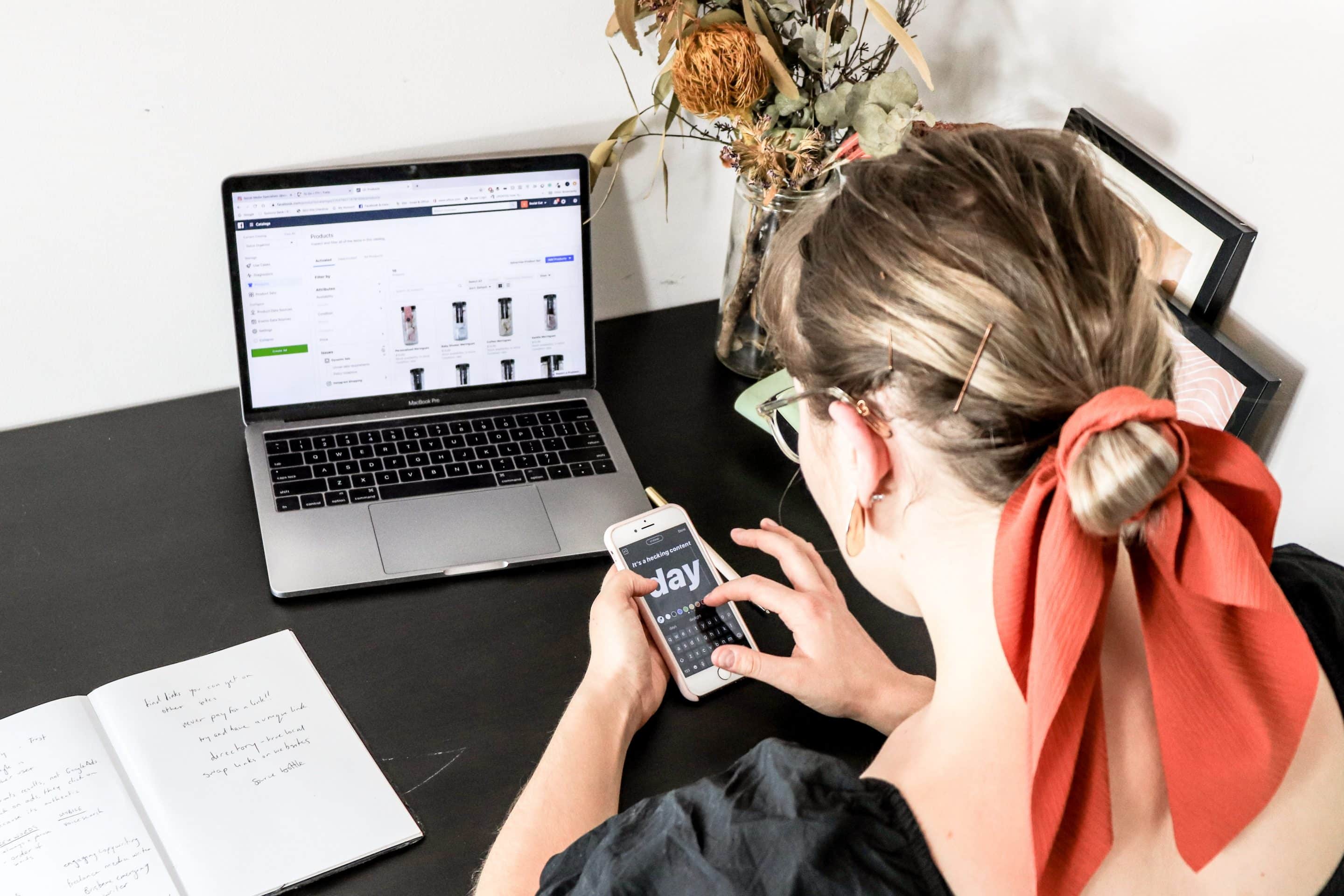 The fundamental factor in running a successful business on Amazon is to find a profitable niche. You need to do rigorous and thorough market research and hunt for a relevant, competitive, and trendy product to cater to your customers' needs and interests.
Setting up an online business isn't something that can be done overnight. The prerequisites of starting an Amazon FBA business play a pivotal role in the overall success of your business. Get to know the product trends, analyze the emotional impact, visibility, practical value, and recognition. You should avoid involving fragile and seasonal products.
Start Market Research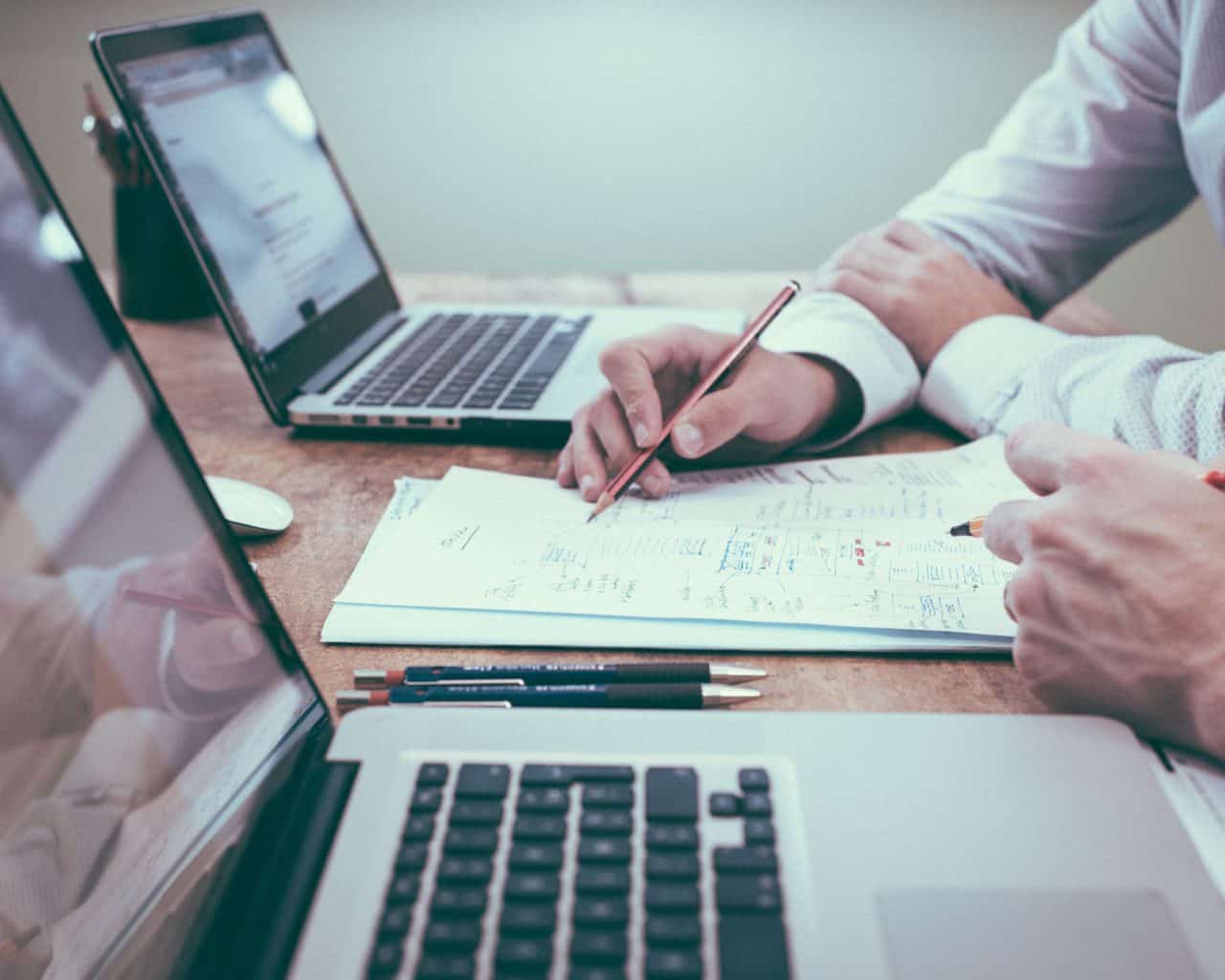 After determining the product niche you want to target, the next step is to verify it with the market research. It is essential to keep track of competitors' sales to gain insight into their product's performance. Besides, tracking the performance of your to-be competitors will give you a realistic view of the market segment and niche.
Another great yet most overlooked idea is communicating with several suppliers and customers to know about their views and sentiments for the products. You can either use the technique of interviewing the person of interest or use a survey.
If the sales numbers are consistent in the market, you can take your business plan to the next step.
Identify Product Suppliers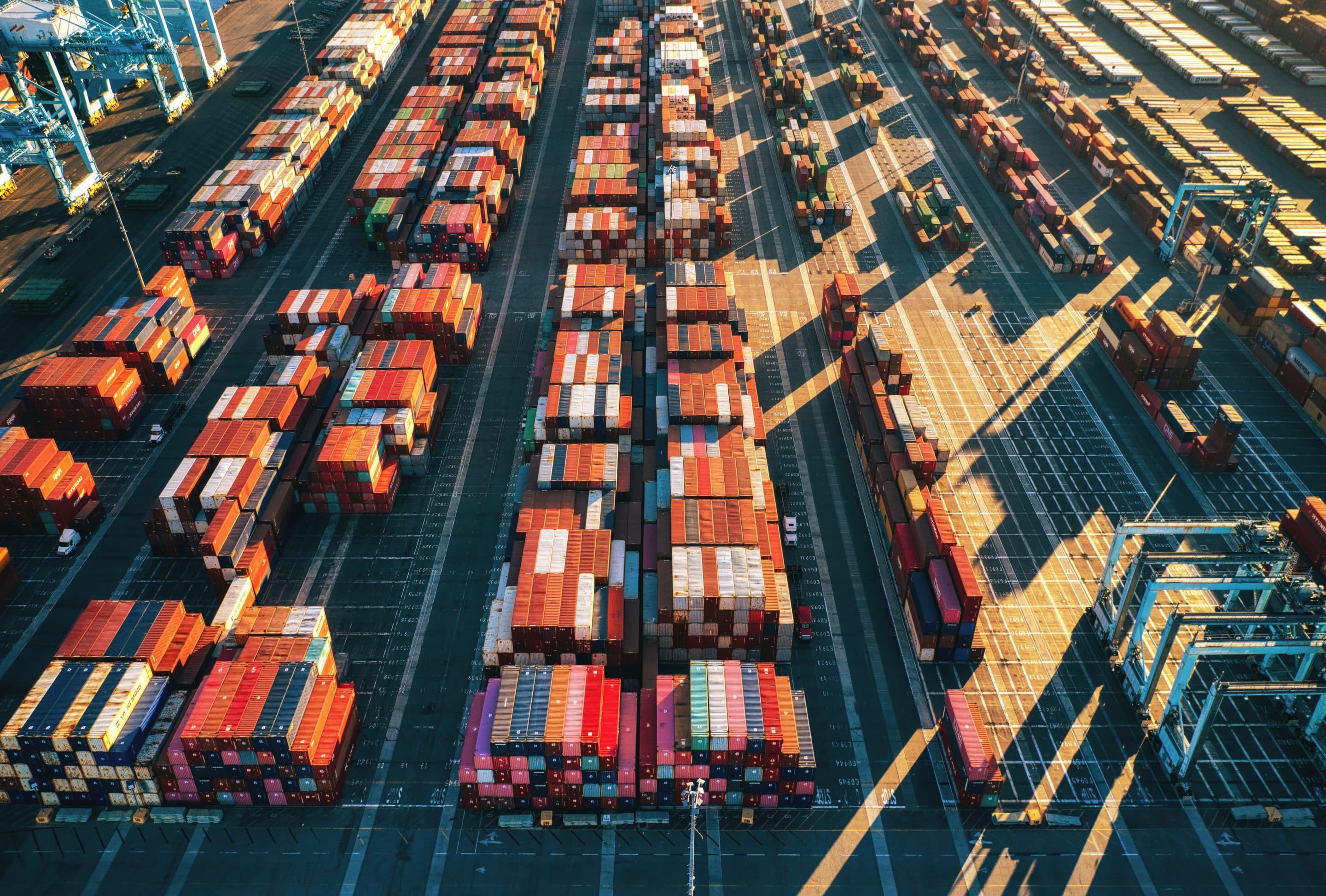 The next step is to find product suppliers. You can use a lot of different ways to find the supplier's information. For instance, most Amazon sellers use Alibaba and other B2B platforms to get the products at affordable rates. Getting contact info along with additional background details like feedback from their previous clients is a plus.
Besides, you can also use Google to search for relevant suppliers. You can visit various suppliers in your town who deal with industry distribution. Make phone calls, send emails, and visit suppliers in person. Identify the best suppliers to sell your products on Amazon who will give you good quality products at a reasonable price.
Get to know about the price, sample products, minimum order quantity, product quality, the order limit, suppliers' production capacity, shipping charges, etc.
Figure out the payment terms and payment options for your quote. Narrow down the options and choose the best one based on your unique requirements.
Don't forget to order samples to see the product quality. Appoint professional quality inspectors or check the products by yourself before choosing a supplier.
Place Orders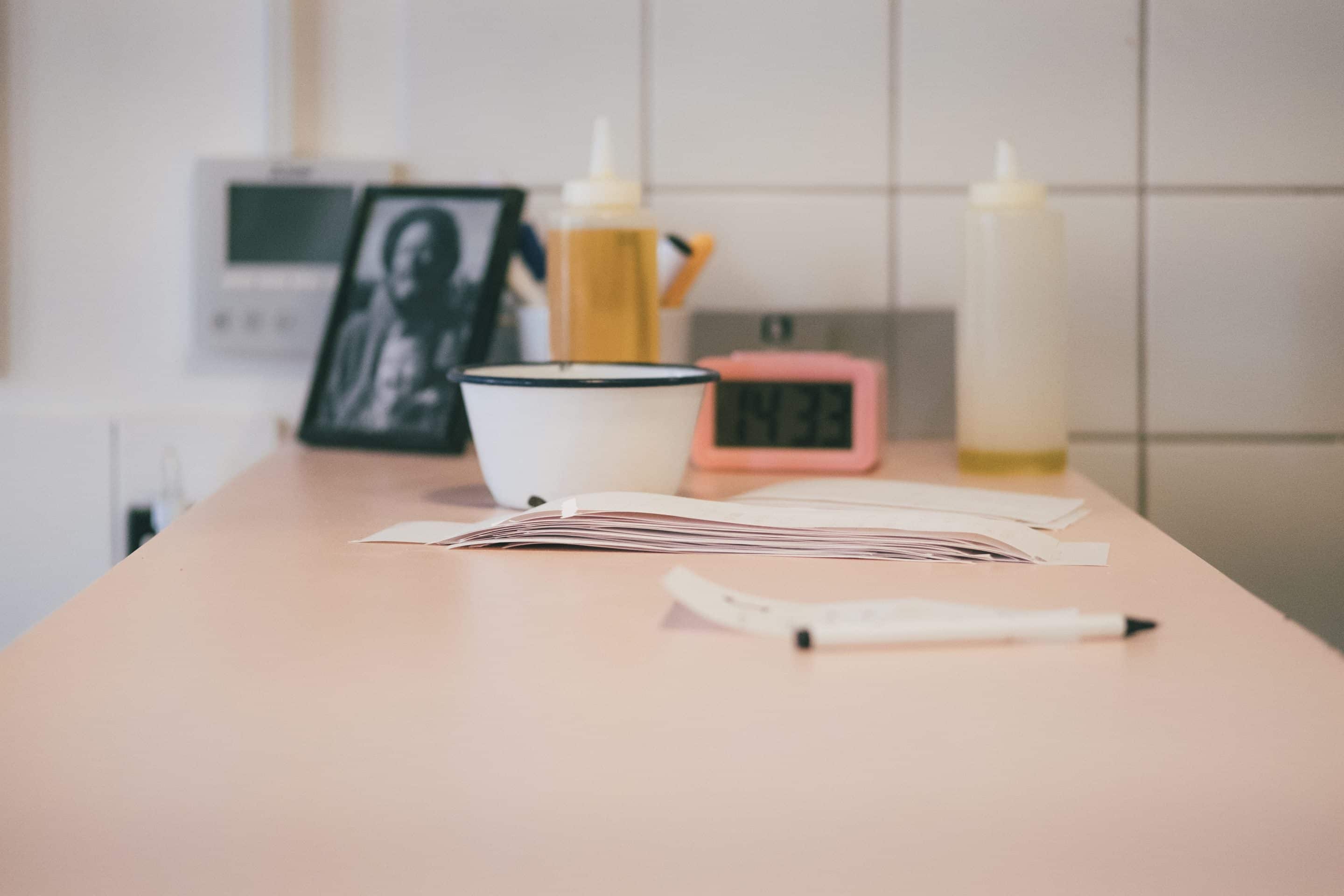 Once you have shortlisted the supplier, the next step is to place an order.
The first order should not be a huge one. Start with placing a small order and use it to test the demand and market. Try to get positive feedback from potential customers. Testing like this can bring more benefits as you will have some genuine feedback to show your prospects how your product is doing.
Don't lose contact with the supplier during this period to avoid misunderstandings and get updates about product manufacturing. It is better to keep critical specifications and requirements in black and white format. Be quick and timely with any revisions if needed.
You should have the product inspection process sorted out before placing the order. Try to inspect the processes in the product line, the raw material being used, and the finished products.
Create Your Amazon Account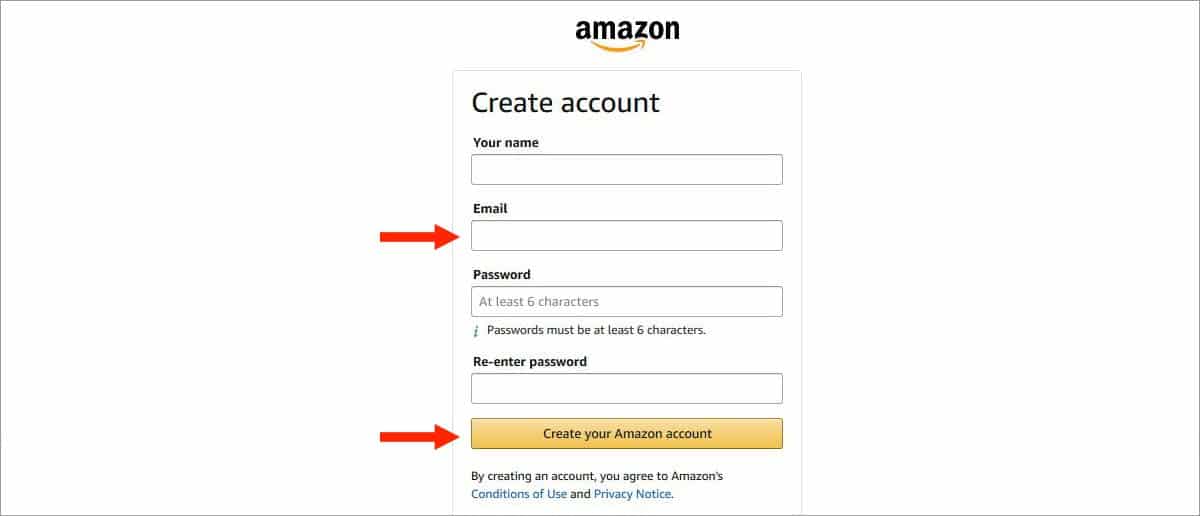 Now that you have placed the order for the products after going through the inspection phase, you should create an Amazon seller account if you don't have one already. You have to register for an Amazon seller account in the first place.
Before registering as a seller with Amazon, you should know that there are two types of seller accounts available: individual seller and professional seller. Individual seller accounts cost $0 per month, and you will have to pay $1 whenever you sell an item through Amazon. However, the professional account comes with more benefits and features and accounts for $39.99 a month. The choice is yours.
Create Product Listing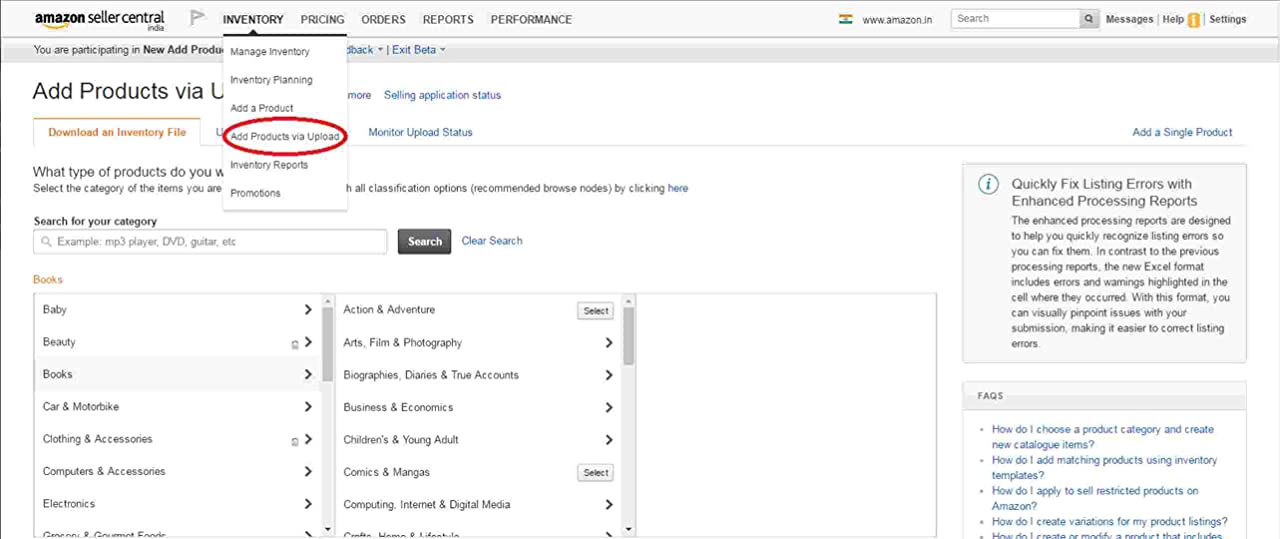 To add the items on Amazon, you have to create full-fledged product listings. The process of creating listings includes many parts. You have to include high-resolution and clear images that highlight the features of the items from a perfect angle. Don't forget to double-check that the products you are using are "Prime Eligible" and enjoy the options for free shipping as per Amazon's instructions.
If you are not dealing with many items, you can try listing them manually. In case you are dealing with multiple items, you can upload a spreadsheet with the details of each item. Try to provide valuable and unique information about your products to make the listings appealing and thorough.
Manage Your Inventory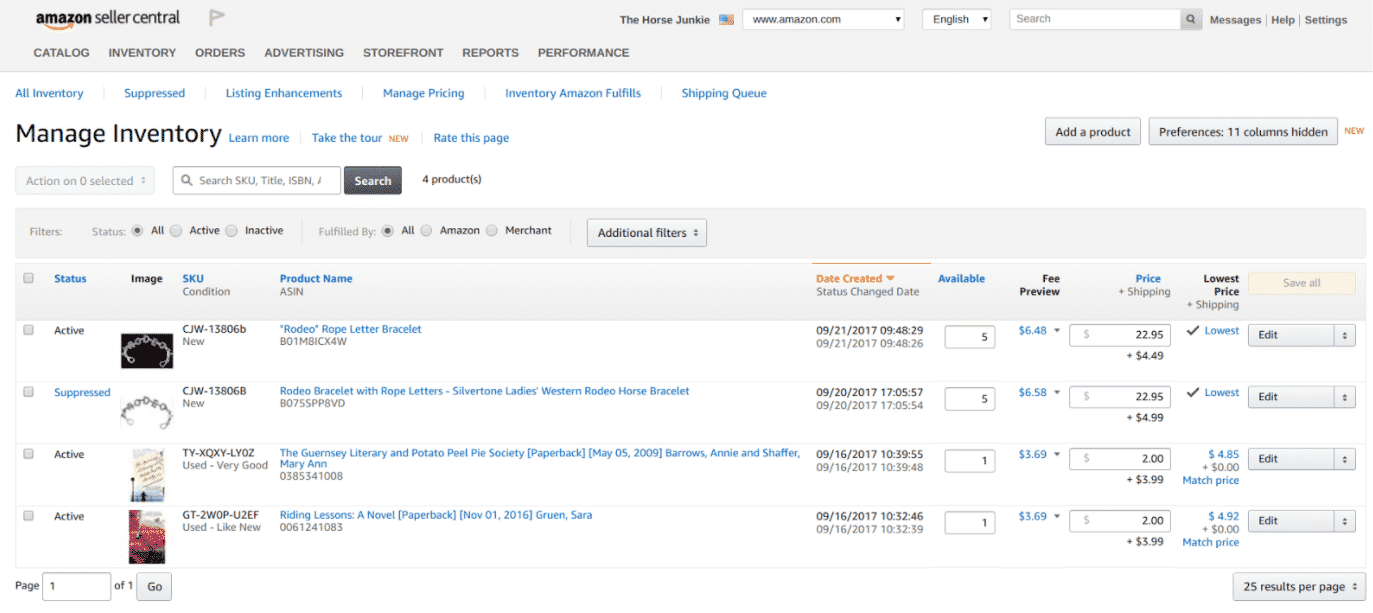 Managing inventory is a task itself, and Amazon sellers have to pay special attention to this. Inventory levels are acutely important. Thus, you should try to manage and replenish the inventory correctly. You should keep a check on the number of items left as it is imperative for sellers to ensure that they have enough items to sell. The available product inventory level should be sufficient to meet the demands of the customers.
The inventory level will start dropping automatically when more and more consumers will place orders. Be proactive in updating the inventory level regularly to show the items' availability on the products listing page. Using an advanced and reliable system to integrate the sales and inventory data can be handier.
If you see that the list of items will run out of stock, you should immediately place the orders well before replenishing the inventory level.
Run a Promotion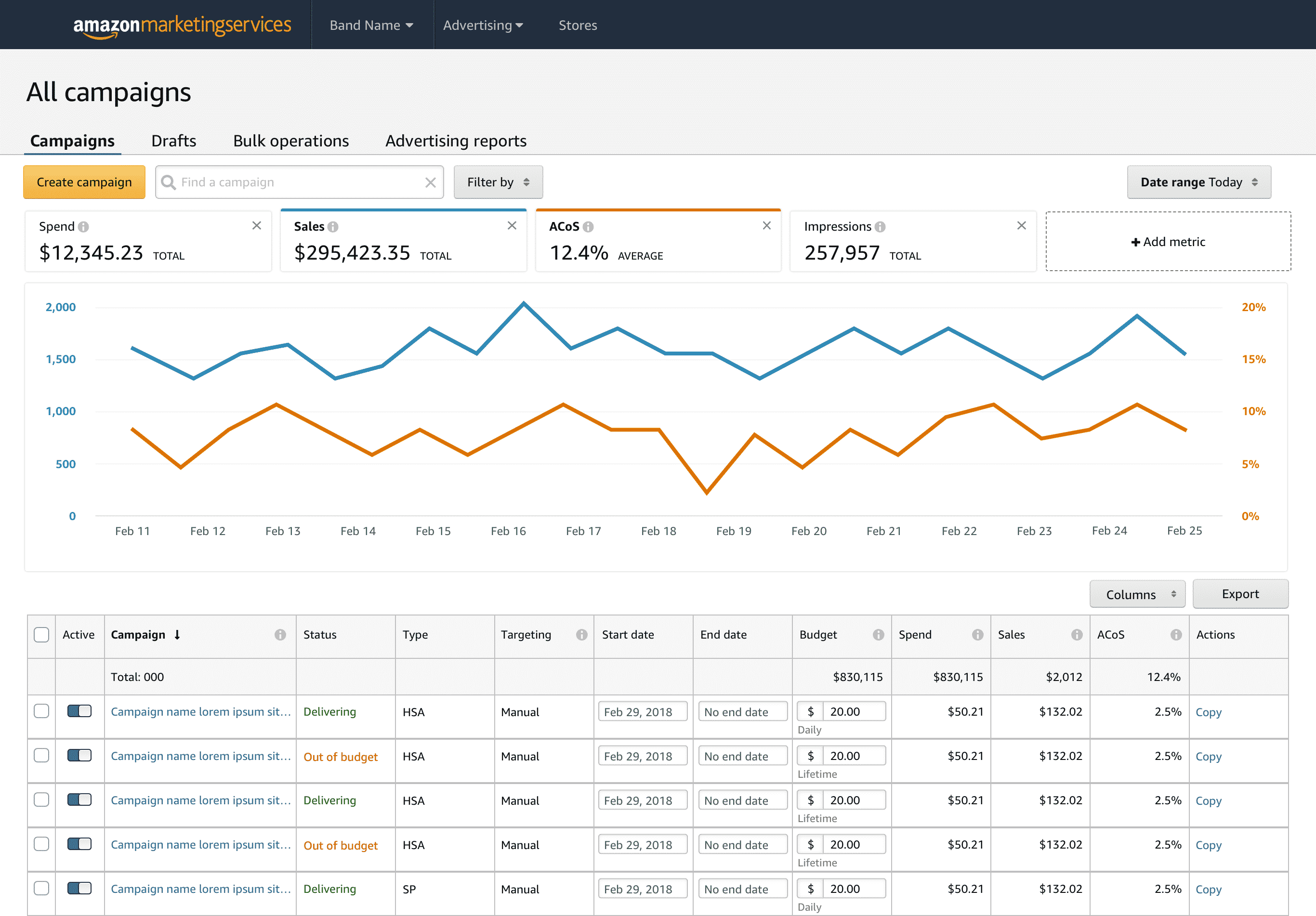 The dream of every shopper is to save money. You can run a campaign to buy one get one, money-off promotions, and free shipping offers. You can also send digital coupons with an offer of getting a dollar amount or some percentage off on a purchase. Besides, you can also have a look at the market leaders' promotions that appeal to the customers and create one for your items as well. Gain's laundry detergent listing offers a coupon for $2 off that appears just underneath the product's price.
Try to Get More Customer Reviews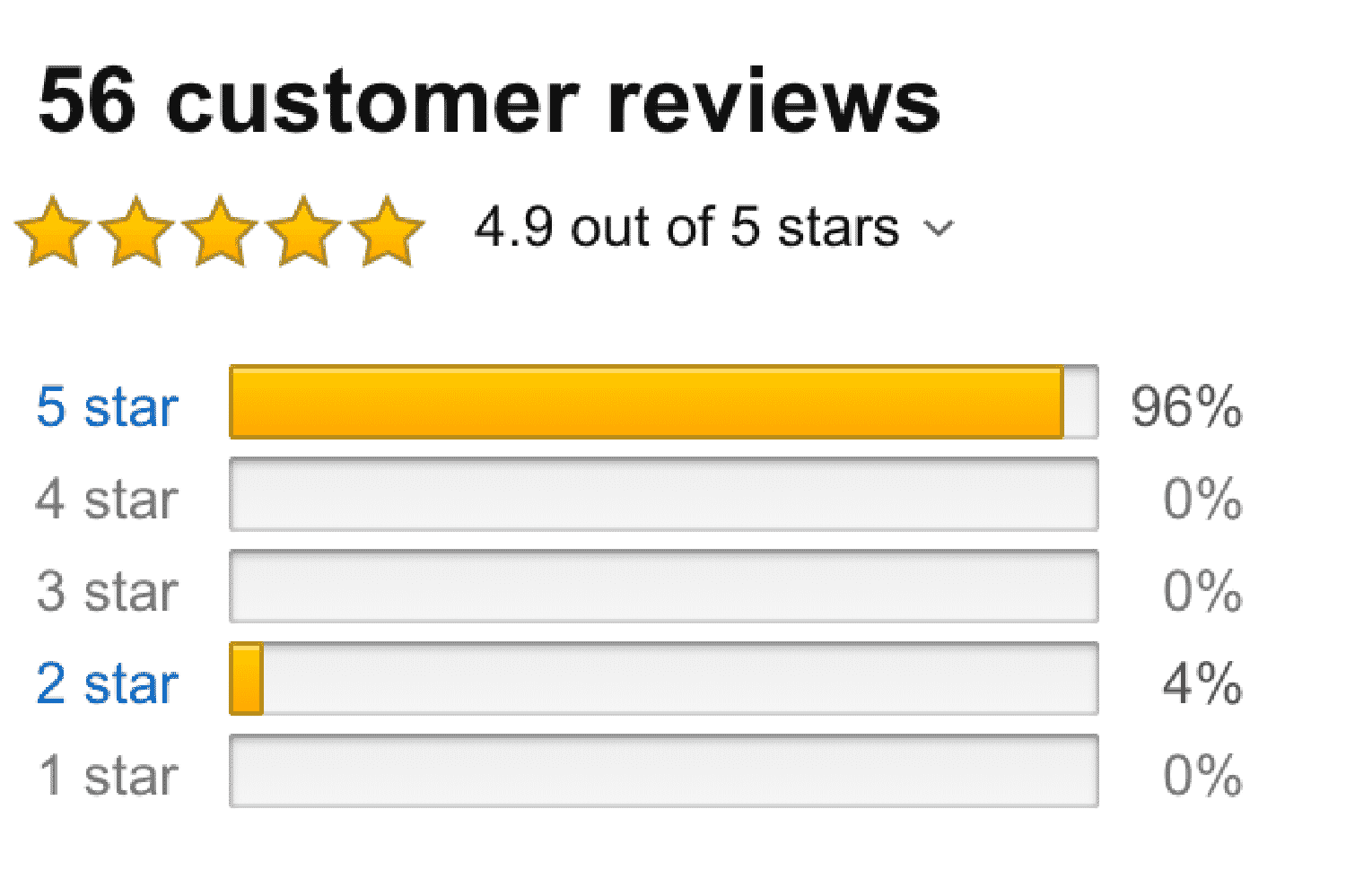 As you know, potential customers are more likely to refer to feedback left by a previous buyer who has used the item. Thus, Amazon's customer reviews play a pivotal role in your business's overall success. These reviews can improve your credibility among new clients.
These testimonials serve as social proof that your business offers top-notch products. Consequently, you should follow up on the experience of the shoppers so that they leave their feedback.
You can either opt for crafting an email and sending it to the customers to get their comments or asking them at the time of purchasing to come back and leave their reviews about your products and services. More positive feedback from customers will boost your sales and profitability.
Additionally, you can build social media accounts to get customer feedback over there. By doing so, you can also improve the overall user engagement on a social media platform as well.
Optimize Product Listings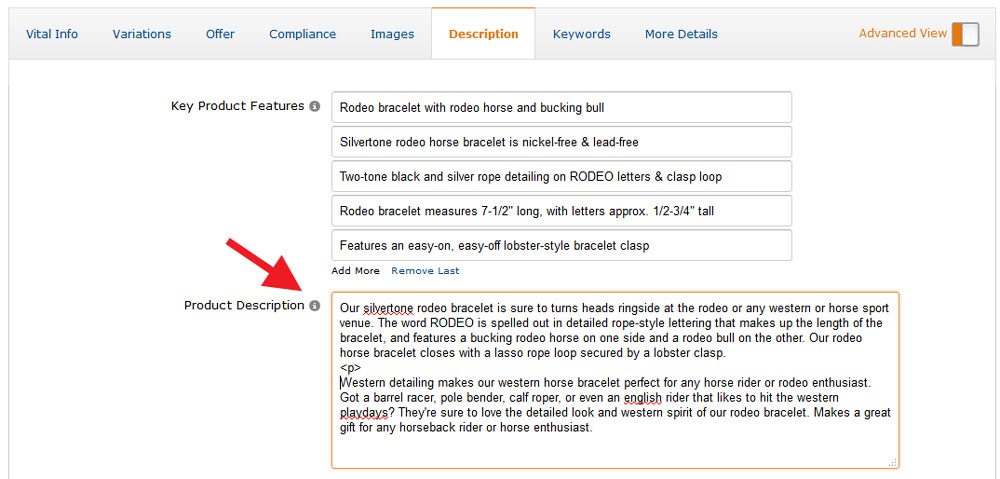 You shouldn't forget about the product listings after creating them. Instead, optimize the product listings after monitoring the sales performance and knowing the scale of your business within the market to increase the traffic and boost overall sales.
For Amazon sellers, optimization shouldn't be a one-time phenomenon; rather it should be a continuous process.
First thing first. Start with keyword research and hunt for relevant keywords. Insert them into the content wisely. The product titles, descriptions, features, etc., should include the target keywords. Leverage the Amazon algorithms to make it work in favor of your business.
The visibility and sales of a product are largely determined by the relevancy of the keywords of your products. There are a lot of keyword researching tools that can come into play at this step. You can use online software like Zonbase to identify the keywords that are relevant to your products.
[sc name="zonbase" ][/sc]
Images are also equally important. As you are allowed to use 5-7 images of the products captured from different angles to display your products' size, design, and features, this is where you can outshine your counterparts. Try to make the images as appealing and clear as possible.
Always display the most important information about the product features to answer the questions of the majority of the consumers. Put yourself into the customers' shoes, including the guarantee and warranty of the offerings, and show the value of your products in a captivating way.
Using persuasive language and a conversational tone to tell the story in the description can be a game-changer. Try to build shorter and simpler sentences to improve readability. Make sure that everyone can understand the vocabulary easily. Use Call-to-Action phrases and words to increase conversions and boost sales.
Use the Amazon Brand Registry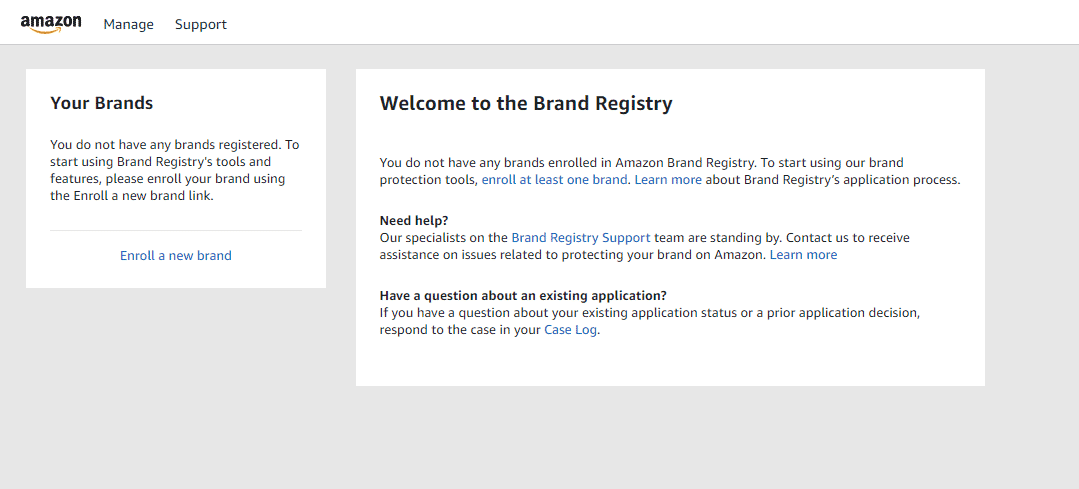 If you plan to sell your products under a registered trademark, you should use Amazon Brand Registry to establish your brand. You will get ultimate help in establishing, growing, and protecting the business. Features of Amazon Brand Registry include branded product pages, rich media, additional advertising options, and much more.
You can quickly build and protect your brand with the help of different tools specifically designed to help Private Label Sellers. Use A+ content to showcase your product features and brand story through rich text and images on the detail page to drive more conversions and sales.
Final Thoughts
Though Amazon is the most convenient and quickest way to get an online store up and running, it's still a tough job to start as a beginner. Amazon has a built-in audience that you can attract to your products. You will also get to use various tools to optimize the brand and products as a beginner seller. The detailed guide and tips mentioned above will help you figure out the process of your business.
And if you have already stepped into this amazing marketplace, then you can incorporate any point to your business to drive more sales. The outlook for selling items on Amazon is promising. So, what's holding you back from giving it a try?