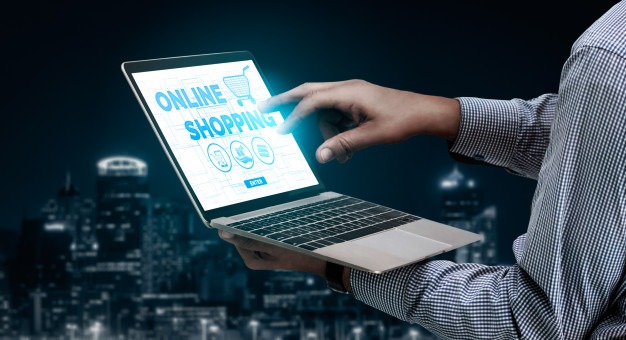 The internet has radically altered the way consumers shop and purchase products. Many physical stores have struggled in recent years as e-commerce businesses have become more sophisticated and accessible. The obvious examples like 
Amazon
 have managed to grow exponentially, but there are also countless smaller e-commerce properties making profits across a variety of niches.The ease of setting up your own e-commerce store means new entrepreneurs can get started quickly. One of the biggest challenges, though, is converting browsers to buyers. Most stores suffer from a high cart abandonment rate, with a huge number of people not making the final step in the sales process. One of the best ways to overcome this problem is to implement an 
email marketing strategy
 based around abandoned carts. The following steps won't turn every abandoned cart into a sale, but it can make a big difference to your overall sales figures.
Set Up Your Email Service
The benefit of using a professional email service is that you can set up automated emails for abandoned carts. Quality services will let you trigger emails based on the actions a user takes. Some 
e-commerce products
 like 
Shopify
 let you manually send messages, but this will be time-consuming for any store getting consistent traffic. Most businesses keep their email service provider for an extended period of time, so look for one that will meet all your needs over the long term.
Collect Emails
In order to message people, you will need to collect emails first. You can use an opt-in form for users when they first enter your site. There is also the option of asking people to set up an account before they reach the checkout page. Results will vary depending on your site and any incentive you can create for signing up, so test different options and see what works.
Create an Automated Email
A quality email won't be able to save every sale, but it should make a difference to some people who were wavering. First, try to understand why visitors had objections to making a purchase.There is a hesitation experienced in every niche, but speaking to people and running surveys can reveal a more detailed answer. You can then structure your email to answer the objection, increasing the likelihood of a sale. There is also the potential to create a short sequence of emails that hit on a number of points discovered in your research.
Encourage Reviews And Testimonials
Many stores have regular updates, but don't make the most of them. Rather than simply listing new items, you could try to build an event based on their release. You could have a weekly release of a new product, so customers know to always check back at a certain time. This method will help build anticipation among buyers, ensuring they pay regular attention to your store.
Test Results
As with most aspects of marketing, you can get better results when you track and test the important elements of the process. Factors like the email title, body copy, opt-in form, and checkout page can be tested to ensure they are highly optimized. When you have optimized the important elements, you can leave the process to run in an automated fashion.
Offer A Bonus
While a simple email might be enough to encourage some people to return to the checkout page, others might need additional incentives. One method that typically works well is to give a discount code, helping to overcome some objections with a good deal. It can be effective to set a time limit for the code, ensuring consumers are motivated to take immediate action. A bonus of this kind should be tested, but you will usually find a bump in conversions.It is always important to drive traffic to your store, looking for new leads who may become customers. However, you can already make improvements with the traffic you currently have. Cart abandonment is one of the biggest issues an e-commerce store will deal with, leading to as many as 80 percent of visitors leaving without making a purchase. It might only take a small decrease in the abandonment rate to completely change the fortunes of your store, allowing greater opportunity for growth. By using email marketing to bring visitors back to your site, cart abandonment becomes one less issue for your business to worry about.