Step By Step Guide To Amazon SEO And Cracking The A9 Algorithm
From Part -1
From Part-2
How can sellers improve their Amazon SEO?
Improving your Amazon SEO is not a one time process but it should be continuous. Just like Google, Amazon also keeps updating and changing its algorithm. Here are some steps that will get you started with improving your Amazon SEO.
Competitor Analysis
Just like any other eCommerce business, for Amazon FBA also you will need to always keep an eye on your competition. When you are searching to find your profitable product, you should also find out what are the best selling items on Amazon. What other sellers are selling and making a good profit.
How do you find it? With the use of software like Zonbase, you can find what products are doing well and how many sales it is making and competitor analysis.
After you have found your products and started selling on Amazon FBA, then you need to always analyze your competition. Keep reviewing their products, customer reviews, what are they doing, how are they improving their products. You should also check how often they are updating their product listing and what keywords they are using.
Understand your Buyer
Understanding and defining your buyer personas is a very crucial step. If you do not understand who your customer is, what they want, you are not going to be successful. This is the step where even big businesses make mistakes.
If you have decided what products you are going to sell on Amazon, learn who is going to buy the product. What is their age, gender, location, what is their behavior, etc? The more you learn about your buyer the more you will understand their needs, problems.
In this way, you will optimize your product listing better, improve your products for your buyer. Understanding your buyer personas and taking steps to improve things accordingly will definitely push your sales. The more sales you get, the higher your product ranking will be on Amazon.
Keyword Research
Before optimizing your product listing you need to do keyword research to find the most relevant keywords that you can use. Look for keywords that have good search volume related to your product.
There are two types of keywords that you can use, Target keywords and Long-tail keywords. The target keywords will help your product to appear on search results.  Combining it with long-tail keywords will help you to rank your competition.
Best Practice Of Keyword Research:
Here is some way you can do keyword research for your product:
Audience
Understand your target audience and learn what search terms they are going to use to find products similar to yours. Make a list of all the search terms.
Keyword research tool
Use a keyword research tool to get all the keywords that are recommended by the tool and make a list of that. You can find many online keyword research tools that you can use.
Long-Tail Keywords
Using long-tail keywords will outrank your competition and will make your product more profitable. Use long-tail keywords in the product description. Amazon will give you auto-suggested keywords that have high volume.
Competitor keywords
Do a competitor analysis to know what keywords they are using. Make a note of all those keywords from their best-selling products.
What Is The Best Keyword Research Tool?
There are many keyword research tools that you will get. But, the smart move is to get one software that will provide you all the tools that you will need for your Amazon FBA business. That one software is Zonbase. Yes, you can get keyword research tools as well to get you the best relevant keywords for any product.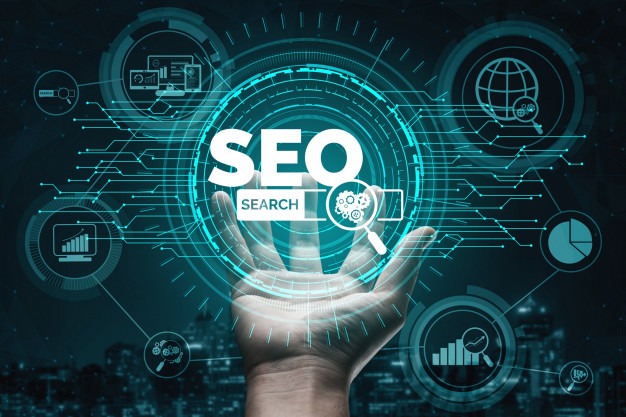 What Are Some Amazon Keyword Tips?
Keywords should be relevant to your product, it should not be inappropriate, or misleading.
Keep your content short and informative and not overload it with too many keywords.
Avoid any redundant information.
Optimize your product with backend search terms.
Temporary information like new, on sale, etc should not be included.
Avoid using subjective claims like amazing, best quality, etc.
Do not use offensive terms.
Put the keywords in a logical way, not just stuff them in the product listing for the sake of it.
Get Reviews
Customers do check reviews before buying any product. The more good reviews you get the more customers will buy your products. The reviews also matter for Amazon's algorithm to decide your ranking.
Optimizing the Product Listing on Amazon
You need to follow product listing best practices to beat the competition and increase the profits. By optimizing each listing with target keywords, you can increase sales, boost conversions and grow profit margins. How do you optimize your product listing? Keep reading to find it.
Optimize Your Product Title
Use a compelling, simple and short title with your target keyword. You should use the most relevant and effective keyword in your title that your target customer will search for. Think like a customer, what will you type on Amazon search to find for a similar product.
Create Informative Product Descriptions
Speak the language that your target audience understands. You will only get a few seconds to make an impact. So, keep in mind while writing product description, it should be short, simple, compelling and to the point.
Make Use Of Backend Search Terms
Amazon provides you to add keywords or search terms that are hidden. Make use of the backend search terms to optimize the products. It will boost your product ranking.
Use Bullet Points
If you have to keep the product description long, use short paragraphs and bullet points. This will improve Readability and will help your product to rank high on search results. Use your target keywords and long-tail keywords to help Amazon's algorithm understand your product better.
The point here is to give customers a good experience and not to scare them away with huge blocks of texts. Customers do not like to read the blocks of text and will most likely move on to the next product.
Add Multiple Images
Product image is the most important part of the product listing. Use as many products as you can to fully display your product. The images should be sharp and clear. You can edit the images yourself or can hire someone to do it for you.
Invest In Sponsored Ads
If you are new to the Amazon selling business, you should use Amazon sponsored ads to sponsor your products. This will push initial sales for your products and will let Amazon know about your product and about your customers who will buy your products. Investing in sponsored Ads is the quickest way to improve your product's ranking and outrank your competition.
Drive External Traffic
You can use the power of Google Adwords, Facebook ads, and social media to drive external traffic to your Amazon product listings. In this way, you will get the extra push to the sales and will improve your Amazon ranking as well.
How to Measure And Report Amazon SEO Results?
It makes no sense when you are optimizing your product listing, doing all the effort to improve ranking and not measuring the results.
It is equally important to track your Amazon SEO progress than to make efforts to optimize the products for SEO.
So, the question here is how and where do you see the results? ZonBase is your answer.
ZonBase is the all in one software that you are going to need for your Amazon FBA business journey.
You will get a Zon Tracker tool where you can track your product's rank for your keywords. Another tool is Sales Estimator where you can check the sales of any product ASIN on Amazon. In this way, you can check on your competitors and it will also help you in launching a new product.