Finding a new product that is in high demand is unarguably one of the things that get Amazon sellers excited. However, selling on Amazon and actually making profits is dependent on two things: Knowing how to find the best-selling products and how to price your products on Amazon.
Choosing the best price range for your products can be very dicey. If you overprice you may scare customers away, and if you underprice you run a risk of losing customers because they may consider your products to be of low quality. 
When it comes to pricing products, you don't want to be on either extreme because you lose both ways. It is best to find a balance. To do this, you have to learn how to price your products on Amazon. 
Is this something you have struggled with? In this post, we will not only tell you what to consider when setting your product prices, we will show you 5 tips for your Amazon pricing strategy.
How to Price your Products on Amazon: 5 Things to Consider
There is no set rule to determine the price of your products on Amazon, but some factors may influence them:
The product you are selling

Cost of production 

Your target audience

How you plan to increase revenue

What your competitors are charging
The answers to these questions differ for every Amazon business, but you have to find what works for you and your business.
To answer these questions, you will need to carry out effective market research. This market research will help you discover what price your products are valued at and what price your competitors are charging. You will also need to come up with a revenue goal or strategy to increase the revenue you make from your business.
In order to be successful, you must realize that the price of your product is what will maintain your business and a decent profit will help you do this. Scaling a business that is losing money is not going to be an easy task.
You will, therefore, price your product based on the profit you want to achieve. But, how do you know that you will realize your desired profit if you set your product at a particular price?
It is almost impossible to determine this if you don't answer the aforementioned questions.
However, of all the points to consider, your target audience is the most important one. Let's see how important your target audience is in helping you determine how to price your products on Amazon.
Who is your target audience and how much are they willing to spend on your product?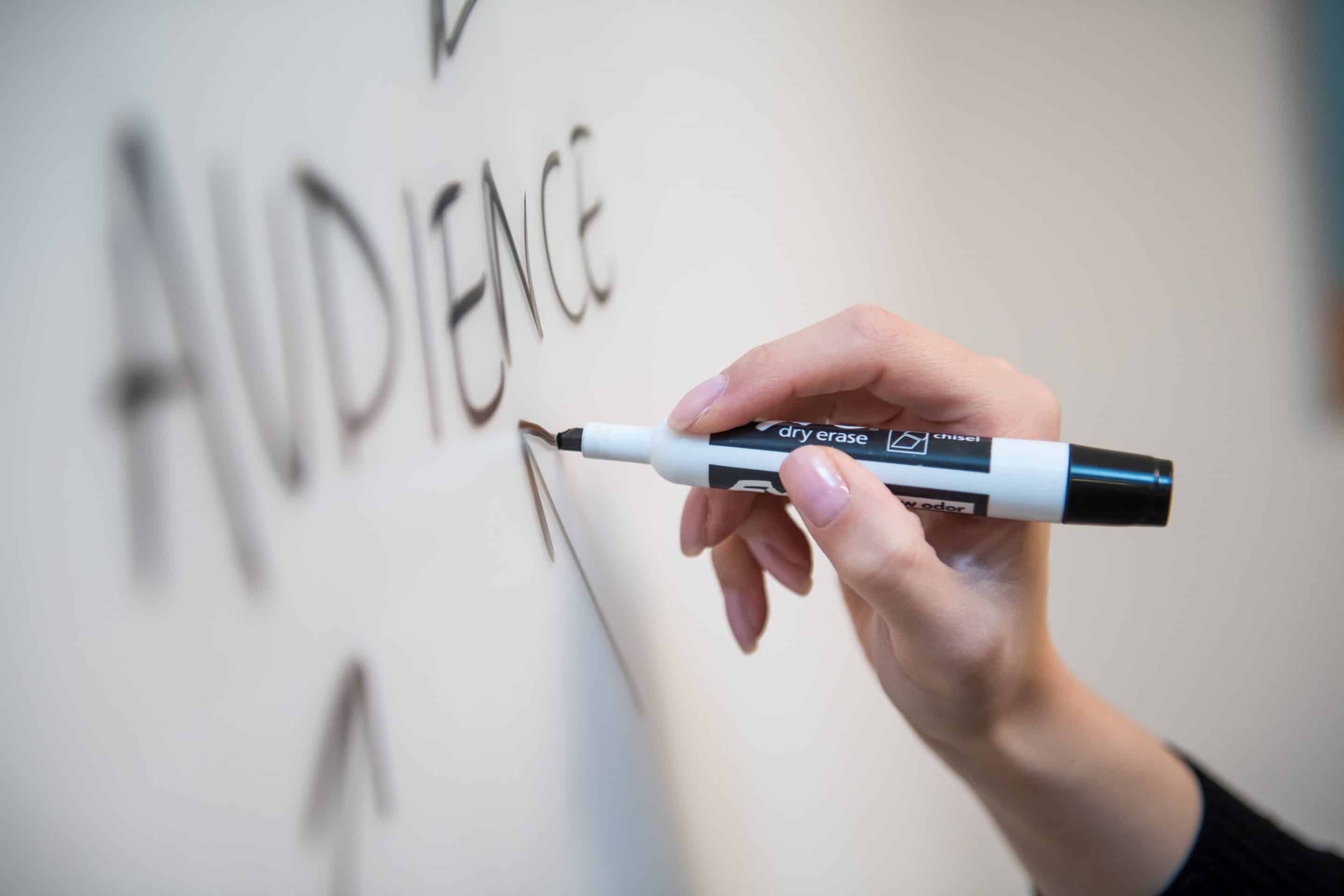 Starting an Amazon business without considering who the target audience is, is one of the major reasons why most Amazon FBA businesses fail.
Related: Amazon FBA business: Top 5 reasons why most people fail
Whenever possible, you should always do some market research before setting the price for your products. Although this can take some time, it's an important step because it will help you figure out what price your intended market is willing to pay for your product.
For a better feel of the market, begin with your competitors' prices. It is crucial to compare very similar products in order to get an accurate result.

You could ask people, via email or social media, what price range they would be willing to pay for your products. To do this, you can run a survey and work with the responses you get.
The information gathered from your market research will give you a blueprint on how to set your product prices. Once you have gathered enough data, you can go ahead to come up with a pricing strategy within the boundaries of the responses you got.
Keep in mind that the final cost is subject to change! Even when you launch a product at a certain price, you may need to make adjustments to it based on customer demand, fluctuating fees or expenses, and your competitors' prices.
How to Price your Products on Amazon: 6 Trusted Tips for Amazon Pricing Strategy
Once you have determined your pricing strategy from your market research, how do you price your products on Amazon? Here are a few tips to guide you:
Put your costs and fees into consideration
This is the most important thing to bear in mind when setting product prices. Consider your cost price and profit margin, include all business expenses and fees.
As an Amazon seller, Amazon fees are a major part of this. No seller wants Amazon's fees to eat into their profit. The only to avoid this is to count all your costs before fixing your prices. It is best to make your research before fixing product prices because Amazon's fees vary from 8%-20% depending on your niche.
Cost calculations aren't a one-time task. Packing and shipping expenses can fluctuate at any point in time, so you need to keep up with them. Make sure you don't overlook fixed costs, such as office space, utilities, and payroll. 
Calculating all these costs and ensuring your profit is fully protected are two things every Amazon seller should do before selling new products on Amazon.
Adapt to changing prices 
As you already know, product prices are subject to change and you must be flexible to adapt to this change.
However, having to update prices constantly can be a herculean task. To see the stress of constant price updates, you should consider opting for auto pricing. Essentially, auto pricing allows you to change your prices based on other sellers' changes. If you are an Amazon seller in a competitive niche, you will find this very helpful.
To maintain your Amazon seller rank, there must be no disparity in your price range compared to that of other sellers on Amazon, otherwise, you could lose sales. To do this, you can use Repricer software.
Keep the $10 law in mind
The minimum fulfillment fees on Amazon can make it difficult to turn a profit on products under $10 while keeping your products affordable. In other words, lower-priced items typically have less margin due to fixed fees. 
It may be necessary to increase the price of a product that sells for $6 on your website to $15 to make a decent profit. In general, items over $10 seem to be more able to absorb fulfillment fees.
If you've got an item at a lower price, don't worry. It is possible to reach the more lucrative $10-plus market with multipacks. A small item can be eligible for FBA Small and Light to lower fulfillment costs. 
Make your products stand out
If you intend to set a slightly higher price for your products compared to your competitors, you will need a unique selling point (USP). This is what differentiates your product from others that are available in the market, and convinces customers to buy from you.
You can start by reading customer reviews for your competitors' products to determine what their weaknesses are, and then improve the product by addressing these shortcomings.
Maximize customer reviews 
Knowing how to price your products on Amazon will amount to nothing if you do not have excellent product ratings and good customer reviews.
Take a moment to consider your Amazon shopping behavior. How important is the price if the product only has two stars? If a seller has bad customer reviews, are you likely to buy from them? Most likely not. If you want to make money selling on Amazon, you had better have great seller feedback in addition to competitive pricing.
Analyze your competition
Competitive analysis is a major part of every business, physical or online. Before you start an Amazon business, it is essential that you carry out market research. Spying on your competitors is a guaranteed approach to gaining an effective blueprint for pricing your products. 
The market research gives you an edge over your competitors because you can use their current figures to make yours stand out. 
ZonBase is the best Amazon FBA software to help you spy on your competitors and take over the market.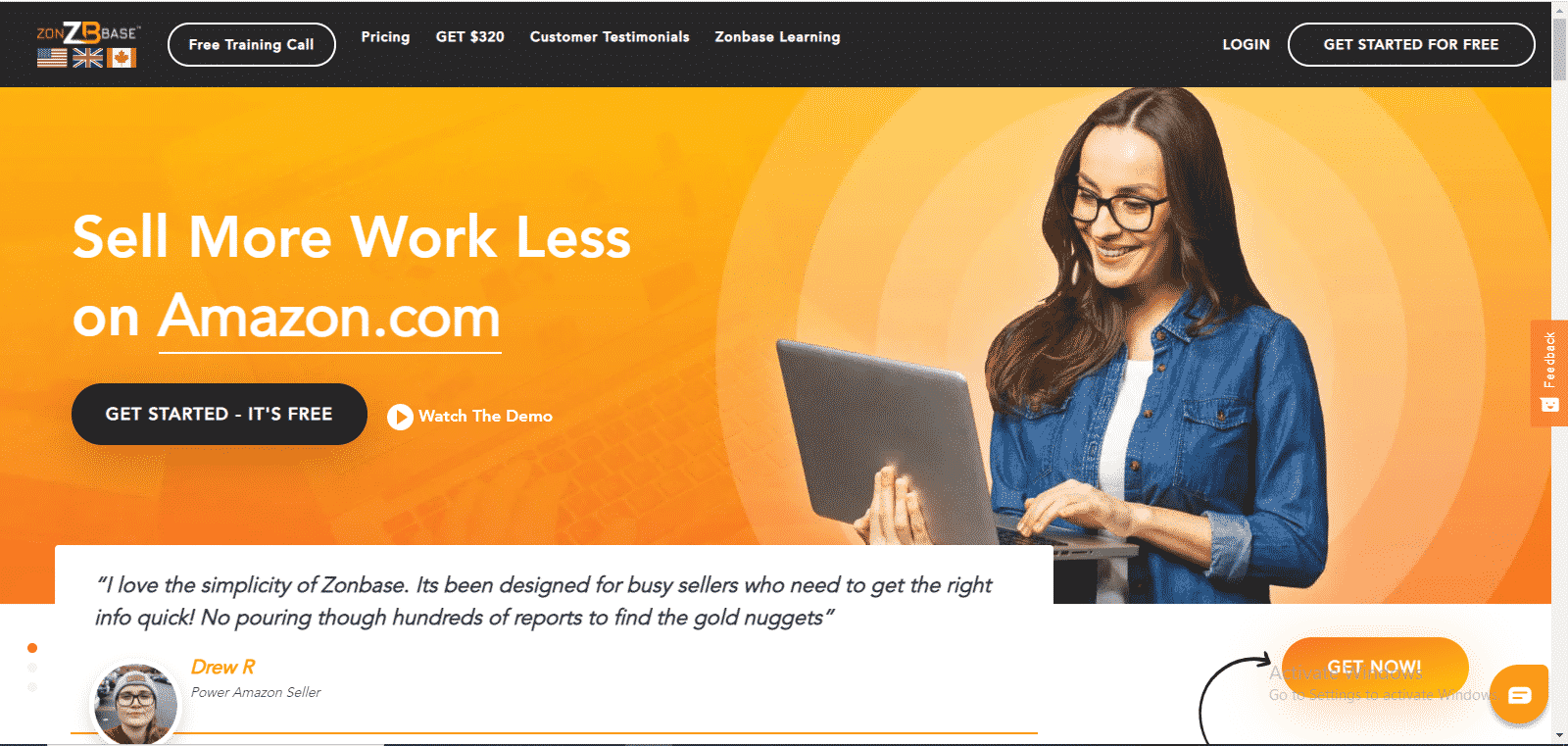 Using ZonBase's Reverse ASIN tool, you can discover what keyword your competitors are using and where they are currently ranking, giving you the advantage of outranking them and multiplying your sales.
In the next section, find out more on how to use ZonBase, the best Amazon FBA software to spy on your competitors and improve sales on Amazon.
How to Improve Amazon Sales using the best Amazon seller software – ZonBase
Making a profit on Amazon does not begin with fixing product prices, it starts from carrying out comprehensive market research and spying on your competitors.
You will need to create product listings, check sales track records for products, and compare your competitors' prices to get the best results from your Amazon store. There is no better way to simplify these processes than making use of the best Amazon FBA software, ZonBase.
ZonBase is the best Amazon seller software with 13 Amazon seller tools perfectly suited to end all your struggles.
ZonBase Sales Estimator

will give you background sales information about any product, this way you can discover products with a proven record of sales, You also get to see how each product ASIN has performed over time and how many units per month any ASIN is selling.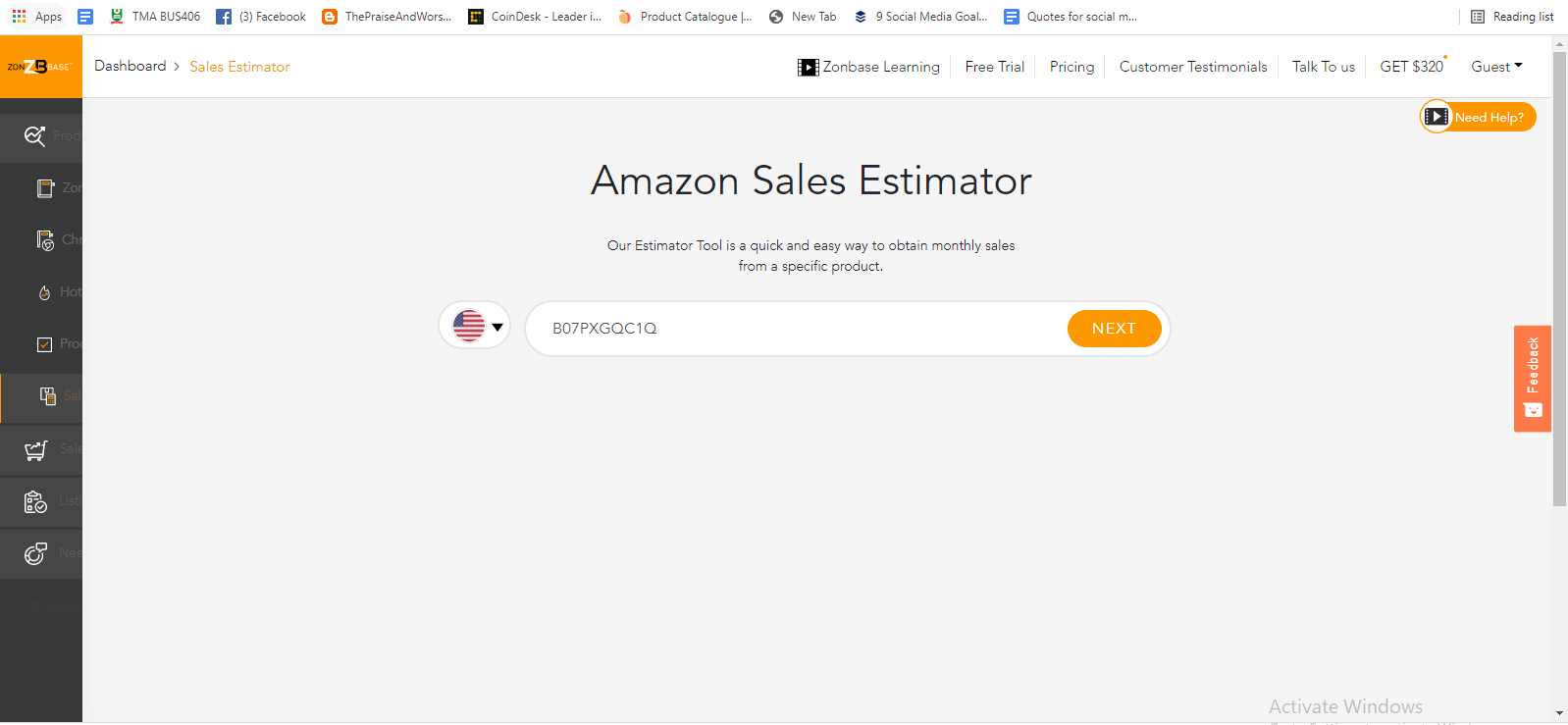 You can create product listings by researching keywords and comparing competitors' listings using

Listify

by ZonBase.

Optimizing your listings is key to increasing sales. But you should also monitor your sales and business growth. The keyword research and inclusion of niche-appropriate keywords in the product listing are necessary for optimizing your listings.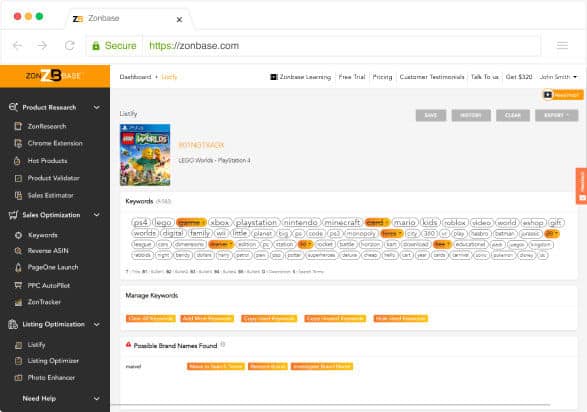 ZonBase's Reverse ASIN

tool will help you discover what keywords your competitors are using and currently ranking for, giving you the advantage of outranking them and doubling your sales.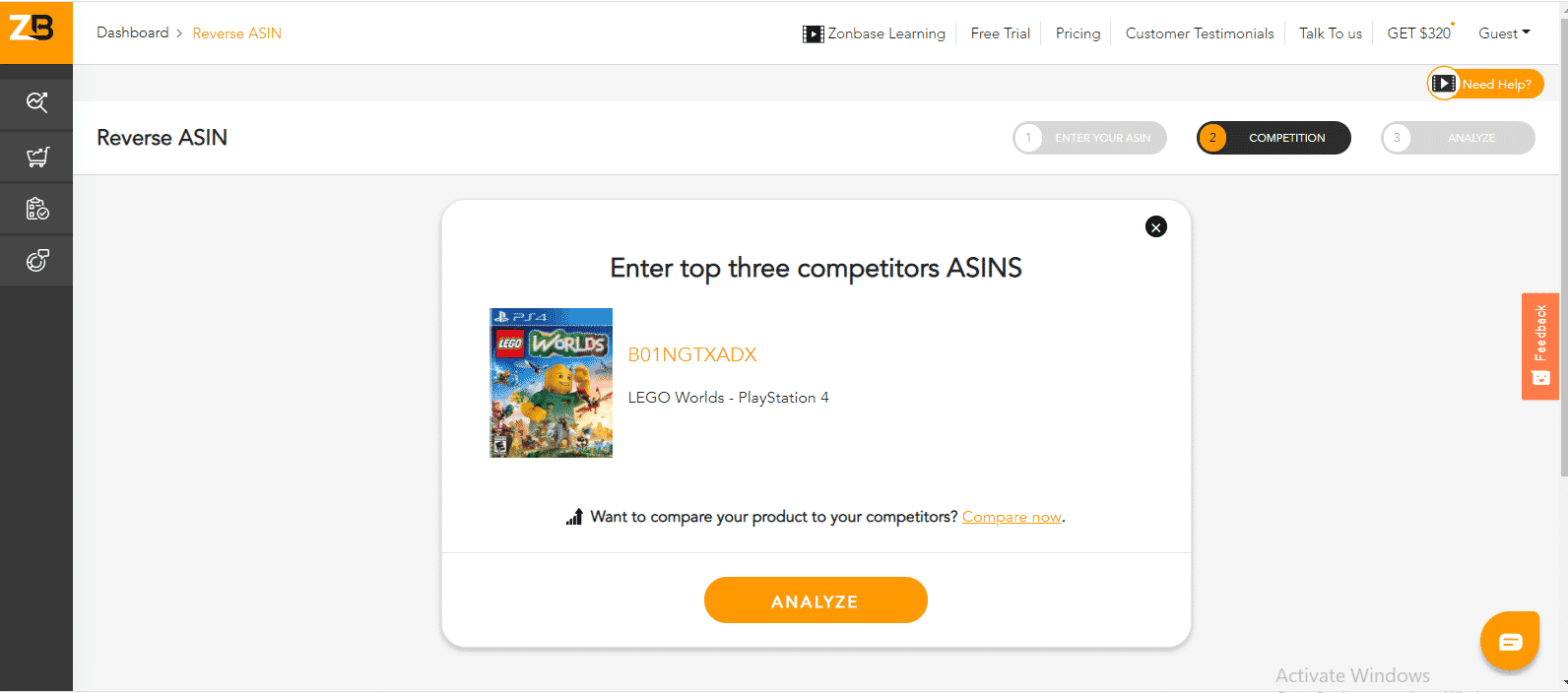 You can use this Amazon seller tool not only to learn about your competitors but to add keyword suggestions to your sponsored ads, which may increase your ads' click-through rates.
ZonBase is unarguably the best Amazon seller software available for Amazon sellers. Click here to sign up.
Conclusion
Becoming a successful Amazon seller is dependent on many factors. Implementing a great Amazon pricing strategy is one of the best way possible. If you are considering starting an Amazon business on a budget, this is your guide to setting product prices on Amazon the right way. Now that you have these tips and know-how to price products on Amazon, you can start selling on Amazon without worrying about making huge losses.