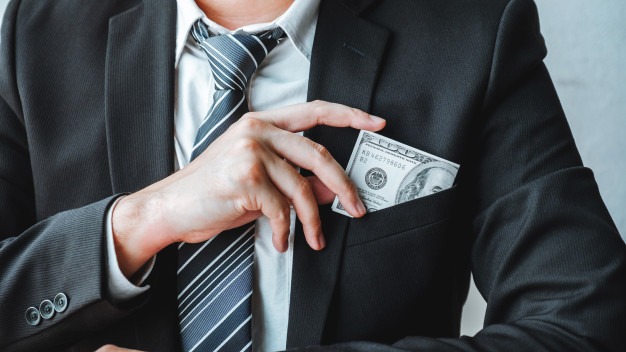 Is It Possible To Earn Money From The Internet?
Yes, the whole world is now connected by the Internet. There are many legitimate ways all over the world to make money online, working from home.
You can work as a remote employee for a company located in another country, you can work as a freelancer, create a side hustle or can even start an online business.
The internet also offers many other passive income streams that need to work on the initial stage and will bring you money afterward without any real work.
Yes, working online is like a dream come true. You can work while you travel. You do not have to ask for leave from your boss. You can earn money while you are traveling or doing anything you want.
Here are some easiest and fastest ways to make money online by working from home, keep watching.
Jobs That Can Pay $100/Day Or More As Freelancer
Virtual Assistant: If you are living in a country that is not as economically developed as the US, you can become a virtual assistant and start giving services to more businesses in developed countries. In this way, you will earn more money that you will be earning while working for someone in your country. You can join relevant Facebook groups, entrepreneurial groups to find businesses that are looking for virtual assistants.
Editing and Proofreading: Are you good at editing other people's writing, grammar and checking for accuracy? Then this job is perfect for you. There are thousands of companies including content marketing, bloggers and many more who will be willing to pay you. Every company irrespective of its industry is using articles and blogs for SEO. They need editors and proofreaders. You can look for similar work at job sites like Upwork, Fiverr.
Website Creator: If you are not a techie person you might be thinking this job is not for you – but hang on! There are many videos on YouTube from where you can learn about building websites for free. Platforms like WordPress and Wix are very simple and you can build a fully functioning, aesthetically pleasing website within hours. You can then charge other businesses who either don't have time or can't figure out themselves. The better and better you get at something, the more you can charge for it.
Copywriting: Copywriting is writing sales copy on advertisements, product descriptions, websites, funnels, etc. Every company or business needs marketing and so they need a copywriter. Copywriting can pay you a decent amount of money. You can check at Clickbank for top products. By checking the product's copy you can learn by yourself how great copy is written.
Video Editor: Again if you are not familiar with video editing there are hundreds of YouTube videos, blog articles teaching you which tool to use and how to edit videos. You can start by using free editing tools like iMovie. You can do video editing for companies, for their social media content.
Photo Editing: Similar to video editing, you can learn image or photo editing. Today everyone is using Instagram, Facebook. Be it business, bloggers, or even celebrities. They all want to make sure their pictures are of high quality and perfectly edited.
Not only for social media but eCommerce business needs photo editors to edit their product pictures to make it look better. You just have to find those jobs and start earning by giving your service.
Translating: There are many languages spoken in the world and there are many people who need translation if they are traveling to other countries, or for business purposes. If you know more languages you can use this to offer translation services and earn money. Upwork and Fiverr have many people looking to hire translators and are willing to pay a good amount of money.
Software Testing- There are hundreds of software companies like Usertesting that need real people's input on the usability of their software. Every software company needs this to make sure they are functioning correctly. For these companies, it's cheaper to outsource the task and hire people to test their software. If you like the job and want to earn money testing software, you have to sign up to their website.
You will be given basic tasks like creating an account for software and will be given money for that. The best part is that you can gain experience and later can secure a job at any software company for software testing.
Websites That Pay You Daily Within 24 Hours
Here are some legit websites that will pay you money for doing some small tasks. But, before going into that, you should understand one thing. You can not get enough task just with one website. You have to sign up for more than one website to get regular work and money.
Gigwalk: Gigwalk pays you for doing a variety of different tasks. It is a crowdsourced service that allows people to earn money doing works given by businesses. Your works can include, checking a price tag at a grocery store, or taking a photograph of a product or a brand.
Scriven: Scriven pays you to transcribe videos into texts. There are many businesses in the world that need videos to be transcribed. You can do the work on weekends or at your extra time to earn extra money.
Fieldagent: Field agent is similar to Gigwalk. They will pay you up to $12 an hour to do random tasks. The tasks can be taking photos of a certain brand from a store. Big brands and companies want to know how their products are displayed at the store. You will be given 120 minutes of time to complete the tasks after you accept it.
Clearvoice: Clearvoice allows you to create content for large brands like Carfax, Lifelock. These brands need help with creating content for their brands and online presence and will pay you for that. All you have to do is create a profile for freelancers and you can start earning.