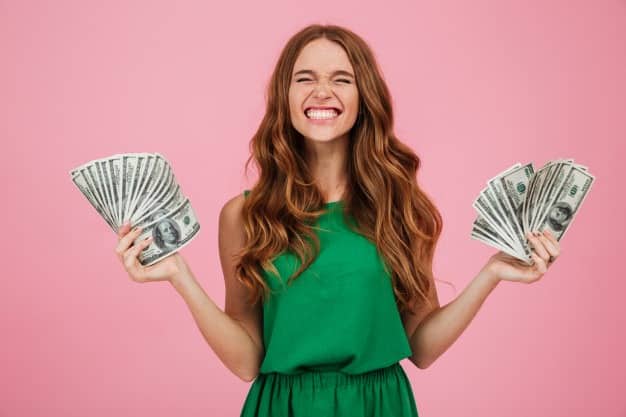 Who doesn't like the idea of earning money online sitting at home? It's the dream everyone has, and it's becoming easier to make it a reality by the day!
In fact, making money online in today's world is kind of like magic. You can start with zero investment and be your own boss. Watch this video.
Today, we will talk about how you can leverage mainstream media and other incredible marketers for yourself to claim your piece of pie for free.
Click Funnels
Russel Brunson's ClickFunnels provides a lucrative affiliate program for everyone. It is paying out millions and millions of dollars every single month in affiliate commissions and their affiliate program is making lots of people very rich.
In order to unlock this potential and benefit from it, you have to understand the ClickFunnel and all the opportunities they provide. If you are serious about making money online and having that passive income coming, then this is the best platform for you.
Before proceeding further, let's just understand what ClickFunnel is. ClickFunnels provides a system to build out your landing page. It allows you to integrate your landing page with email providers, payment processors, drop-ship stations and many more with just one click
Ways To Earn Money Using ClickFunnel
One Funnel Away Challenge
With "One Funnel Away Challenge" you can earn $100 for a $100 which is a 100% commission rate. For every person who registers to the challenge after a 30-day free summit through you, you will be given $100.
If you're wondering how to find people who are interested in registering for this challenge, here some ideas to consider.
The first way is inside the ClickFunnels official group. There are over two hundred and eight thousand people who've already expressed that they're interested in ClickFunnels. If you type 'one funnel away' into the search bar, you'll see a bunch of different posts and comments about this. However, remember to NEVER post your affiliate link in this group.
Also, if you see people asking questions about the one funnel away challenge, you can send them a direct message and explain how the one funnel away challenges works and the 30-day summit works As some people get confused
Some people are confused about the difference between the 30-day summit and the one funnel away challenge. You can just be helpful in responding to comments. You may message every single one of those people and when they register you will make money through your affiliate link.
Promote ClickFunnel Using Youtube Or Blog
If you have an existing email list or you know how to grow a website or youtube channel. The best option for you is to join the ClickFunnel affiliate marketing program. Through this, you can earn money without having any actual product or service.
How does this work? You can start creating blog articles or youtube videos promoting ClickFunnels and its products. Clickfunnel other products are Dotcom Secret Book, Expert Secret Book, etc. You can produce content like, how to get started with Clickfunel and create your own landing page, why you should use ClickFunnels, etc.
With every content what you need to do is include your affiliate link to the ClickFunnels website which you will get after signing up for the program. Each time someone clicks the link and signs up for it, you will get a 30% recurring commission.
You can also use few course for social media such as facebook ads course to promote it and earn money. What are you waiting for? Start now, go through their training and learn how everything works. You can also join their Facebook group where you can be in contact with other marketers and know what they are doing.