Building and scaling a successful Amazon business is not only dependent on researching profitable products, but it also depends to a large extent, on how much information you have about these products.
Whenever you decide to sell on Amazon, your first step should be to figure out what products will offer you the most profit and sales. Having a clear understanding of the product's sales volume helps you make an informed decision regarding whether or not you should source it for Amazon.
Behind every successful Amazon, the seller is an effective Amazon sales estimator tool that provides much-needed insight into the sales trend of every product. What is the best sales estimator tool? And how can it help you scale your Amazon business?
Related: 10 Tips to Boost Amazon FBA Sales in 2021
What Is A Sales Estimator Tool?
Amazon Sales estimator tools are tools that help Amazon sellers discover products that have a track record of sales. Not every product on Amazon has a track record of sales, the one way to find truly profitable products is to check out their previous sales information.
Sales information is usually not readily available on Amazon, it is information that requires special software to access. Sales estimator tools are specifically designed to help you find the hidden sales information you need to make the perfect product choice.
Some Amazon FBA software contains Sales Estimator tools designed for this task. The best Amazon FBA software is one that not only contains product research and keyword research tools but also contains an effective sales estimator tool.
The best Amazon FBA software is ZonBase that contains product research tools, keyword research tools, and a sales estimator tool to unravel all the sales information you need to make a product choice.
Why Do You Need A Sales Estimator Tool?
The reason why a seller would need this information is to find out what are the hottest products on Amazon, as well as to forecast a product's sales. With our Amazon product sale estimator, you can also spy on your competitors and find out how much they are selling.
You can then design your sales strategy and run promotions to increase your sales based on that. When you use it for research purposes, you will also see other useful historical data of the product such as price, BSR, reviews, and ratings.
You can now use this amazing tool to make your Amazon business smarter than your competitors, too. Thousands of customers are already benefiting from this tool and now it's your turn to use it!
The Best Amazon Sales Estimator Tool?
An Amazon sales estimator is an indispensable tool for any seller in terms of researching products, niches, and other Amazon marketplaces, drafting sale strategies and keeping tabs on the competition. ZonBase is the best Amazon sales estimator, and for good reasons too.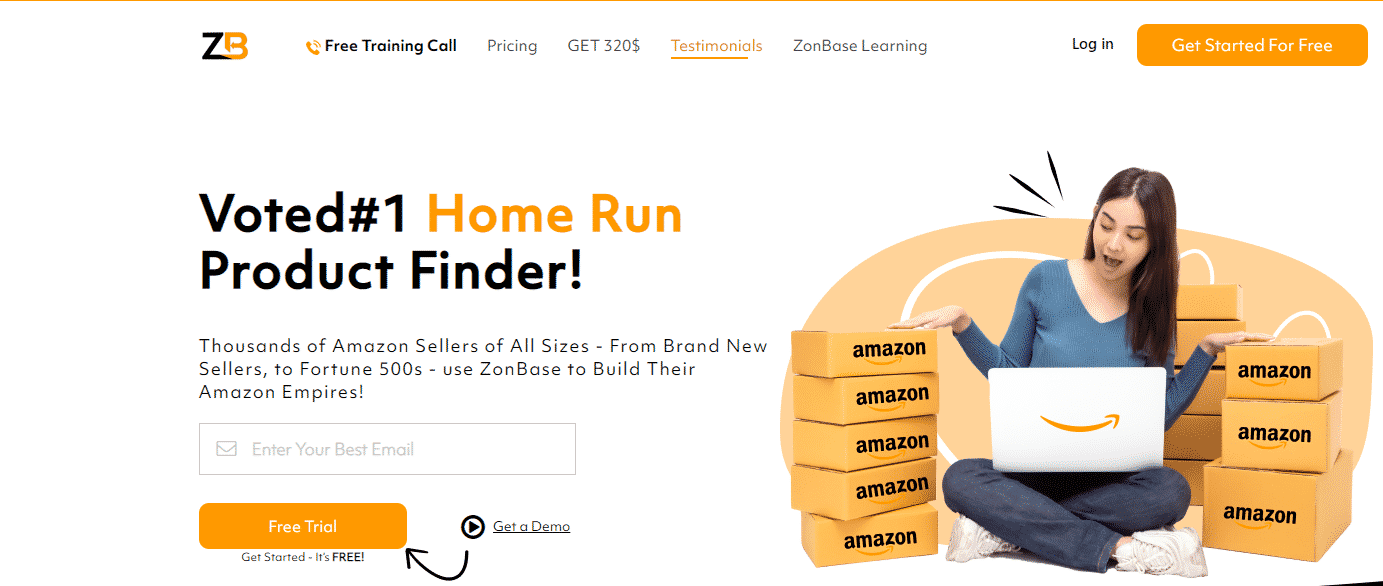 To pick the right product, it is imperative to have detailed sales information about the product. Using the ZonBase Amazon sales estimator, you can easily find products that have a history of sales.
This tool lets you quickly get accurate information about any product's sales straight from Amazon's database. Each product ASIN can be viewed over time along with the number of units it is selling each month.
We offer the fastest tool to help you get accurate data and increase your chances of selling products on Amazon. For only $97/month after a free trial period of 7 days, you will get all this value.
How To Use ZonBase Sales Estimator Tool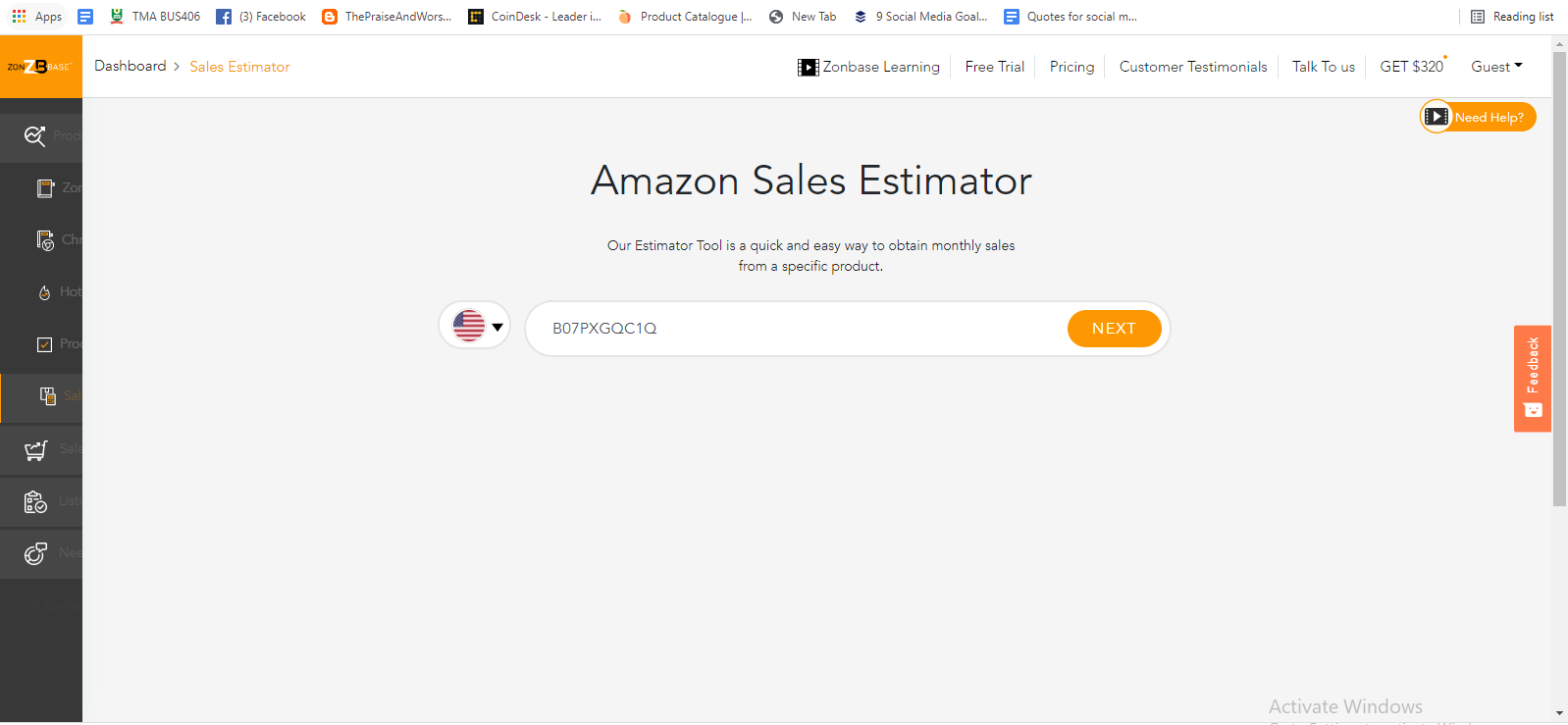 You can use the ZonBase sales estimator tool in a matter of clicks. Here's all you have to do:
Search for your desired product on Amazon
Copy the Product URL
Paste URL in the ZonBase Sales estimator tool
Wait a few minutes for LIVE data from Amazon's database.
Results are in.
Conclusion
ZonBase is not just the best Amazon FBA software to help you scale your Amazon business, it also hosts the best Amazon sales estimator tool for you to access hidden details about any product at the speed of light.
You can access any of ZonBase's amazing tools here.