The Best Amazon FBA Course Online
Kevin David's Amazon FBA course is for everyone; whether you're a beginner or a veteran this course has a TON of actionable information for you! With in-depth video walkthroughs, you will be learning how to dominate every aspect of Amazon FBA business from A – Z!
What is the Amazon FBA course?
The FBA course is based on fulfillment services by Amazon. The benefits of this service is that you get to store your inventory in the amazon's warehouse. So that you don't have to worry about packing or shipping. It is all covered within the fulfillment services.
This course covers details from product research, opening sellers account, choosing the right plan to product listing and advertising on Amazon. It will be a walkthrough across all the different tools and pre-checks required before you launch your first product.
Who can enroll in this course?
Kevin's course is for every individual who is sick and tired of the full-time corporate job. Someone who is looking to be their boss and follow their passion and achieve financial freedom.
It is just not about paying and joining the course. It's about putting the required effort to complete the training and to follow through with starting your business. If you are not a hustler, then this course is not for you.
The Last Amazon FBA training You Will Ever Need!
I had watched every video online and heard a hundred different opinions on the same topics from dozens of Amazon "Gurus" without getting the results. I knew I deserved better, so I decided to take matters into my own hands. After lots of trial and error, I figured out the best way to go about listing a new product. I was capable of finding ten new home-run private label products in ONE WEEK with ALMOST NO RISK!
I quickly built a business model of which exploded my business faster than I ever expected. During this process I created, shared, and learned from the best and brightest Amazon sellers through data-driven methods and strategies to dominate Amazon FBA. Inside of my course you will learn everything I learned and more.
What you'll learn?
How to find and purchase products that can generate tens of thousands in monthly revenue on Amazon FBA With ALMOST NO RISK!

The never before released PPC methods that can lower your costs and increase your sales by thousands! 

How to rank all of your products on page 1 using 3 Organically? Simple tips and tricks that are ENTIRELY ToS Compliant! (No One Else Will Share This)
NINJAS HAVE JOINED THE FAMILY...
8 In-Depth Modules + 3 Bonus Modules Covering THE ESSENTIALS of Selling on Amazon in Meticulous Detail!
Private access to the ONE-ON-ONE student group for Ninja Black Belts. Interact directly with Kevin David and other students to avoid potentially devastating mistakes and to give yourself a HUGE boost against the competition!

Step by step walkthroughs of top secret Amazon PPC & AMS Methods that will triple your sales while cutting your costs in half! These PPC methods alone will pay for the entire course if implemented correctly and effectively!

A secret hack to view your competitor's EXACT backend keywords – No one else will share this because they want to keep it for themselves! This data can be used to instantly boost new products and create hugely profitable automatic PPC campaigns with NO WORK!

Free updates for LIFE on everything Amazon FBA. Kevin David provides weekly updates, adding the latest and best methods from the Amazon world directly into your training for FREE!

Detailed video walkthrough of exactly how to rank any Amazon product to page one for ANY keyword! Explanation of exactly how Amazon's ranking algorithm works and how you can manipulate it all while being COMPLETELY ToS compliant!

How to sell huge amounts of any product on Amazon using Facebook advertising. How to use landing pages to explode sales while collecting your customer's emails, making future product launches a breeze!
Hours Of Implementable Strategies
Step By Step Video Tutorials
In Depth Modules & 3 Bonuses
Did I mention the BEST PART?
I will share the EXACT landing pages that I use, you can copy for your products to sell on Facebook. WHILE collecting your customer's emails for subsequent product launches!
I will be available to answer your questions and give you the green light BEFORE investing in your first Amazon product!
Private access to the ONE-ON-ONE student group for Ninja Black Belts – Interact directly with Kevin David and other students to avoid potentially devastating mistakes.
There are lots of amazon selling courses online. Kevin's is the only Amazon course that points to the real truth about the Amazon business. The course takes you through the Step by Step process to start your own successful business.
What Did This Exact Training do for My Business?
Kevin David's Amazon FBA training has made a profound impact on his student's lives. He has been training many people in the last couple of years. Few of them have been kind enough to shout out about how excellent the Amazon Ninja Masterclass is.
Are you willing to quit your full time job?
Join Over 2,000 Marketers and Entrepreneurs Who Are Benefited From This Amazing Selling Machine Today
In case you were curious about who Kevin David is:
Allow me to introduce myself.
Before I started my entrepreneurial journey, I worked as a Privacy Consultant at Facebook in Menlo Park, California. It was my dream working at Facebook, but very soon I was bored and wanted something more. I wanted to live my life on my terms.
So, I started exploring my options for a passive source of income. With a goal in mind to free myself to travel the world and live life on my terms!
After launching my first successful online business, I became obsessed with eCommerce and making money online! I started learning how to market my businesses and learned TONS of Facebook advertising strategies.
In 2017 I was on a mission to create another path that would allow people to free themselves from 9-5 corporate slavery. Determined and driven by that passion, THATLifestyleNinja was born.
THATLifestyleNinja now has the largest Facebook community in the entire WORLD and over 600k subscribers on Youtube! It has also received countless awards, including being honored as a ClickFunnel 'Two Comma Club' Member for making more than 1 million dollars with just one funnel!
I am excited for you to join me inside and to help YOU take YOUR BUSINESS to the NEXT LEVEL.
Amazon FBA Course Reviews
Amazon FBA Ninja course has a lot of good things to offer, and I like the presentation and thoroughness of the course study modules. If you were to ask me – is it legit?
I would have to say – yes it is. The attention to detail and regular updates have persuaded me it is legit. However the more significant questions are, is it good value, and will it help me start a successful Amazon FBA business? After going through the whole program, I have to definitely say 'yes' to that question.
Kevin David is dominating YouTube as a free traffic source. He built a very successful Amazon business. Kevin has used FB groups to connect with and help thousands, but the real 'holy grail' has been YouTube. 
He reveals the resources and tips he is using to get tens of thousands of views within a month or so. The best part is that he teaches what you need to do to make that happen.
START CREATING PROFITABLE AMAZON FBA BUSINESS TODAY!
Join Over 2,000 Marketers and Entrepreneurs Who Are Crushing Selling on Amazon Today
*Eligibility for the 14-Day Money Back Guarantee is Contingent on Watching Less Than 40% of Course Material.
Proceeding Past This Page by Purchasing Denotes You Agree to Our Click Contract Agreement Relating to the Terms of Service.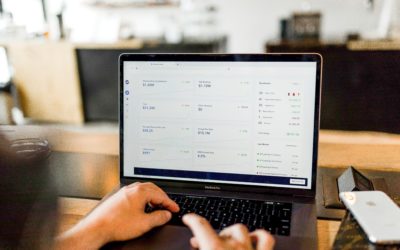 Amazon is a great place to sell, but if you want to succeed there, you have to come up with strategies to beat the competition. Running sponsored ads and PPC campaigns is one of the most effective ways to gain more visibility, outrank your competitors, and improve...
read more