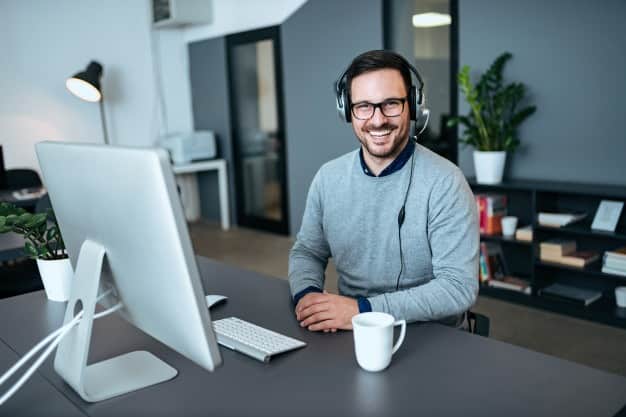 How To Avoid and Appeal Amazon Account Suspension
Amazon is known for its amazing service that it provides and to maintain that it checks with every third party seller.
If it finds any seller not maintaining its standard and not abiding by its rules, Amazon reports it and will suspend their accounts.
The company takes no one when it comes to bad performing sellers be it big sellers, medium-sized or new sellers. Because of this almost every new seller is worried about it.
In today's article, we are going to share how you can avoid an account suspension on Amazon and what to do if your account gets suspended.
What Happens If Amazon Suspends Your Account?
You selling privileges will be removed by Amazon in the following three cases:
Suspension: In case your account has been suspended, you can reinstate your account by appealing to amazon. You have to work on creating a plan of action.
Denied: In this case, your appeal was denied by Amazon, you still have a chance to revise your Plan of Action and submit it.
Banned: You have been banned from selling on Amazon. Your appeal or any request will no longer work.
You will not be able to create another seller account as Amazon strictly prohibits this. If your account has been suspended don't panic, take a deep breath. Try to find the reason and start working on creating your Plan of Action.
Why Does Amazon Suspend An Account?
If you get an email from Amazon stating that your account has been suspended from selling privileges, canceled your listings, and placed a temporary hold on any funds, then your account has been suspended.
Amazon does it when it finds your account violating Amazon's terms of use. How can you violate amazon's policy or what are the common reasons for Amazon seller suspension? Take a look:
Selling Inauthentic Items
Before selecting your products to sell on Amazon, make sure you have visited Amazon's Restricted Product pages. There are some products that Amazon doesn't allow you to sell. For some products, you have to take prior approval from them. If you do not take the approval and sell products on Amazon that are not allowed, your selling privileges would be taken by Amazon.
Poor Customer Service
Amazon provides exceptional customer service and wants all of its sellers to do the same. If you get negative feedback from customers regarding defective products, late shipment, etc then your selling privileges will be removed.
Violations Of Amazon Selling Policies
There are some selling policies defined by Amazon which you have to strictly follow. Sellers who do not abide by these policies will get their account suspended by Amazon.
Violations Of Amazon Restricted Product Rules
Amazon has set some product rules for each product category. Before start selling your product make sure you read those rules carefully and follow them strictly. Amazon doesn't allow sellers to violate any of their rules.
Operating Multiple Seller Accounts
Amazon allows third-party sellers to operate only one seller account unless taken prior approval. Owning and operating multiple accounts is prohibited and Amazon can suspend all your accounts if you do so.
If there is any business need for multiple Amazon seller accounts, follow the proper procedure and get amazon's approval before starting it.
Amazon Seller Account Hackers
Yes, there are hackers out there waiting to hack Amazon seller accounts, change the bank details and transfer the funds to a bank account belonging to the hacker.
Amazon on noticing any suspicious activity on the seller account will suspend the account.
Amazon will help all the way to get out of this situation regarding the hacking issue. You will get your account reinstated and may even get your funds back.
However, you have to be very careful and should follow some steps seriously to avoid getting your account hacked.
Amazon sellers should follow 2 step verification for your seller account and avoid using public WiFi.
If your account has been hacked immediately contact Amazon, your account and funds will be on hold for some time.
Inauthentic Complaints
Inauthentic complaints are made by customers to the sellers. Often these customers are unhappy with their purchase and make complaints.
Amazon took its customers' complaints very seriously. If you get more than one or two inauthentic complaints then your account will most probably be suspended.
Response very seriously to your customers' reviews or feedbacks. Act upon it as soon as possible in order to avoid getting suspended.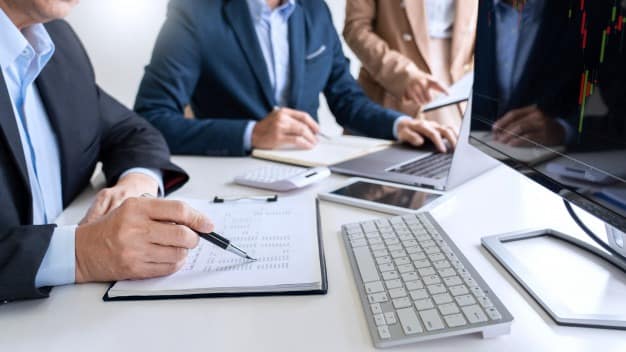 How To Avoid An Account Suspension On Amazon?
Here are some amazon seller tips to avoid getting your account suspended:
Always keep an eye on your product listing and make sure it is updated according to Amazon policies. Make your product listing accurate, use "New" for new products and "Used" for used products, choose the correct product condition category.
Respond to customer messages as soon as possible. You can download the Amazon Seller App to help you with replying fast.
Keep checking and monitoring the metrics regularly especially shipping time and customer feedback.
Take Amazon's policy warnings and notifications seriously and respond as quickly as possible. If you have got warnings on specific ASIN's, contact Amazon product quality team.
Use the Amazon FBA fulfillment option to avoid any eCommerce fraud. To deal with returns and refunds and provide better product shipping and customer service, Fulfillment by Amazon might be your better choice.
Before finding your perfect product to sell on Amazon, take a look at Amazon's restricted products to avoid selling counterfeit goods.
What Should I Do If My Amazon Account Gets Suspended?
If your account gets suspended, the first thing you need to do is not to panic and do things that you might regret later. The next step is to find out the reason why your selling privileges have been taken away by Amazon.
There are some primary reasons for which Amazon can suspend your account: seller performance, shipping performance, product policy compliance, and customer service performance, order cancellation rate and order defect rate. You can find these grades in your Amazon seller account, go to Performance and Account health.
After you have found the reason for your account suspension, the next step is to write a Plan of Action to appeal to Amazon.
You have to understand some things that you should not do after your account gets suspended:<
After getting an email from Amazon regarding your account suspension, don't panic and rush into submitting your first appeal.
Do not create a new seller account and start selling. Amazon strictly prohibits this.
Do not question Amazon's policy or threaten them with any legal action.
Do not use any vulgar language and be rude while replying to them.
Do not send multiple emails in reply to Amazon's account suspension email.
How Long Can An Amazon Seller Account Be Suspended?
Amazon can suspend your seller account permanently unless appealed successfully. There is no fixed time when your account will be reinstated. It is a process and will require communication between you and Amazon through your Plan of Action.
Appeals might take 2 to 5 weeks, maybe less or maybe more, it totally depends. All you have to do is have patience and work on creating an effective Plan of Action.
How Do You Reinstate A Suspended Amazon Account?
You can reinstate your suspended Amazon account by appealing with a Plan of Action if Amazon allows. It is an email that you will send in reply to the account suspension email.
Amazon will not reinstate your account right aways with one email neither there is any guarantee that you will get your account back. But, it is worth working to get the account back. Here is how you can start the appeal:
Resolve Any Support Tickets- After you have received the account suspension email from Amazon, do not just go and send them a reply. Read the email, check if you have any support tickets that you have not resolved. Remember you have to prove yourself that you are worth selling on Amazon.
Find Out The Reason For Your Suspension- Once you have resolved all your current tickets, it's time to know why Amazon has taken your selling privileges. Without knowing the reason your appeal to Amazon might not work. To find the reason you have to audit your account.
Address The Issues In Your Plan Of Action: Now, it's time to work on your Plan of Action. What you should include in it? State the reason and explain why it happened and what you will do to improve it. We will take a deep dive into creating a Plan of Action later in this article.
Send The Appeal To Amazon: Send your appeal to Amazon in reply to their mail. How can you appeal? You have to go to your Seller Central account > Performance > Performance Notification > Location Suspense Notice > Appeal
Wait For Their Response: It can take up to 48 hours for Amazon to respond to your appeal. You have to be patient and just wait. Do not get your hopes up, mostly it would take up to weeks for your account to get reinstated.
How To Write A Plan Of Action To Reinstate My Amazon Account?
Here are some tips that will help you formulate your Plan of Action and send it to Amazon. What your Plan of Action should contain?
The reason explaining what went wrong
What have you and your team done to fix the problem?
What will you do to prevent it from happening in the future
Use these points as headings and explain them carefully in detail. Along with it, you should also know what you should not include in your Plan of Action. You should not blabber unnecessary about how great and wonderful a person you are. You have to stick to the facts, don't address issues that are unnecessary and have nothing to do with Amazon.
What Happens If Your Plan Of Action Doesn't Work?
You submitted your Plan of Action and it didn't work. What will you do? Relax you still have options. It's time to reach professional help.
There are some experts and agencies that deal with Amazon account suspensions. They have experience with what to do in these situations and how to reinstate your account.